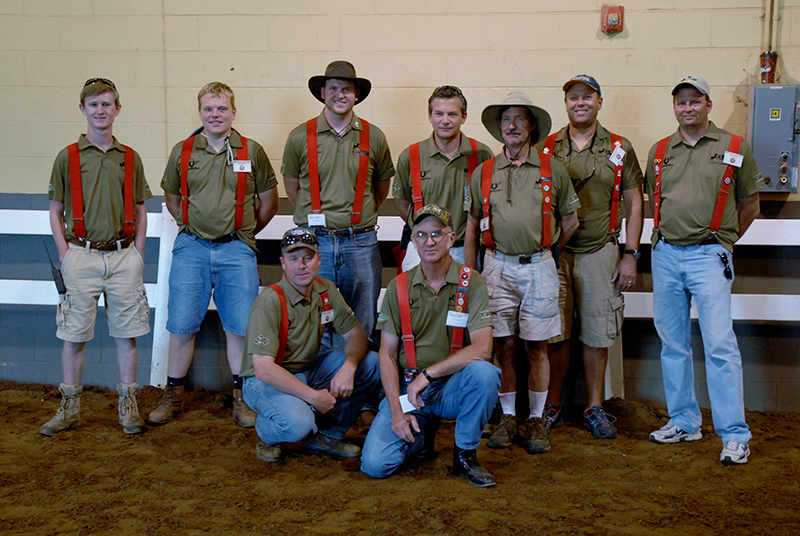 National Volunteer Week: Volunteer Opportunities in Pony Club
By Jocelyn Hunt, National Youth Board
It's National Volunteer Week! Like many organizations, the United States Pony Clubs (USPC) depend on volunteers to help keep things running. While volunteering is about giving your time to help with a task, it is also a great way to learn valuable skills and lessons. From scribing for a dressage judge to helping organize an event, volunteers can develop leadership skills, grow their abilities in grooming, and even learn tips and tricks that will help them in their own riding.
It isn't required for a volunteer to have experience around horses either; some of the best volunteers are those that simply have a passion for helping others and making the day run smoothly. Volunteering provides both riders, members, and horse enthusiasts opportunities to get more involved in the sport and create an enjoyable environment for competitors and the equine community in itself. And at the end of the day, a volunteer is always appreciated and loved, as they walk away with not only educational experiences, new connections, and new understanding, but with a knowledge that they are the driving force for every rally, show, or clinic that a rider will participate in.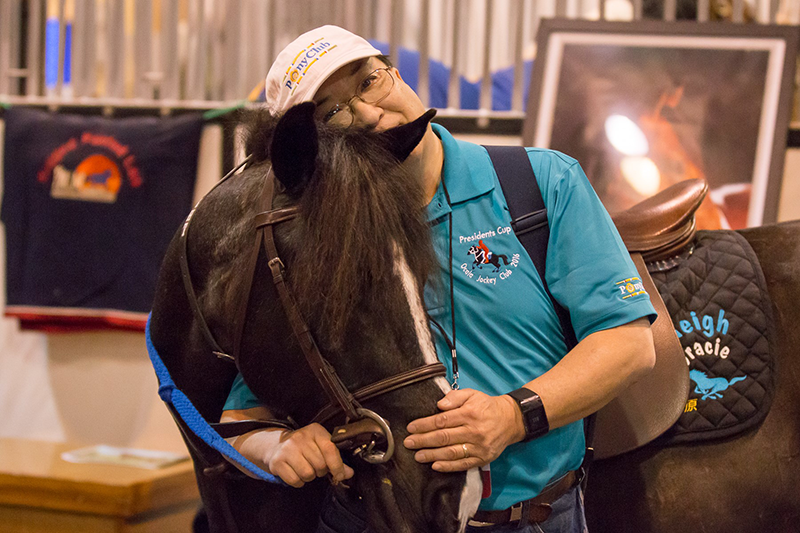 Below are just a few of the volunteer opportunities in Pony Club.
Leadership Positions
Pony Club relies heavily on volunteer involvement to keep local and regional clubs operating, as well as run national events, such as certifications and championships. All of these create the core of Pony Club, with local involvement being the starting point and the base of any Pony Club member's journey.
District Commissioner and Joint District Commissioner
Center Administrator and Assistant Center Administrator
Club Treasurer
Club Secretary
Regional Supervisor and Vice Regional Supervisor
Regional Treasurer
Regional Secretary
Chief Horse Management Judge and Assistant Horse Management Judge
National Examiner
National Committee member
Board of Governors member
Horse Shows and Rallies
Volunteers are always seen running around at horse shows, and USPC rallies, helping with scoring, courses, and aiding competitors. From the planning of the event to ensuring jumps are up for competitors, volunteers are invaluable in a horse show setting.
Jump Judge
Timekeeper
Scribe
Ring Steward
Shuttle Driver
Jump Crew
Decorator
Coach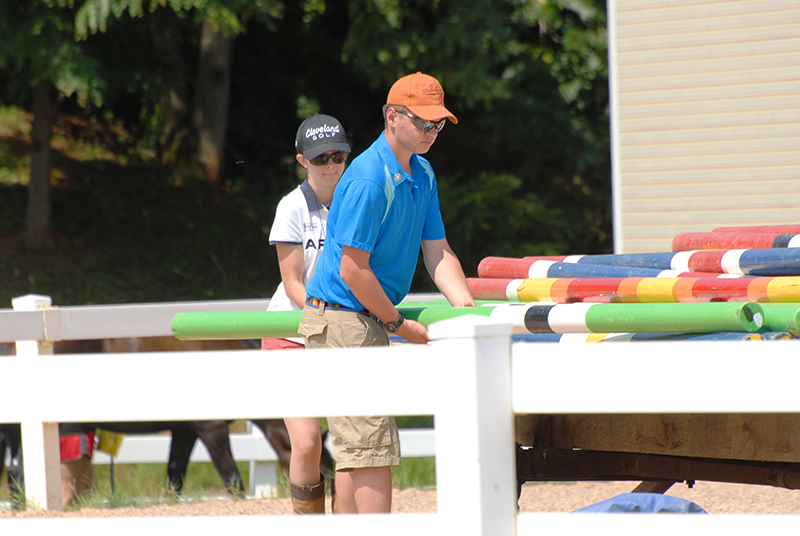 Horse Management
Horse Management also has a consistent need for volunteers. Volunteers in horse Management may not be the person doing the turnout checks, but they are helping to check kits, run the vet box, and assist with jogs.
No matter how it is looked at, volunteers are indispensable. They keep any equine event running, inside and out of Pony Club, and enrich the experience of being an equestrian or horse enthusiast. Volunteers are the most important players in the world of horse activities and horsemanship education, so next time you see them, thank your volunteers. They are wonderful.