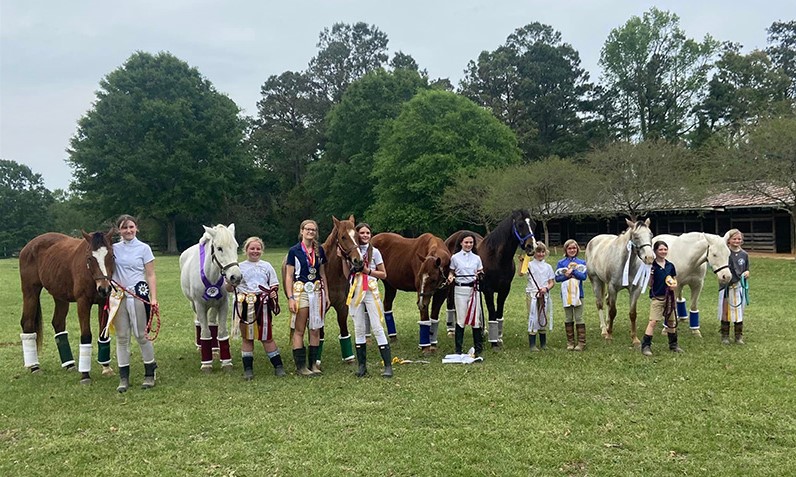 Club Highlight: Southern Run Pony Club
With questions answered by Nancy Jean Jones, District Commissioner (DC)
What region is your club/center in?
Southern Run Pony Club – Deep South Region
When was your club/center formed?
It was formed in 2006/2007 with six members. The club was started because Meredith Tipton had been a member of USPC as a rider and wanted her students to share in the experiences of Pony Club.
How many members are currently in your club/center?
We currently have 17 members ranging in age from 6–69 years old.
Does your club/center host any events throughout the year?
In addition to unmounted meetings, we host several opportunities for members to complete ratings. In the past, we have hosted a regional Show Jumping rally. We host upper-level prep clinics for our region, and we host USPC national upper-level certifications that any USPC member can attend.
What disciplines do your members participate in?
Most of our members participate in Eventing, though we do have a few who concentrate on Dressage.
Do you have any favorite club/center traditions?
We have an annual Halloween party with a horse-and-rider costume contest. The USPC members also assist with young rider camps offered during the summer. It is a wonderful opportunity for them to share their Pony Club knowledge and experience.

What are some fun activities your club/center likes to do?
In addition to regional rallies, our members attend local and nationally recognized events.
Do you have a story about your club/center you'd like to share?
Our Show Jumping rally held in Canton, Miss., was one we will never forget. It was held in the spring, and we experienced a late cold front, which caused the temperature to drop about 30 degrees overnight. The flight for our judge was canceled because of heavy snow, so she had to drive from Michigan to Mississippi! Everyone pulled together to make the rally a success, and we laugh about it now, but it was very stressful at the time.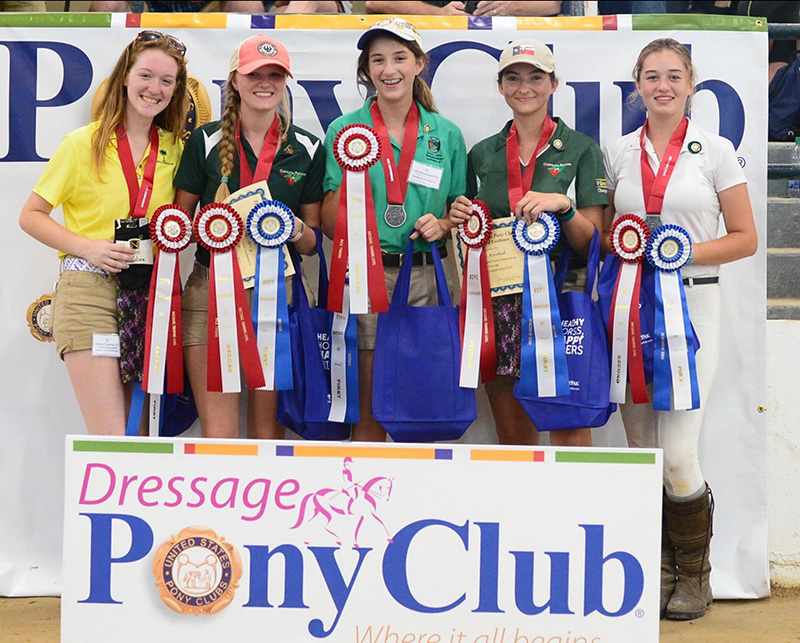 Do you have any advice for other clubs/centers?
Continue to grow your membership, because a lot of members tend to drop once they go off to college. Our own member numbers fluctuate from year to year. Try to host and attend as many fun events as possible. Hold a mock rally prior to attending an actual rally, so your older members can help younger members prepare, especially for Horse Management, which scares a lot of younger members.
How do people find your club/center online?
We do not have a website, but you can find us on Facebook.
Want to be featured in a future Club/Center Highlight? Fill out the form here.