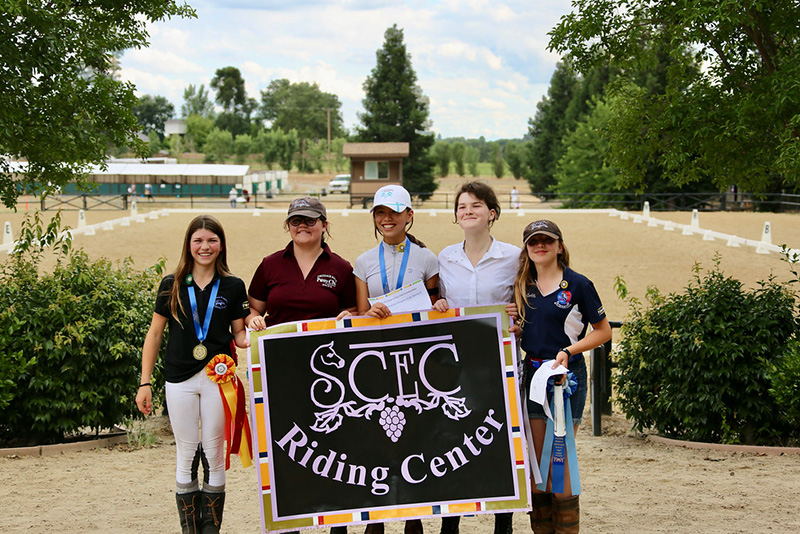 Center Highlight: Sonoma Coastal EquesTraining Center (SCEC) Pony Club Riding Center
With questions answered by Nathalie Guion, Center Administrator (CA)
What region is your club/center in?
Sierra Pacific Region
When was your club/center formed?
2020
How many members are currently in your club/center?
8
Does your club/center host any events throughout the year?
We will be hosting a Mounted Archery clinic for our region later this year.
What disciplines do your members participate in?
Dressage, Eventing, Quiz, Horse Management (all official USPC competitive disciplines), along with Endurance Riding and Mounted Archery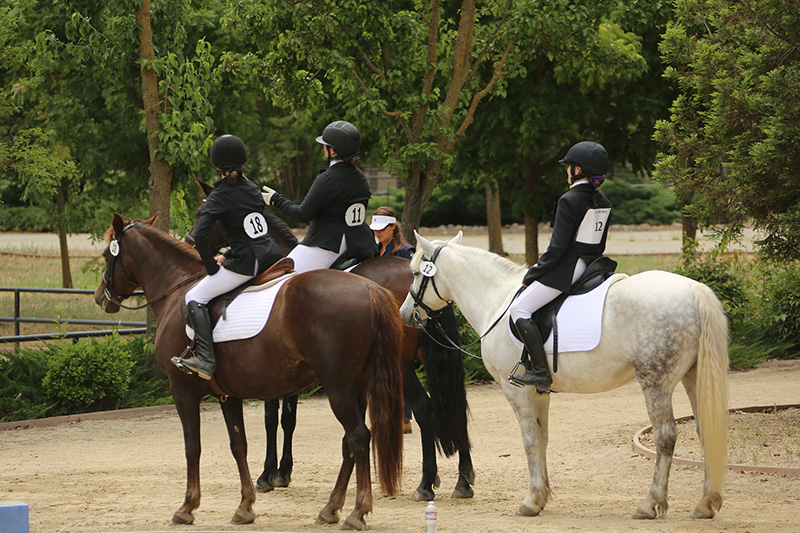 Do you have any favorite club/center traditions?
Christmas party! Pool party in the summer.
What are some fun activities your club/center likes to do?
Focus on natural horsemanship to perform better in other disciplines, using touch, equifun and more. Equifun is working on using all of your natural horsemanship skills (like body language) to work with horses in a fun way. We work on a lot of groundwork and horsemanship, going over poles and across bridges using body language to direct the horse.
We also work a lot using the land and working with the land. We are fortunate to have a big property with a pond where we can swim with our horses . We also do a lot of work outside of the arena to cross-train and work on the athlete as a whole in different environments. We strive to build respect for the land.
Do you have a story about your club/center you'd like to share?
We rescued a Connemara pony named Martine. I originally bred her, but then sold her as a weanling. The new owners lost track of the pony until one day the Pony Club next door called and said one of them saw the pony at a rescue. I brought the pony back into the SCEC program. Martine helped teach members how to work with horses who have gone through a lot and also showed them how to work on their natural horsemanship. The members restarted her, and now she is a barn favorite. Working with the pony also gave the club members a fun opportunity to learn how to drive horses.
What achievements from your club/center would you like to highlight?
2022 USPC Championships West Dressage first-place recipient
2022 USPC Championships West Quiz first-place recipient
Member won the Scandalously DanDee Award at the 2022 USPC Championships West
Participants in the International Virtual Dressage show
Watching our members continue to grow and advance through Pony Club and fulfill their goals is a big achievement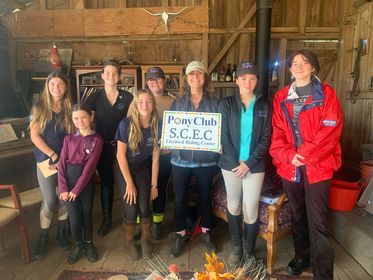 Do you have any advice for other clubs/centers?
Do what you like to do and make it fun … focus on your strengths.
What is your club/center's website?
www.scequestraining.com
Want to be featured in a future Club/Center Highlight? Fill out the form here.