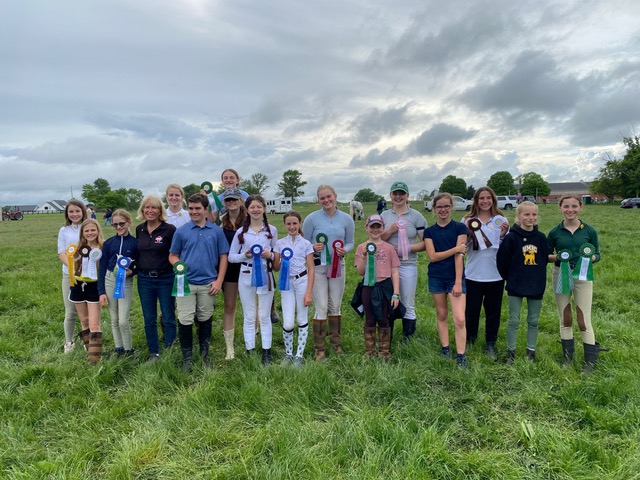 Club Highlight: Annapolis Pony Club
With questions answered by Jessica Goodman, District Commissioner (DC) of Annapolis Pony Club
What region is Annapolis Pony Club (APC) in?
Maryland Region
When was your club formed?
1963—it's our 60th Anniversary year!
How many members are currently in your club?
26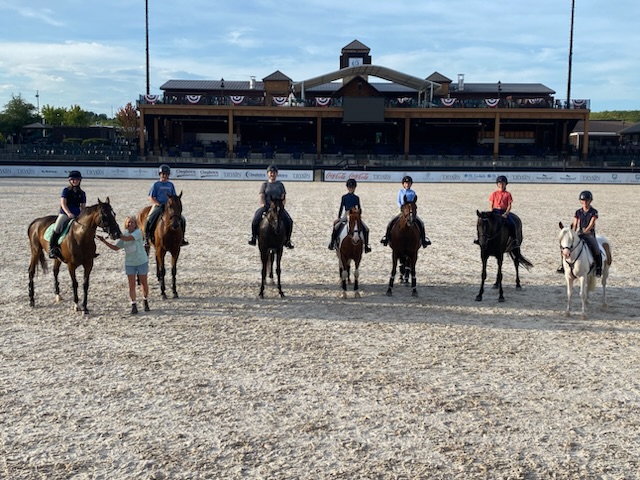 Does your club host any events throughout the year?
This year, we hosted the Maryland Region Bandaging and Longeing clinic for members certified at C Level and above. It was facilitated by National Examiner Cathy Frederickson and supported by National Examiner Kim Puschert.
What disciplines do your members participate in?
APC members are mostly dedicated Eventers but also compete in a wide variety of disciplines, including Show Jumping, Tetrathlon, Quiz, Dressage, Hunt Seat, and Foxhunting.
Do you have any favorite club traditions?
We always have a meeting with Rita's Italian Ice to kick off the busy rally season. It starts with an information session and Q&A but quickly turns to fun in the ring—jumping on foot, making courses for one
another, and practicing longeing our human friends!
What are some fun activities your club likes to do?
APC is fortunate to be located in an area full of seasoned horse professionals, many former members of our club. We love meeting at their farms for clinics and learning sessions. Former APC members, such as A alum Valerie Vizcarrondo Pride, Janice Binkley-Cole, Katie Domino, and Roberta (Bobbie) Vanous, have all been beyond generous with their time and resources. Their dedication to the next generation of APC members is extraordinary! APC members can also be found at the many educational events hosted by the Crofton, Md., location of Dover Saddlery. Dover at the Crofton Maryland Tack Shop is a huge supporter of APC and always welcomes our members in-store to learn and supplement our Horse Management endeavors.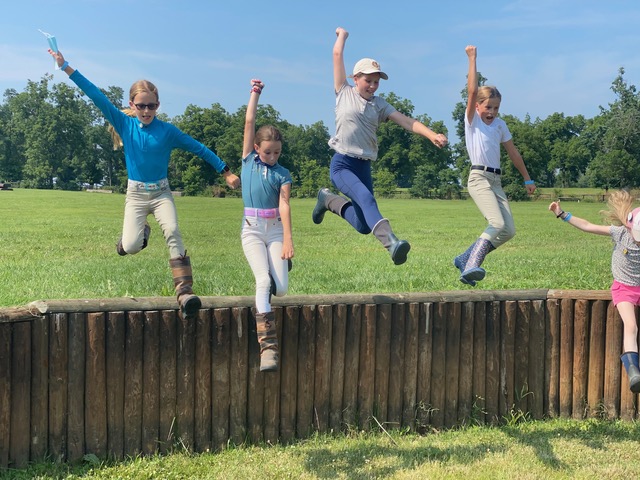 Do you have a story about your club you'd like to share?
Annapolis Pony Club is one of the oldest clubs in USPC, counting many professional riders among its alumni. However, in 2019, APC had dwindled to 6 members, only one of whom was currently active in rallies, and the entire officer board was ready to retire. The club was in very serious danger of closing. A group of dedicated moms and one very energetic trainer decided that APC was worth saving. With an entirely new board of officers and a core group of excited young riders, APC began to grow—even amidst the 2020-2021 pandemic! Sammie Wiles, a current H-B working towards her H-A, was Annapolis' only current "longtime" member, and she worked tirelessly to bring the new members up to speed and educate the new officers on what makes a great club. Since those days, APC members have attended USPC Festival in Kentucky and USPC Championships East in Tryon, N.C., and competed in many regional rallies and clinics. In 2022, we had a successful fundraising campaign that paid the Championships entry fees for our competitors and added to our funds for upcoming capital projects. Annapolis is proud to say that our club is strong and energized to begin its next 60 years!
Do you have any advice for other clubs/centers?
Be flexible enough to adapt to changing times but always remember the traditions and resources that built your club in the first place. And thank your volunteers!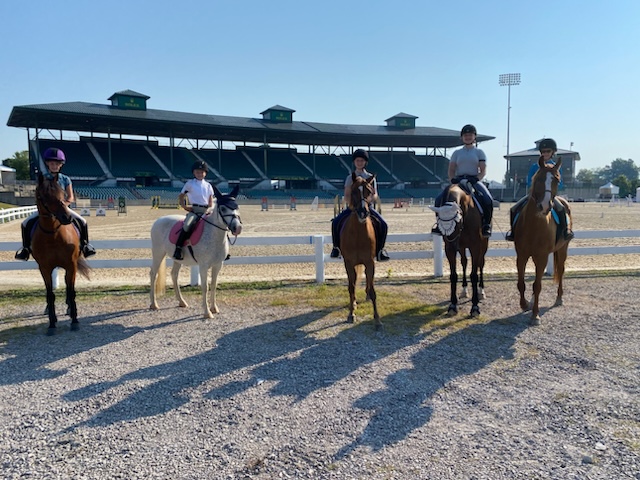 What is your club's website?
www.annapolisponyclub.org
Want to be featured in a future Club/Center Highlight? Fill out the form here.