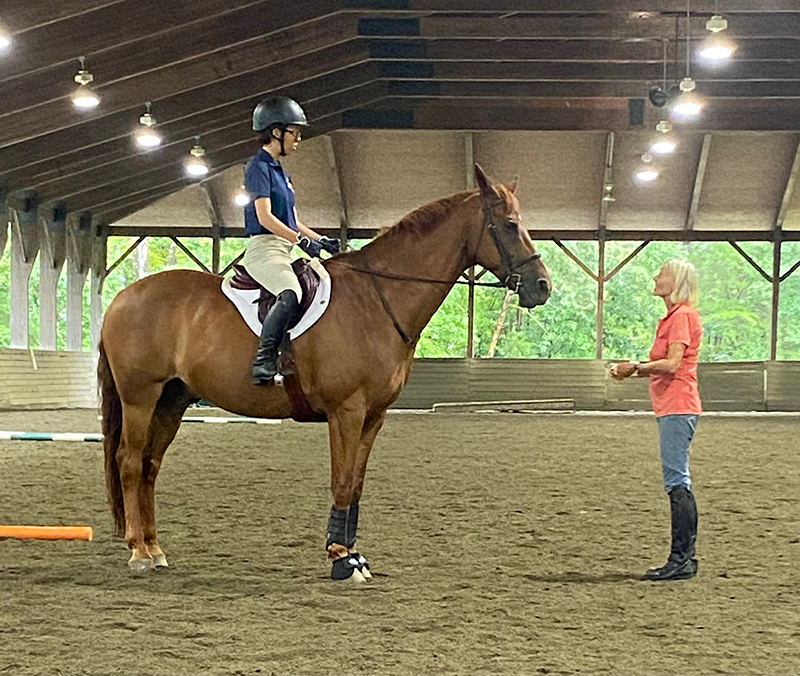 Member Spotlight: Leia Bellavance-Ratrie
Age: 16
Club/Region: Mountain Skyline Pony Club in the Old Dominion Region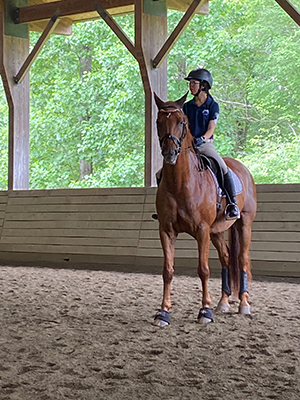 Years in Pony Club: 7
Current certification (and/or certification currently working on): D-3 HM, D-3 EV, D-3 DR, D-2 HSE
What disciplines and/or activities are you involved in? Eventing, Dressage, Show Jumping, Hunter Seat Equitation/Hunters
Tell us about your current mount(s) and what you do with them:
I have two horses. Cody, or Kodachrome, my 17-year-old Quarter Horse, has taken me to my D-3. He is my first horse, and we went to three Show Jumping rallies and went to (and won) my first Dressage rally. I have had him for five years.
Launch is my new Hanoverian gelding, who has evented up to the Modified/1* level. Hopefully, we can go to the C-3 level at some point.
Tell us about your goals (with Pony Club, with riding, life): To reach the C-3 level in Eventing and reach the Modified/1* level.
What is your favorite thing about Pony Club? To keep learning and meeting new people.
What is one thing you would tell younger members first joining Pony Club? We are all here to learn, and everyone makes mistakes.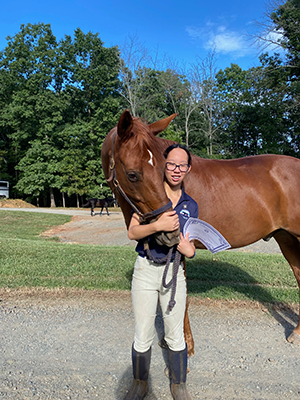 What is your favorite way to prep for a Horse Management (HM) certification? To go over the test sheet with a friend and answer the questions as if we are in front of the examiner.
If you could try out any other discipline or activity, what would it be and why? I would love to try western Trail because Cody and I love trails, and he is quite bombproof (99.9% of the time).
Favorite Pony Club memory: Winning my first Quiz and Dressage rally.
What makes you #PonyClubProud? Being a member of Pony Club.
Want to be featured in a future Membership Spotlight? Fill out the form here.