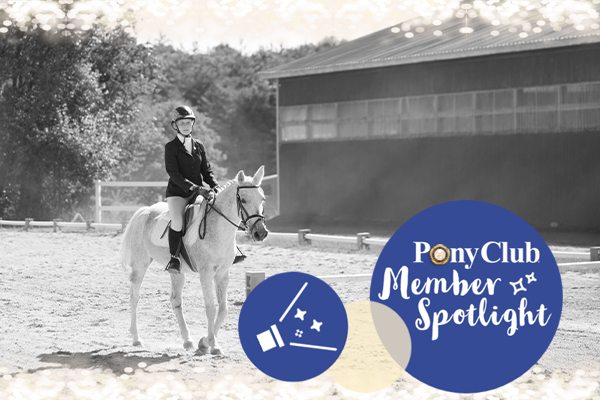 Pony Club Member Spotlight: Meara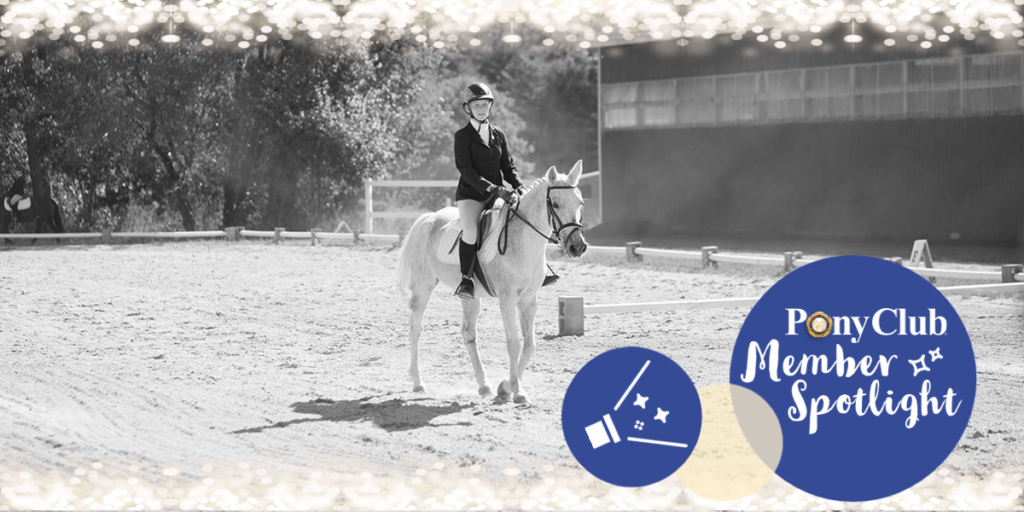 Meet Pony Club Member Meara!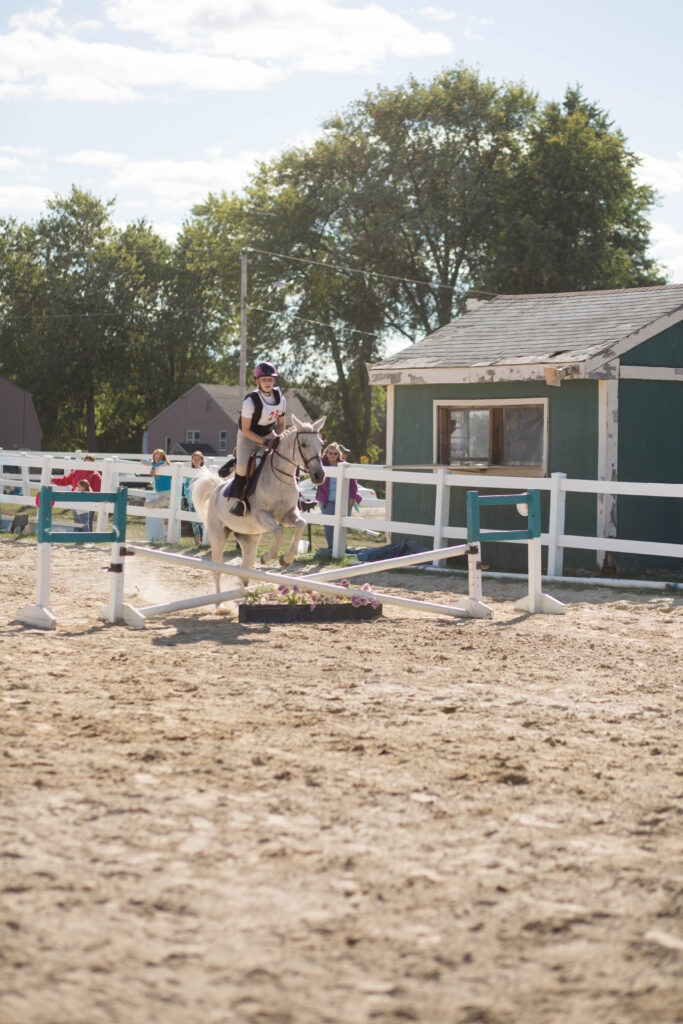 Meet Meara! Meara is a D-2 certified member with Twin Gates Farm Pony Club Riding Center in the Central New England Region. She and her horse enjoy eventing and games together!
Name: Meara
Age: 13
Club: Twin Gates Farm Pony Club Riding Center
Region: Central New England Region
Years in Pony Club: 1.5 Years
Disciplines & Activities: Eventing, Dressage, Show Jumping, Games and Quiz

Current Certification (and/or certification currently working on): D-2 Eventing
Tell us about your current mount(s) and what you do with them:
I do lots of jumping on her and we also enjoy games.
Tell us about your goals (with Pony Club, with riding, life):
I want to learn lots about riding and horsemanship so I can do lots more with horses when I grow up.
What is your favorite thing about Pony Club?
I can always count on my team mates but we can still be competitive.
What is one thing you would tell younger members first joining Pony Club?
Pony Club is great and be prepared to instantly make lots of friends.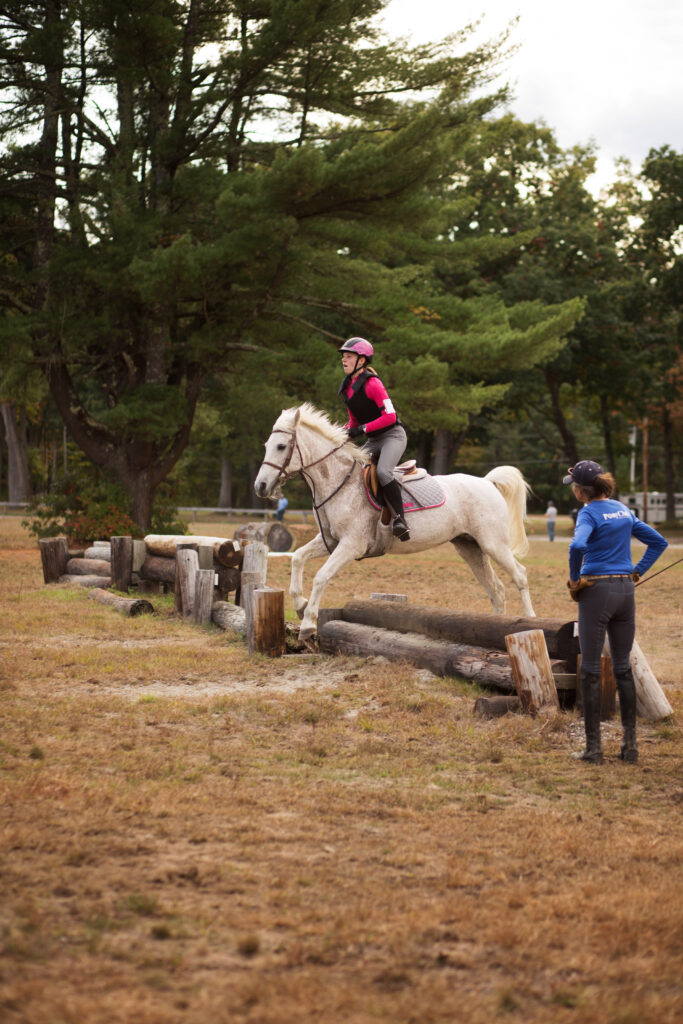 What is your favorite way to prep for an HM certification?
I study a lot using badges and flash cards.
If you could try out any other discipline or activity, what would it be and why?
I would try competing in games. I love to do them but it would be fun to get competitive.
Favorite Pony Club memory:
Pony Club party at my riding center when we got out certifications.
What makes you #PonyClubProud?
My barn Family.
Would you like to be featured in a Member Spotlight?
Please complete this form for consideration to be featured in our Member Spotlight.
We will contact you for additional follow up if selected.