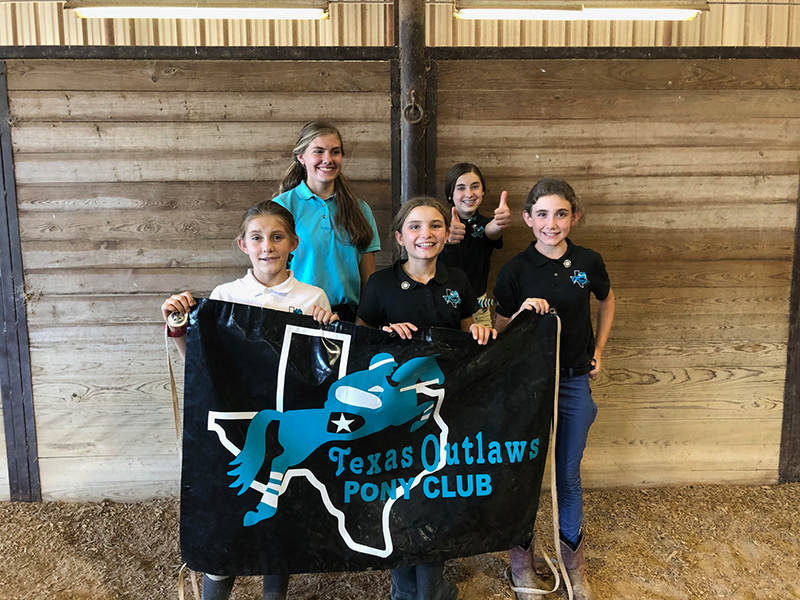 Club Highlight: Texas Outlaws Pony Club
With questions answered by Lisa Stagg, District Commissioner (DC) of Texas Outlaws Pony Club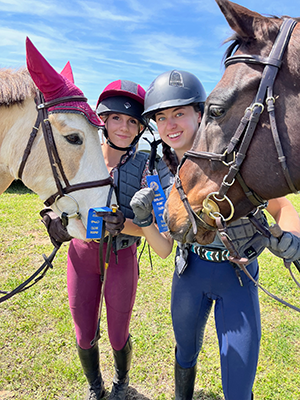 What Region is Texas Outlaws Pony Club in?
Red River Region
When was your club formed?
2005
How many members are currently in your club?
30
Does your club host any events throughout the year?
We host a fundraiser, a jumper round, and a derby show.
What disciplines do your members participate in?
Our members participate in Dressage, Eventing, Show Jumping, and Quiz within Pony Club. Several of our members are also members and staff in the local hunt club, Brazos Valley Hounds.
Do you have any favorite club traditions?
We enjoy eating together before our unmounted meetings. It fosters relationships in a way that riding in lessons together cannot.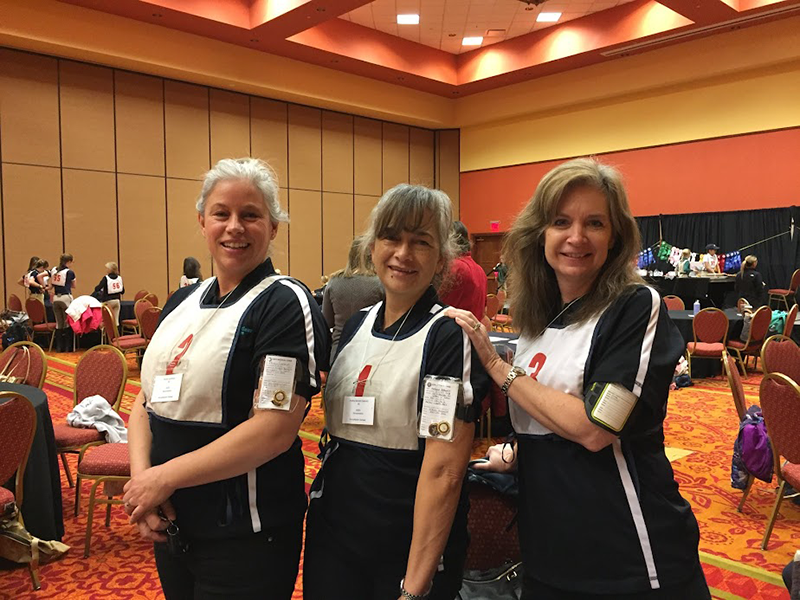 What are some fun activities your club likes to do?
Our members (young and old) love to play Mounted Games at our annual Christmas party.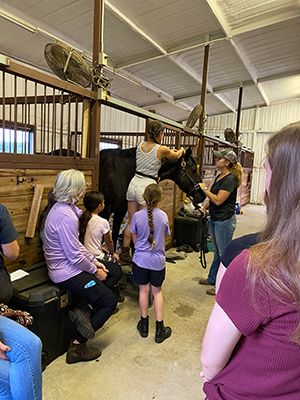 Do you have a story about your club you'd like to share?
A few years ago, our club had dwindled down to three members. The leadership sat down and decided that they would all join as adult members. As word of mouth got out that adults were joining our Pony Club, the excitement grew along with our numbers. Now we have a healthy club, which currently is split exactly 50/50 adults and youth.
Do you have any advice for other clubs?
Be open to having adults and youth participate together. It is fun and encouraging for both parties.
What is your club's website?
www.texasoutlaws.ponyclub.org
Want to be featured in a future Club/Center Highlight? Fill out the form here.