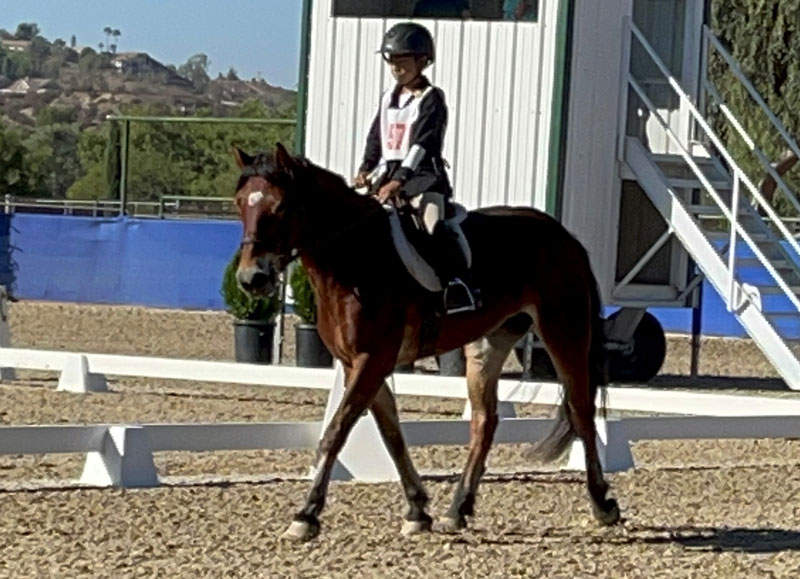 Why You Should Join Pony Club: A Youth Member's Perspective
By Aiden Beaubien
When people hear about Pony Club, some think it is all about ponies. Granted, many do ride ponies, but there are more aspects to it. You will get to learn to ride, which is everyone's favorite skill to work on. But being in Pony Club will teach you values that will be instilled through horsemanship that may apply to you later on in life. You will learn about sportsmanship…and my favorite, leadership.
I am very shy, and being a part of the Southern California Regional Youth Board as an apprentice has taught me to be more vocal. I cannot wait to apply for 2024 to hopefully give more input.
Being in Pony Club will also teach you stewardship, which means to be more responsible. My brother and I went to the 2022 Southern California Region Jump Rally. There were many responsibilities throughout the entire day. My brother [age 7] and I [age 12] not only had to manage ourselves, but we also had to help our teammate, as we did not have a Stable Manager. Not having a Stable Manager put a lot of stress on us, because there are timeframes that must be met or we put our team at risk of being disqualified. Even though we felt the crunch, we were able to manage getting from our jog-outs timed to our ride times. Thankfully, my brother and I have learned time management skills thanks to our Pony Club meetings.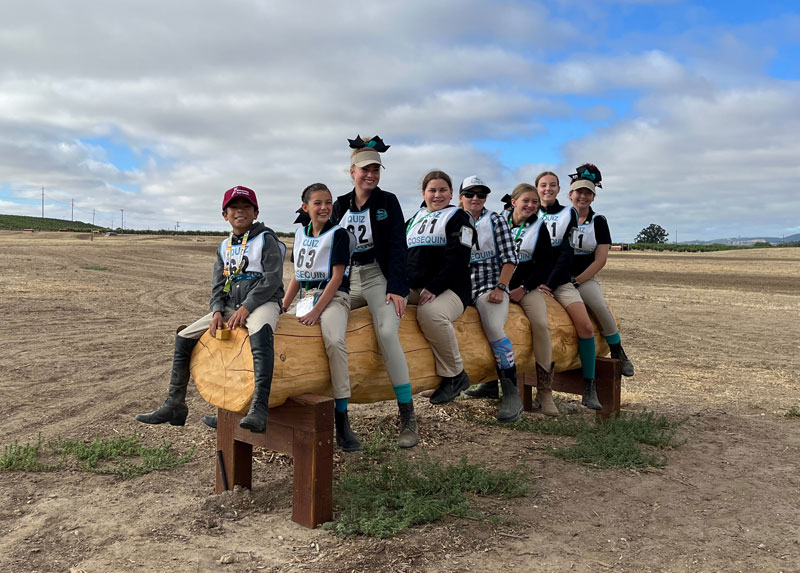 Pony Club also offers international opportunities, and I was lucky enough to be selected last year for the virtual international dressage competition. There is a community dressage court in my area, and my amazing mother took a video of me doing my dressage test. My mom and I literally spent a couple of hours taking a video before sending it to the judges. This is also what I love about Pony Club…the fact that the parents are so involved in Pony Club. They help teach horse management and volunteer at rallies. They are such a huge part in making Pony Club run. Once the results came in from my dressage test, I got to meet many different people from countries around the world. It was so interesting to meet other people who love horses as much as I do.
Another great part of Pony Club is the camps. My Pony Club region recently had a veterinarian camp that my brother and I got to attend. Vet camp was the most exciting activity I have ever gotten to do in Pony Club. I hope to one day become a veterinarian, and so this camp was an incredible opportunity. I met new friends and met up with old friends. The coolest part was I got to dissect a horse's hoof and leg. We all got to see the lamina, which looks like an air filter. One of the vets that came out brought their ultrasound equipment and we got to see the right kidney.
I greatly recommend Pony Club to everyone of all ages as I have had so many great opportunities and experiences. I could really go on and on about the different doors that Pony Club could open for you, but why read about it when you could be experiencing it? Just remember Pony Club is so much more than riding ponies