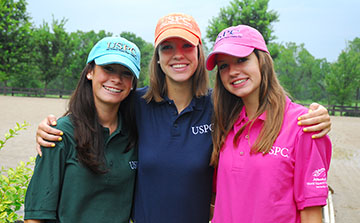 Regional Youth Boards: An Introduction
Krisin Short an H-B HM, D-3 Trad, C-1 Flat member of Lake Hunt Pony Club in the Lakeshore Region has graciously written in about the Regional Youth Board. Here are some insights into how a Regional Youth Board can benefit your area!

Regional Youth Boards (RYB's) are an invaluable resource for any region. Over the past several years, many regions have been incredibly successful in starting up productive youth boards. However, starting a RYB can be a daunting task that many regions may struggle with. As a branch of the National Youth Board, the Regional Youth Board committee is here to help! We hope to provide you with different strategies and ideas pertaining to RYB's over the next few publications.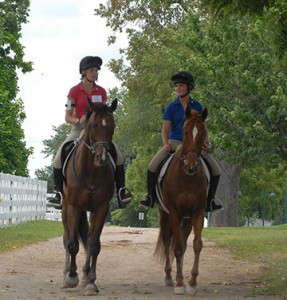 After conducting a survey of all regions nationwide, the Regional Youth Board committee was able to conclude that one of the main challenges regions face when starting up an RYB is that their board does not have a "job." One excellent strategy to build a foundation for any youth board is fundraising. Starting the year off with different fundraising activities provides the RYB with an activity to plan and get new members active it, but also allows the board to raise money to put towards planning larger scale events.
There are many different strategies that can be used for fundraising. One excellent way is to have a gift basket silent auction at another regional event. Lake Shore Region has an incredibly active RYB that plans a silent auction every year during the region's annual quiz rally in March. I was a member of Lake Shore Regions' RYB for six years as an officer and this method was incredibly successful. At the fall Regional Council Meeting, each region would sign up for a different "theme" for their basket and put one together accordingly. Some examples could be a wine and cheese, movie night, chocolate lovers, or spa day baskets. Often times in addition to each region donating a basket, other regional members would donate miscellaneous items to the RYB to put in the auction. Other times clinicians within the region would donate their time for a clinic for a club to purchase.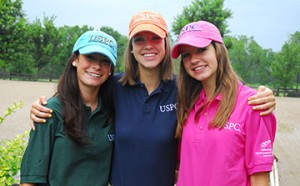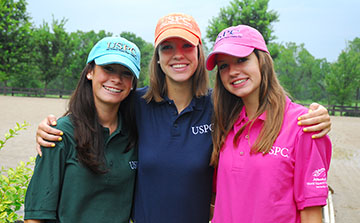 While Lake Shore Region uses the baskets as their main fundraising source, another excellent form of fundraising is clothing. RYB's can design clothing for a specific event, the board itself, or for the region and sell the items at a price above that of the cost to make the clothing. Another way to jumpstart fundraising is to offer a truck and trailer detailing/cleaning service at different events.
There are many ways to start a Regional Youth Board and get the ball rolling. Stay tuned for future articles for ways to put these new funds to use to develop an active and productive RYB!