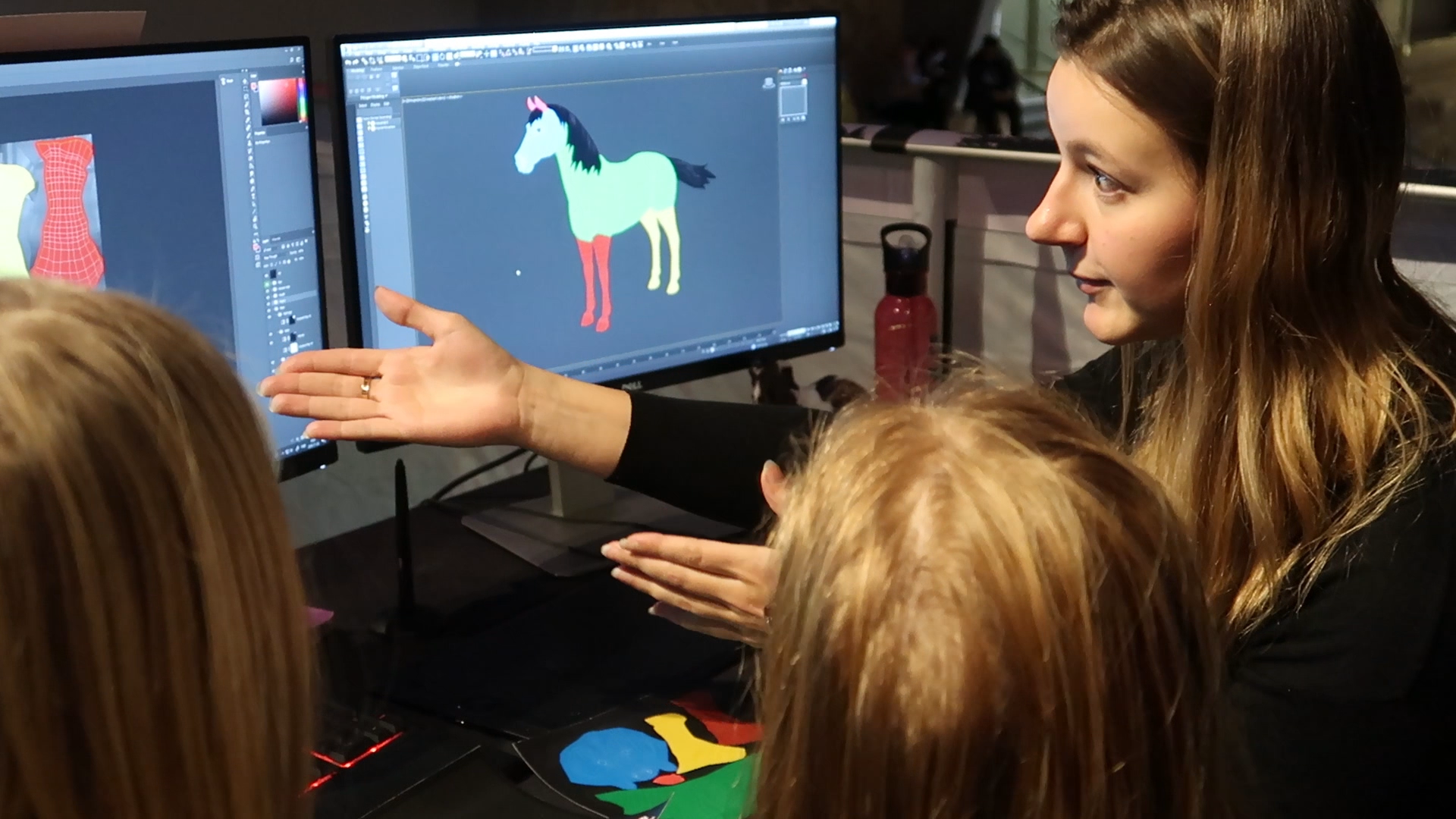 Star Stable: How to Combine Your Love of Horses (and your laptop) into a Thriving Career
According to the American Horse Council, 38 million households contain at least one horse enthusiast, with 150,000 equestrians getting their start through Pony Club. You may already be thinking about a future career that incorporates your love of horses, such as a veterinarian or a riding instructor. But let me ask you this: have you ever imagined a career that combines your love of horses and your interest in your laptop? For example, you could become a video game designer who creates horses for players around the world. After all, the video game industry offers several highly desirable opportunities to combine two favorite pastimes and turn them into an exciting career.
While 46% of the U.S. gamer population is female, women account for only 22% of video game developers. That said, more and more women are taking the reins to develop, design and market video games. Lisa Wackenhuth Svanström, a 3D Artist at Star Stable Entertainment , a multiplayer game full of horses, magic and adventure, is excited to offer Pony Club some career advice to young women who may want a career in the video game industry:
What inspired you to build a career in the video game industry?
I am a life-long gamer, artist and digital creator and now, my official title at Star Stable is 3D Artist. Working for a company like this allows me to unite my interests and skills to create magic for girl gamers around the world. The artistic process of designing the 3D horses inspires me the most. It is so rewarding to have an idea in my mind, sketch out a new design and work with all the visuals such as 3D models, characters, textures, environments, props and ultimately release the final product for horse-loving girls who play our game every day. In fact, I even got some first-hand inspiration at this year's Pony Club Championship East event at Tryon through touring the stables, checking out the event, and interviewing several riders to learn about how they care for their horses. I've continued to incorporate everything I learned about the majestic horses into my recent design process.
What are the types of jobs for women in the development studio?
To build a game, artists (3D, 2D, VFX, and animators), designers and programmers need to work closely together from start to finish to ensure all of our in-game horses are as visually stunning as real-life horses. Artists work on the overall creative vision. Designers work with the mechanics and features. Then, programmers use their coding knowledge to bring it all to life. We work with producers to make sure that all tasks associated with the development process are completed on time and tracking with the overall vision of the project. As the industry continues to grow and evolve, developers focused on mobile and virtual/mixed reality are in high demand, as are tech animators, who use a combination of creative and animation skills to solve issues related to art production.
What other types of jobs do women have in the industry outside the development studio?
I built my career by combining my love for both  game art and horses, but it takes dozens of people with specific skillsets and passions for a video game company to succeed. Community managers interact with players daily to ensure they are having a positive experience with the game and make sure fan feedback is implemented. We also have women running the business at the executive level and as product managers and business developers. There are multiple opportunities, inside and out of the development studio, so you must embrace your skills and interests to find which career path you would enjoy most.  
What are the most important skills needed to succeed?
I recommend that inspiring video game developers find a network, get to know different game engines, become familiar with 2D and 3D software, and try new games all the time. Then, become a specialist in the aspect that interests you the most. Developing specific skills is important but developing into a well-rounded person with a broad view of the world is equally important. It is also good to dive into sports, learn the arts, take a computer class or explore theater. Never stop learning and challenging yourself. So many things I learned from taking care of horses have translated to my career with Star Stable – from personal responsibility to attention to detail, it's amazing to see how my lifelong passion has allowed me to develop skills that have made me successful in my role today.
What advice do you have for young girls who want a career in video games?
A career in the video game industry, perhaps born out of a hobby or passion, is legitimate and can be profitable too. Today, there are dedicated game developing programs at universities. And, whether a teen dreaming of a future career, a university student or already in a career – finding a role model and seeking out feedback from people in different disciplines is key. Finally, no matter what direction you choose to go in – it's important to be passionate about your subject! I started with a steady base of horse knowledge since I have been working with them my entire life. But at work, I continue to push myself to learn something new about these majestic animals everyday.
I study anatomy, different behavior, gaits, color, genetics and rare breeds so that I'm always producing the most compelling and lifelike designs for our players to experience and enjoy.