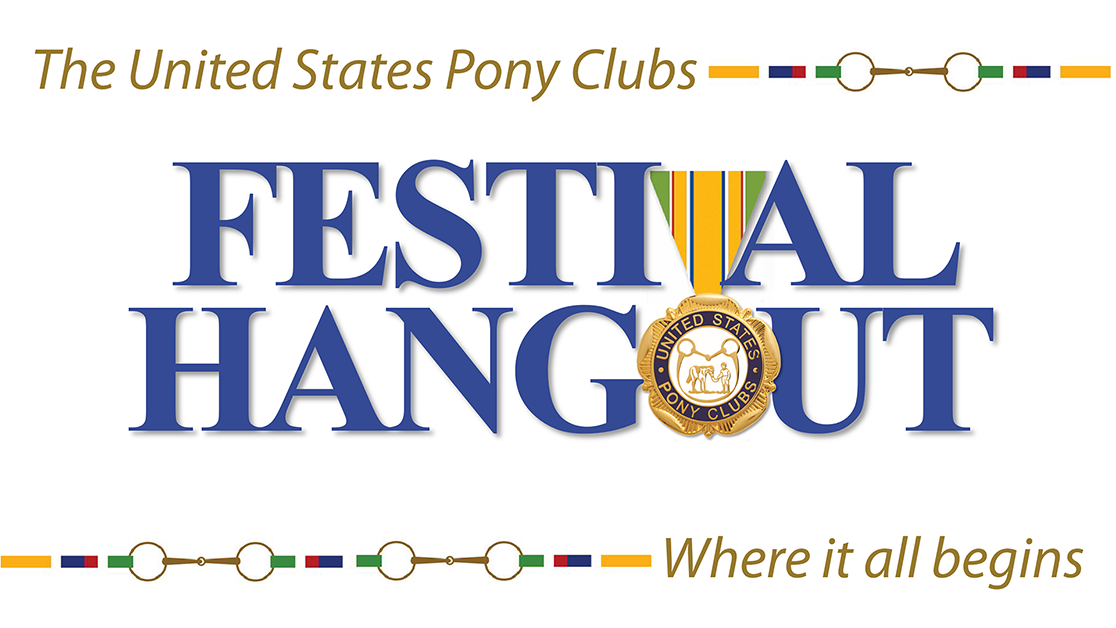 2020 USPC Festival Hangout- Let's Get This Party Started!
Welcome to the
USPC BLOG Launch Party!
Home of the inaugural USPC Festival Hangout for 2020. Festival Hangout is online, interactive fun for your entire Pony Club extended family, near and far to come together and celebrate education and friendship. During this Pony Club journey, you will discover educational offerings, tips, opportunities, videos, industry leader cameos, a selfie contest, tours, comradery, and tons of fun all from the comforts of your own computer. We challenge you to get involved by registering, following along, sending in photos, videos, and comments or by heading outside and practicing any of the lessons offered this week.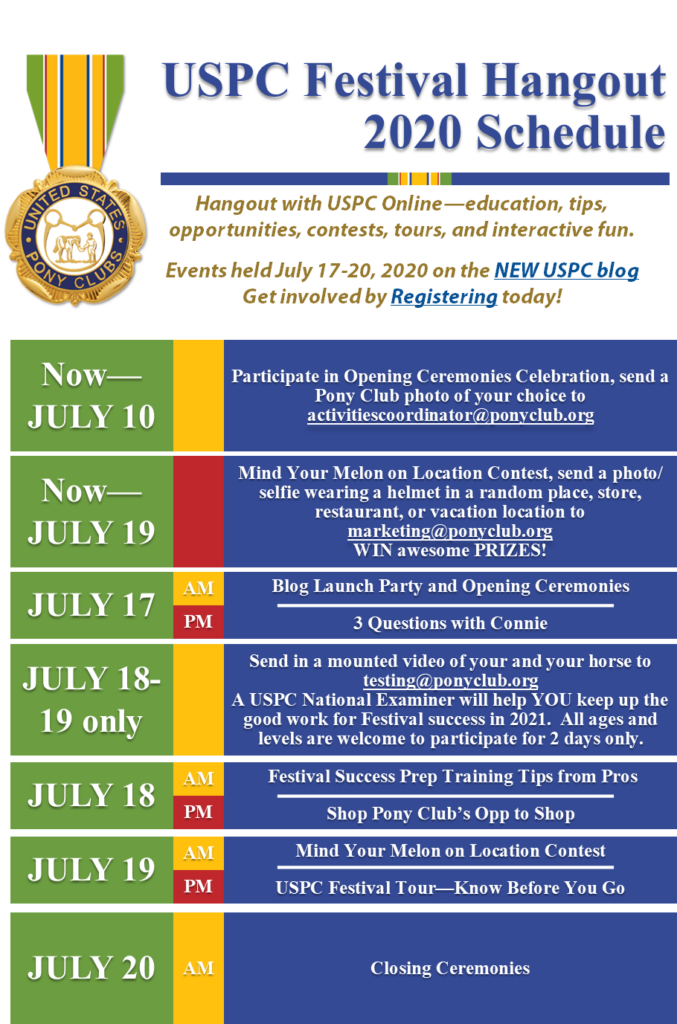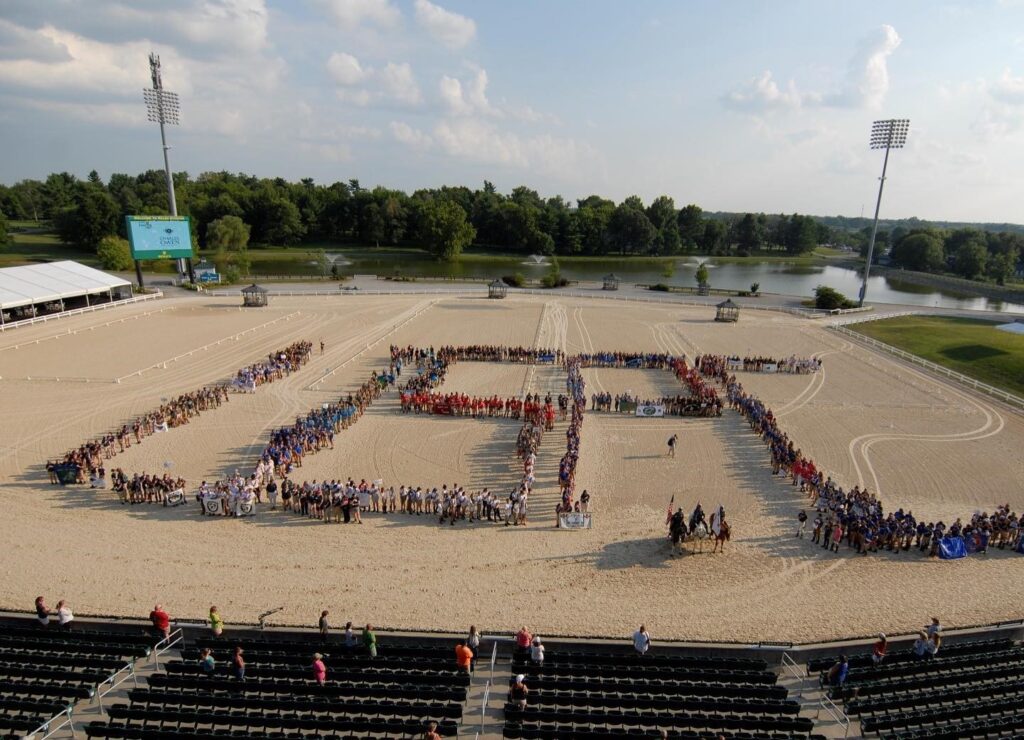 The new USPC Blog is available for all horse enthusiasts to visit anytime you want to learn more about Pony Club, events, horse care best practices, riding lessons to improve you and your horse under saddle or any other topic you can think of. For the next few days it will host Festival Hangout so check back often. For now we would like to welcome you to the 2020 USPC Festival Hangout Opening Ceremonies. Please enjoy our Opening Ceremonies videos as we celebrate YOU, our Pony Club Family. We look forward to seeing you later today for more Hangout fun.