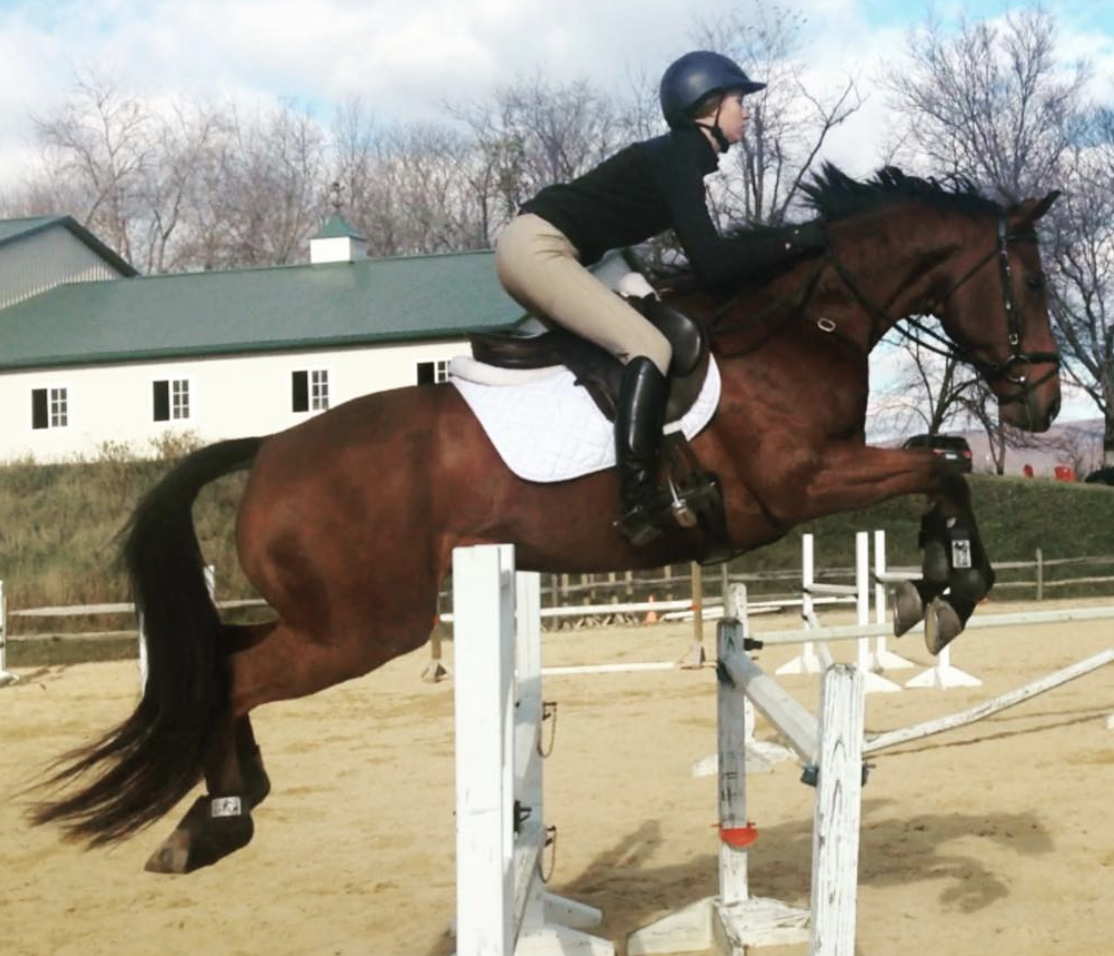 National Youth Board Spotlight: Gillian Warner
Gillian Warner is an HB/B certified USPC member from the Eastern Pennsylvania Region. She also was elected as the 2022 social media coordinator for the USPC National Youth Board. Growing up in Pony Club for the past 13 years, Gillian has appreciated opportunities to meet like-minded equestrians, develop her horsemanship skills, and grow as a rider under the guidance of Pony Club graduates and national examiners. 
Graduating from Penn State University in May of 2021 with a degree in community development, Gillian is passionate about introducing new riders to equine opportunities, and expanding access to equestrian sports with a foundation of good horsemanship—passions largely developed from the values and focus of Pony Club.
After working this past year as the equestrian director for Camp Wayfarer in North Carolina, and then for Doug and Jessica Payne, Gillian plans to begin a role as an assistant barn manager in Pennsylvania, where she will also offer lessons and training. As an incoming member of the National Youth Board in 2022, she is excited to work with fellow board members to serve USPC members. 
---
The National Youth Board (NYB) serves as a liaison between Pony Club's youth members and the Board of Governors by communicating the needs, ideas, and concerns of USPC youth. NYB members also work with the national office on projects related to marketing, leadership development, and service for the benefit of the organization and all Pony Club members. Delegates of the NYB are between 18 – 23 years of age, highly motivated and dedicated, and have strong leadership and communication skills. To learn more, log in and visit the National Youth Board page: https://www.ponyclub.org/Members/Leadership/NatYouthBoard/