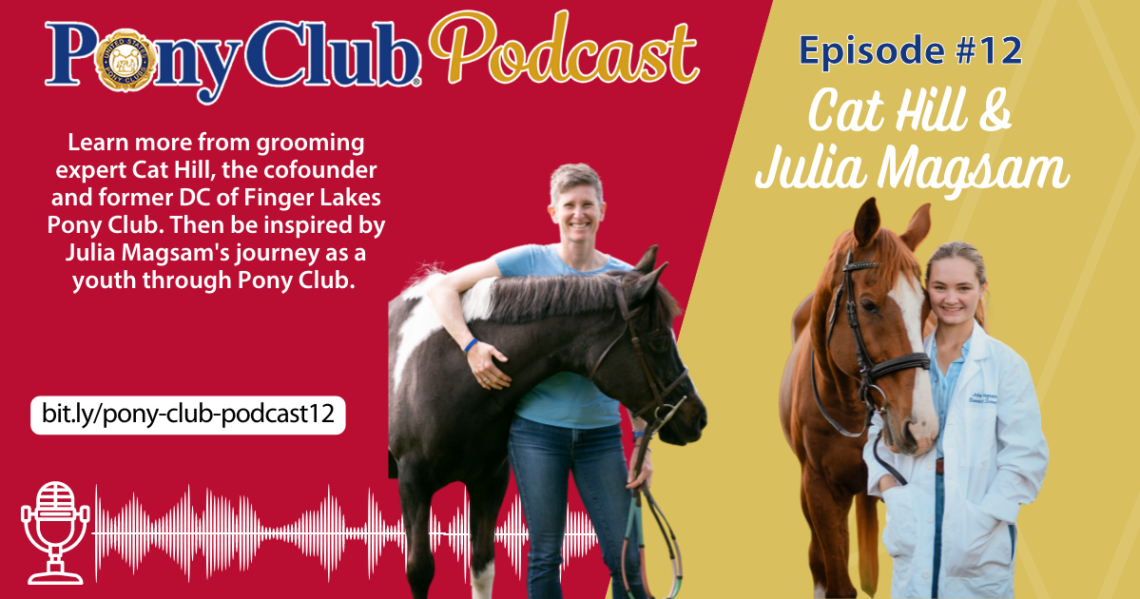 Pony Club Podcast Highlights: Cat Hill
By Megan Scharfenberg, USPC Marketing and Instruction Coordinator; Highlights taken from the Pony Club Podcast, episode #12
Cat Hill is a grooming expert and co-author of several grooming books, including World-Class Grooming and The Kid's Guide to Horsemanship and Grooming, published by USPC partner Trafalgar Square Books. With co-author Emma Ford, Cat travels across the United States teaching clinics on horse management and care. In addition, she is the co-founder and previous District Commissioner (DC) of the Finger Lakes Pony Club in the Western New York region.
With a start in 4-H, she noticed that there wasn't an active Pony Club in her area and sought to change that. She felt that "this area needed a strong horsemanship education system, that was lacking, so we started the Pony Club for our kids, and also for the area kids."
Cat specifically liked Pony Club because of the ability to curate specific horsemanship lessons as part of the core teaching aspects. As one of the co-founders of the club, she took on the role of the club's DC. She notes that it taught her a lot about the horse industry and that it takes a lot to maintain a functioning club. Therefore, having a network of people to help is the only way to make things work.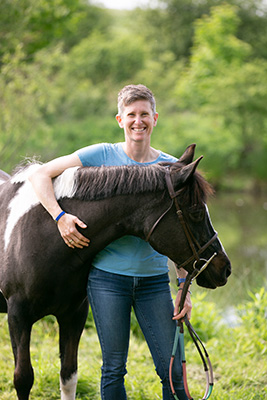 While in the DC position, Cat noticed that, while there seem to be less kids growing up in the equine industry who are becoming true horsemen, that is not because of lack of want, in her opinion. "There are just as many horse crazy kids who want to know how to take good care of their horses as there's always been," she said. "And it has really taught me how many kids want to really take good care of their horses, not just ride. They really want to be good stewards for their land, for their ponies, for their horse world."
One of Cat's favorite memories of her time as DC was during the first year of the club's formation, when they held their first outdoor horse evaluation, and all of the older kids of the group didn't hesitate to help with the younger kids, assisting with leading and even offering up their own horses for kids whose ponies were being naughty. She called it "a perfect Pony Club example of not needing the grown-ups to always help, but of the kids really stepping up to the plate."
On the topic of her business, World Class Grooming, where she and Ford offer horsemanship clinics, Cat notes that most of her support has been from Pony Club. She often has Pony Clubs hire her to teach to their clubs, and she has done workshops at USPC Convention. She loves that she can offer her knowledge to Pony Club members.
To hear more about Cat's experiences with Pony Club, writing her books, founding her business, and some of her favorite grooming tips, listen to episode #12 of the Pony Club Podcast. And to listen to other podcast episodes, click here. You can also listen to the USPC podcast on every major podcast platform.