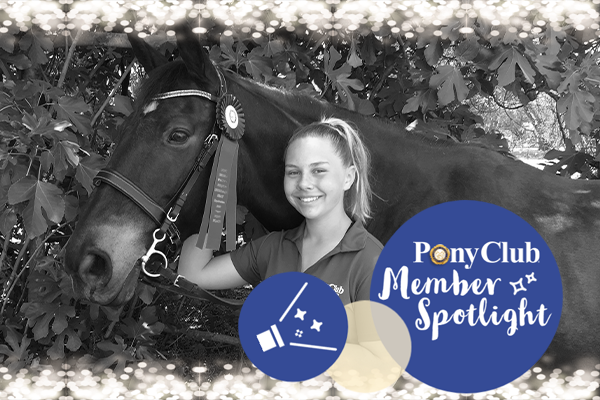 Pony Club Member Spotlight: Ella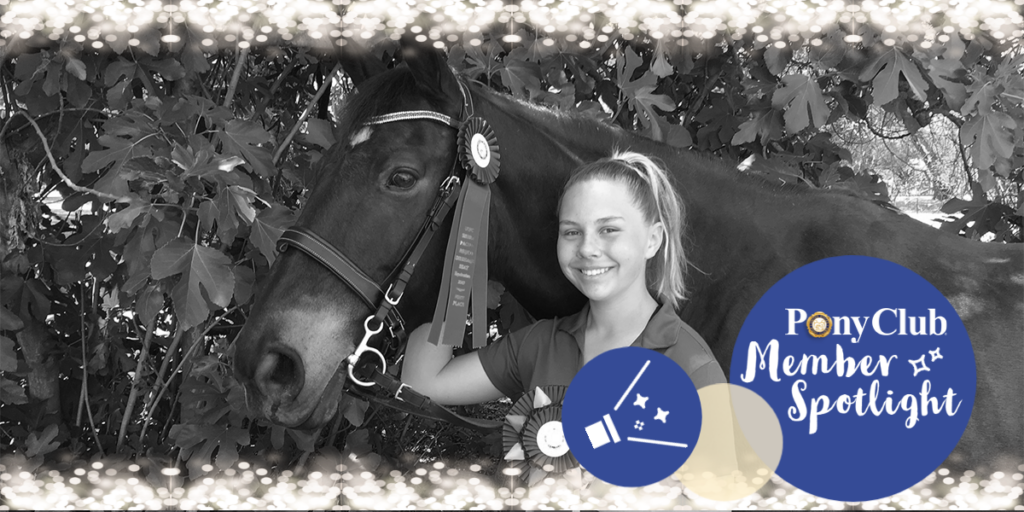 Meet Pony Club Member Ella!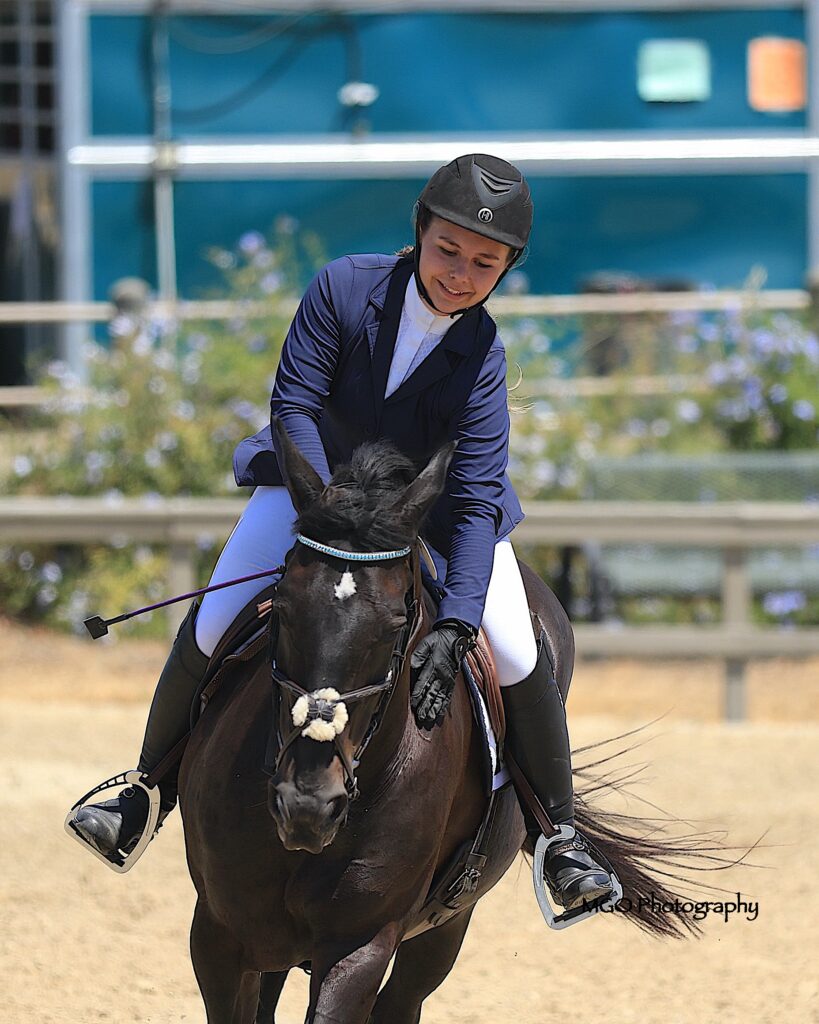 Meet Ella! Ella is a C-1 certified member of the Sierra Gold Pony Club in the Sierra Pacific region. Her and her Irish Sport Horse, Zelda compete in eventing, dressage and show jumping. Together they are working towards a C-2 certification!
Name: Ella
Club: Sierra Gold Pony Club
Region: Sierra Pacific
Years in Pony Club: 5-6 Years
Disciplines & Activities: Eventing, Dressage, Show Jumping, Quiz, Horse Management
Current Certification (and/or certification currently working on): C-1 working on C-2
Tell us about your current mount(s) and what you do with them:
Legend of Zelda is a 15 year old Irish Sport Horse. We compete in eventing, dressage, and show jumping.
Tell us about your goals (with Pony Club, with riding, life):
My goal with Pony Club is to achieve the C2 rating in eventing, and I would love to compete in Quiz this summer in Kentucky. My riding goal this year is to have a good season competing at Novice level in eventing.
What is your favorite thing about Pony Club?
The emphasis on horse management is my favorite thing about Pony Club.
What is one thing you would tell younger members first joining Pony Club?
Rallies are sometimes difficult and a lot of work, but you will learn so much!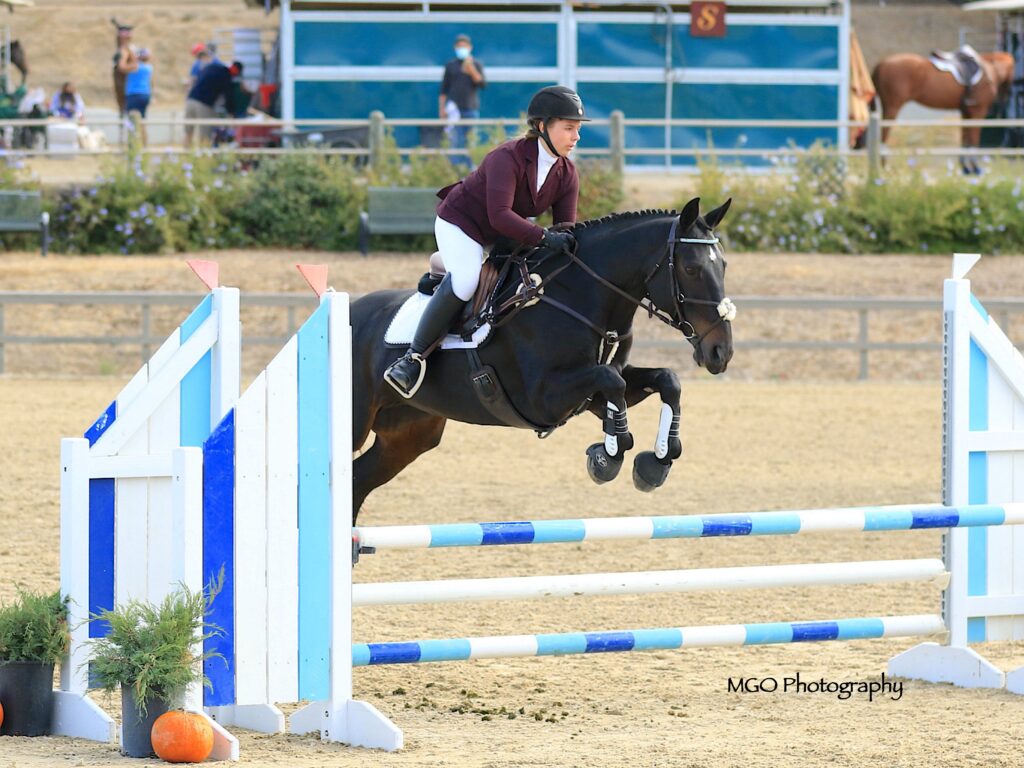 What is your favorite way to prep for an HM certification?
I love to study with friends and utilize flash cards.
If you could try out any other discipline or activity, what would it be and why?
I would love to try reining because the horses are fast and it looks fun!
Favorite Pony Club memory:
Winning my first level dressage test and high point at Dressage Rally.
What makes you #PonyClubProud?
My amazing standing wraps!
Is there anything else you would like to tell us?
I'm excited for Festival this year, and I really hope that it doesn't get cancelled.
Would you like to be featured in a Member Spotlight?
Please complete this form for consideration to be featured in our Member Spotlight.
We will contact you for additional follow up if selected.