Join the Plus 1 Challenge! Radnor Hunt Pony Club has!
The United States Pony Clubs, Inc. is hosting a Plus 1 Challenge for the 2015/2016 years. The Plus 1 Challenge was created to encourage members to stay in Pony Club and to improve recruitment of new members. Making growth a priority will benefit everyone in your club or center and increase a base of parents and volunteers willing to share in the duties needed to run a successful club or center. Membership for 2015 is tallied from September 1st, 2014 through August 31, 2015. The region with the largest increase in membership during 2015 will receive a $1,500 grant towards a Horse Management Clinic/Activity of their choice. The top 10 clubs and centers gaining the most members will receive $100 to be used for an item/activity of their choice.
Radnor Hunt Pony Club Best Practices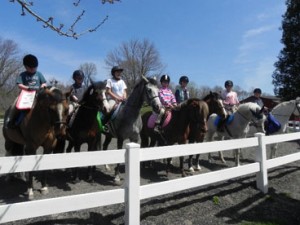 Radnor Hunt Pony Club has embraced the Plus 1 Challenge by already gaining ten new members for the 2015 year! The whole club has been devoted to helping with growing in numbers by being active in the community. They volunteer at Horse trials, schooling shows, and camps. They work hard to meet area trainers and teach them how Pony Club can support their programs without jeopardizing their client base. They even volunteered at the Devon Horse Show!
The key, they have found has been follow up. When someone asks about more information, they are contacted directly, their questions are answered, and they are encouraged to join. The club has created a mentoring team of 2-3 current members for each new member. The members are of different ages and interests so each of the members can learn from one another.
Another approach Radnor Hunt Pony Club has used, is to invite the community to their Pony Club- hosted local schooling shows. They have "fun" days and "open house" days where they have games, costume classes, and parties. Members are encouraged to bring new friends out to these days to learn how much fun they will have learning good horsemanship.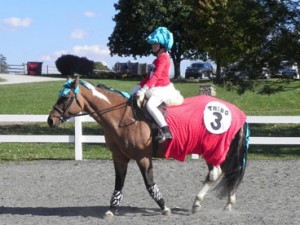 Radnor Hunt Pony Club is one of the fastest growing clubs in the country. Follow in their footsteps to help your club or center become one of the best! For more information on the USPC Plus 1 Challenge click HERE!