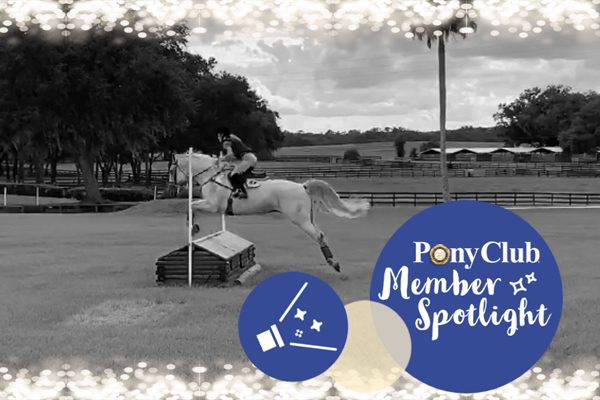 Pony Club Member Spotlight: Gabrielle W.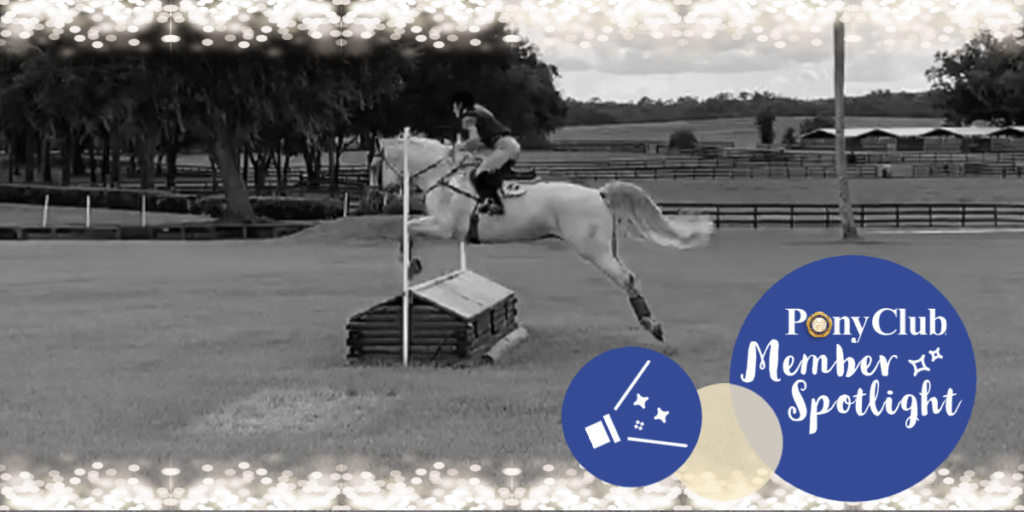 Meet Pony Club Member Gabrielle!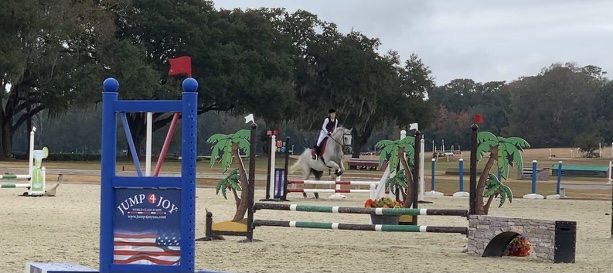 Meet Gabrielle! Gabrielle is D-2 certified with Tuscawilla Pony Club in the Sunshine Region. She has a 12 year old Holsteiner mare named Roxy, and together they enjoy eventing! Gabrielle and Roxy are working towards D-3 and C-1 certifications.
Name: Gabrielle W.
Age: 13
Club: Tuscawilla Pony Club
Region: Sunshine Region
Years in Pony Club: 4-5 Years
Disciplines & Activities: Eventing
Current Certification (and/or certification currently working on): D-2, working towards D-3 and C-1
Tell us about your current mount(s) and what you do with them:
I have a 12 year old Holsteiner mare named River Rocks (Roxy). I have only had her for 3 months and we have shown up to tadpole and schooled up to novice. She is such a good girl! I hope to qualify to go to dressage or show jumping for champs this year on her! But we mainly focus on eventing.
Tell us about your goals (with Pony Club, with riding, life):
I hope to qualify to go to Pony Club champs this year in show jumping. I hope to get my D-3 and then my C-1 certifications very soon!
What is your favorite thing about Pony Club?
I love that there are such good people and friends to make, and that it is so horse focused.
What is one thing you would tell younger members first joining Pony Club?
Really study horse management knowledge because it is very important and very good to know in and out of Pony Club.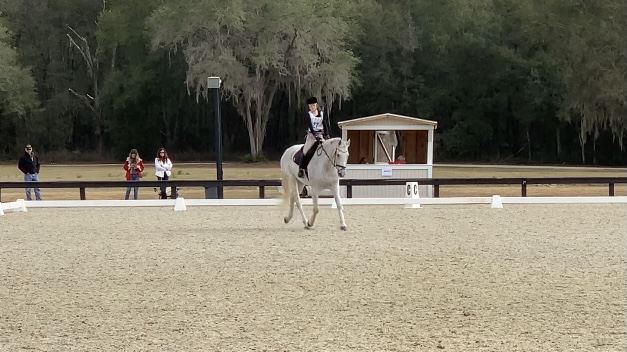 What is your favorite way to prep for an HM certification?
Making a quizlet and testing myself
If you could try out any other discipline or activity, what would it be and why?
Mounted games because it is so much fun!
Favorite Pony Club memory:
Dressage Rally 2020
What makes you #PonyClubProud?
All the knowledge I have learned from Pony Club!
Is there anything else you would like to tell us?
I am so excited to hopefully go to Kentucky this year and compete! Also Roxy knows how to do tricks like smile, kiss, and hug!
Would you like to be featured in a Member Spotlight?
Please complete this form for consideration to be featured in our Member Spotlight.
We will contact you for additional follow up if selected.