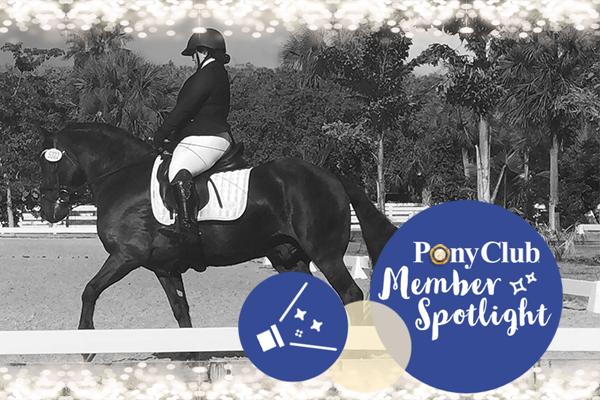 Pony Club Member Spotlight: Madeline Truman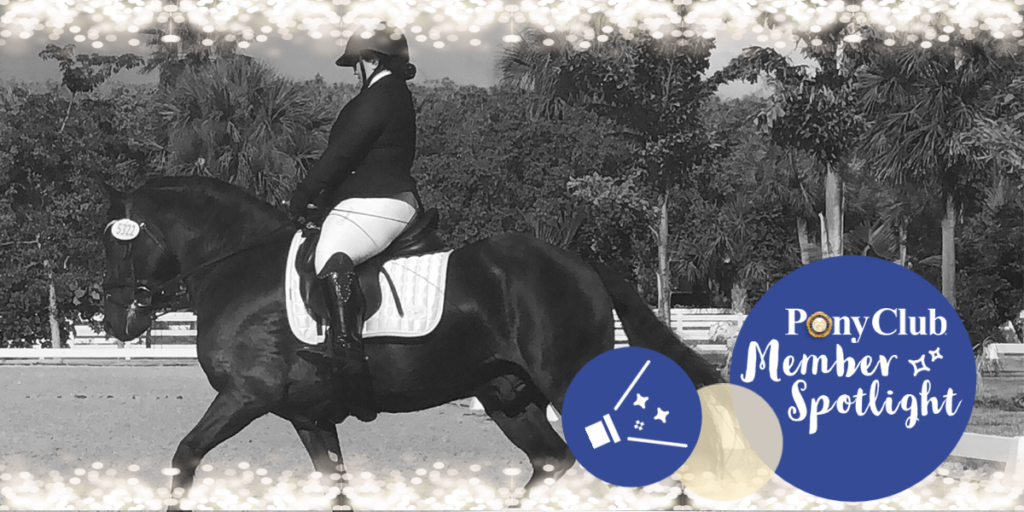 Meet Pony Club Member Madeline Truman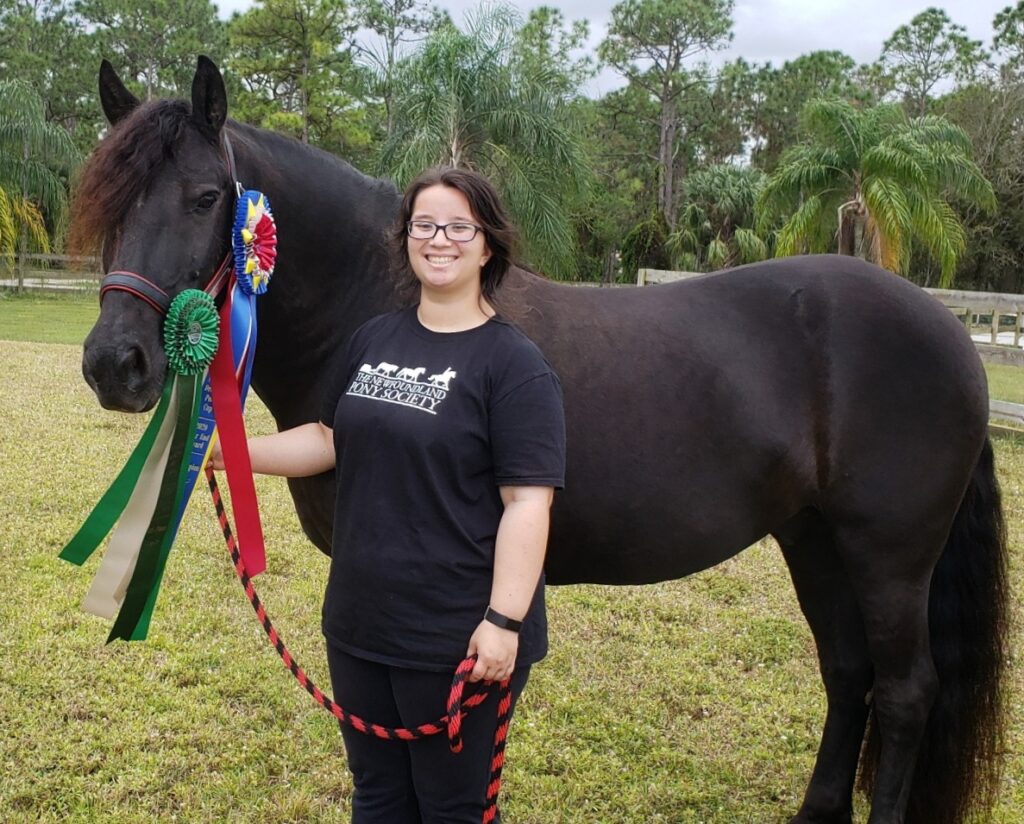 Meet Madeline! Madeline is a C-1 Dressage/C- HM with Treasure Coast Pony Club in the Sunshine Region. Her horse, Mr. Cinder, is an adorable Newfoundland pony x Canadian horse gelding, and together they love competing in dressage.
Name: Madeline Truman
Age: 24
Club: Treasure Coast Pony Club
Region: Sunshine
Years in Pony Club: 5 Years
Disciplines & Activities: Dressage, Horse Management
Current Certification (and/or certification currently working on): C-1 Dressage/C-2 HM
Tell us about your current mount(s) and what you do with them:
Mr. Cinder is a Newfoundland pony x Canadian horse gelding. We actively compete in training level dressage and love doing musical freestyles together! At home we are beginning to school first and second level movements. Both Newfoundland ponies and Canadian horses are endangered breeds and I love promoting both of them with Cinder.
Tell us about your goals (with Pony Club, with riding, life):
My goal in Pony Club is to obtain my A certification. As for riding I'd like to work my way up to Grand Prix and do Grand Prix freestyles. I'd also love to continue to help both the Newfoundland pony and Canadian horse breeds as much as / in any way I can.
What is your favorite thing about Pony Club?
My favorite thing about Pony Club is spending time with other horse fanatics, and the goal oriented aspect of certifications.
What is one thing you would tell younger members first joining Pony Club?
Do as much with your club or center as much as possible. Even if it's unmounted, it's a great way to learn more and get to know other members of the club or center.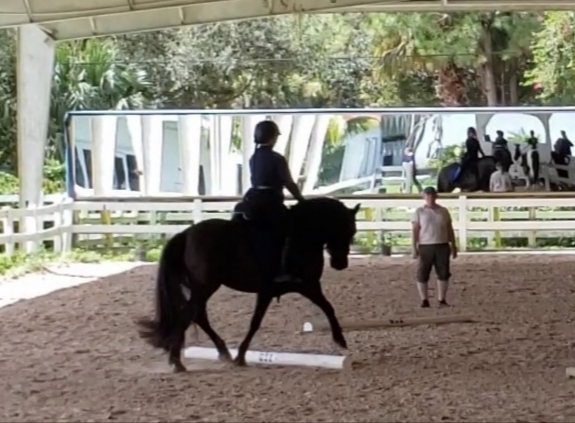 What is your favorite way to prep for an HM certification?
I enjoy playing Pony Club Jeopardy at an unmounted meeting.
If you could try out any other discipline or activity, what would it be and why?
I'd love to try working equitation as it requires the same principles as dressage and but adds obstacles that make it interesting and can even help improve a horse's training.
Favorite Pony Club memory:
Going to Championships 2019 in Tryon.
What makes you #PonyClubProud?
Being in an organization that puts the horse first.
Is there anything else you would like to tell us?
Mr. Cinder was the #1 Introductory Level pony and #6 Training Level pony of 2020 by the National Dressage Pony Cup!
Would you like to be featured in a Member Spotlight?
Please complete this form for consideration to be featured in our Member Spotlight.
We will contact you for additional follow up if selected.