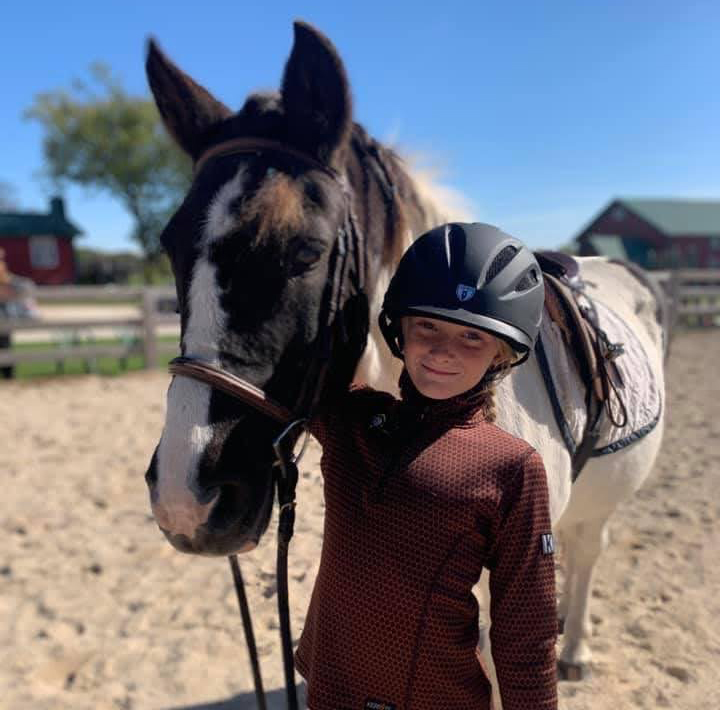 Member Spotlight: Aubree S.
Age: 10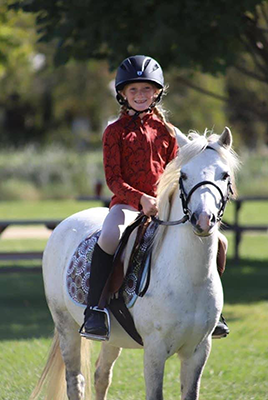 Club/Region: Run o' the Mill, Lake Shore Region
Years in Pony Club: 3
Current certification (and/or certification currently working on): D-3 Horse Management, D-3 Eventing and Western
What disciplines and/or activities are you involved in?
Eventing, Dressage, Show Jumping, Foxhunting, Western, Western Trail, Polo, Mounted Games, Gymkhana, Tetrathlon, Horse Management, Quiz
Tell us about your current mount(s) and what you do with them:
I have a naughty pony named Aruba. I am starting to get too big for her, so I am working on training her to be good for my little brother and maybe for Mounted Games.
I am also leasing a horse named JuneBug that loves going fast and jumping! She's also great at trail riding.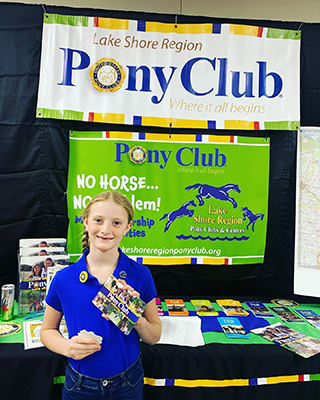 Tell us about your goals (with Pony Club, with riding, life):
I want to be an A-level member someday. I want to travel and compete with my horses. I hope to train a Mustang someday. When I grow up I want to be a vet!
What is your favorite thing about Pony Club?
I get to ride with all my friends!
What is one thing you would tell younger members first joining Pony Club?
You will do great as long as you care about your horse!
What is your favorite way to prep for a Horse Management (HM) certification?
Use my flash cards to study.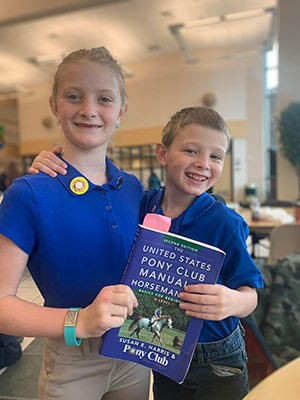 If you could try out any other discipline or activity, what would it be and why?
Endurance riding because I love spending time in the saddle!
Favorite Pony Club memory:
At D jamboree when I first cantered!
What makes you #PonyClubProud?
I love that I get to support my friends, and they support me, too!
Want to be featured in a future Member Spotlight? Fill out the form here.