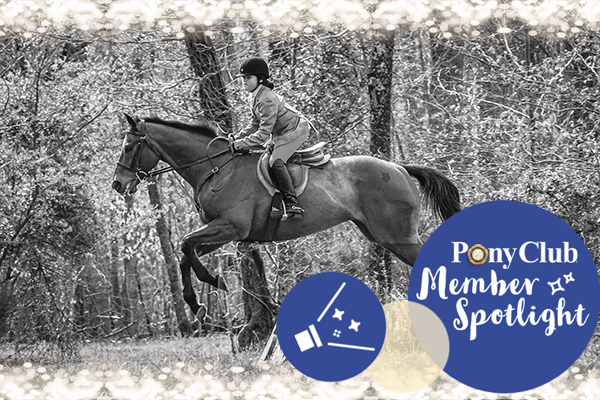 Pony Club Member Spotlight: Isabella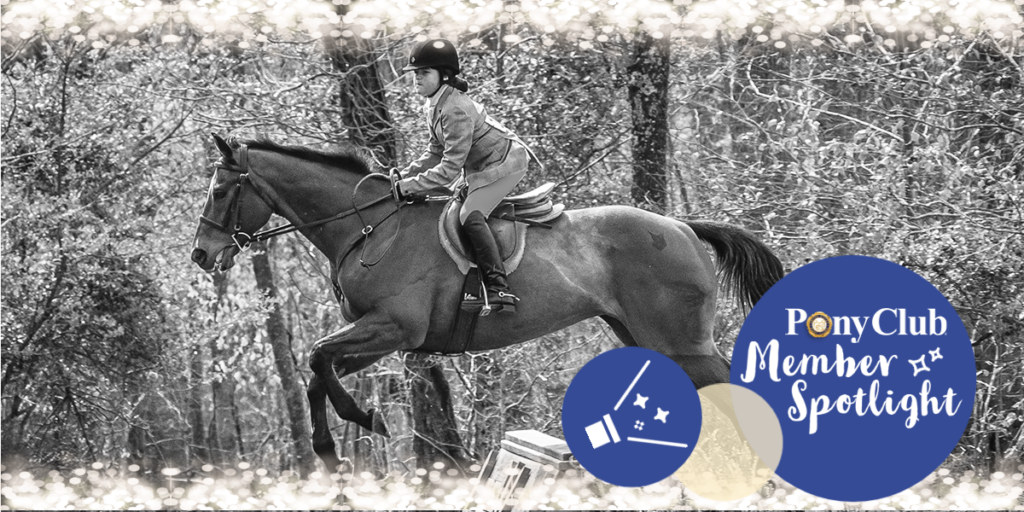 Meet Pony Club Member Isabella!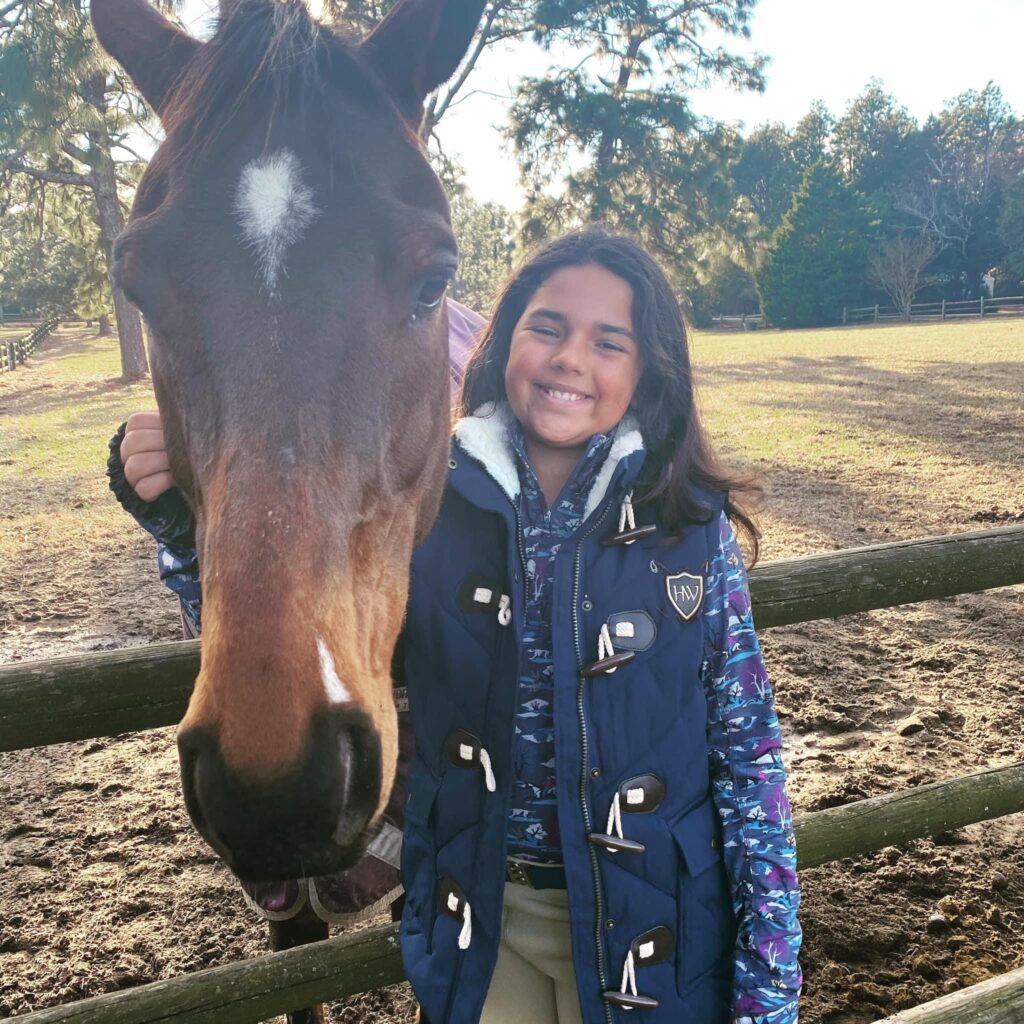 Name: Isabella
Club: Sandhills Pony Club
Region: Carolina Region
Years in Pony Club: 2 Years
Disciplines & Activities: Eventing, Dressage, Show Jumping, Hunter Seat Equitation, Fox Hunting
Current Certification (and/or certification currently working on): D-2
Tell us about your current mount(s) and what you do with them:
Battalion is a 12 year old OTTB. He is an amazing horse who can do it all. We enjoy Fox hunting together with the Moore County Hounds and also enjoy eventing and dressage. We love traveling to horse shows and Hunter Trails.
Tell us about your goals (with Pony Club, with riding, life):
I would like to keep working on perfecting my equitation and dressage. I love eventing so would also like to continue to progress in that discipline.
What is your favorite thing about Pony Club?
I love being around kids my age and learning from the adults in the horse masters program. I also love the amazing trainers from all disciples who host clinics for us.
What is one thing you would tell younger members first joining Pony Club?
Get ready to have fun and meet great people. Don't be shy. We are all learning and growing together!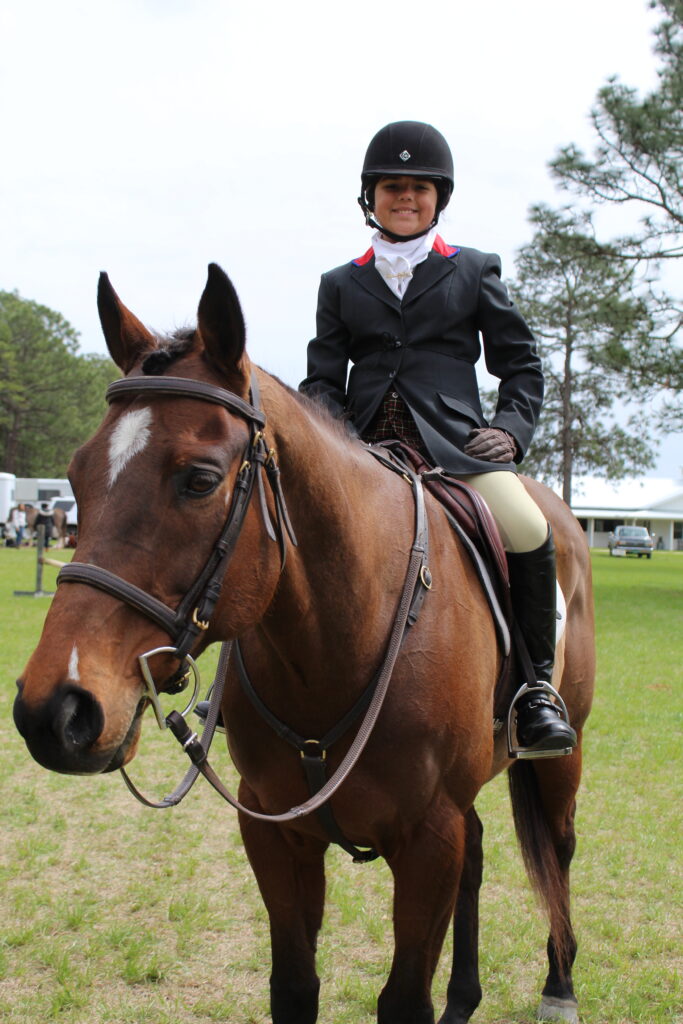 What is your favorite way to prep for an HM certification?
I like to prepare with members of my club.
If you could try out any other discipline or activity, what would it be and why?
Driving
Favorite Pony Club memory:
Horse and Hound Camp, a full week of summer camp learning from trainers of all different disciplines each day, including last Olympians.
What makes you #PonyClubProud?
I'm proud to be part of an organization that supports my passion abs helps me grow not only as a ride but also as horsewoman.
Is there anything else you would like to tell us?
I also love surfing and soccer!
Would you like to be featured in a Member Spotlight?
Please complete this form for consideration to be featured in our Member Spotlight.
We will contact you for additional follow up if selected.