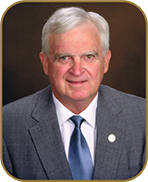 Founders Awards Presented at the 2018 Equine Symposium and Convention Hosted by USPC


During the 2018 USPC Equine Symposium and Convention held January 24-28 in Louisville, Kentucky, four individuals were awarded the Founders' Award, an honor reserved for Pony Club's most worthy volunteers. This prestigious award is made each year to those who have made a significant contribution to Pony Club at the Local or Regional and National Levels over a period of 20 years or more. The recipients of the Founders Awards for 2018 are:Tom Adams, Kimberly Cranford, Cathy Frederickson, and Anne H. Husted.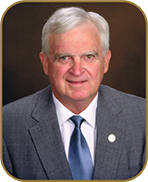 Tom Adams. Tom began Pony Club as a parent in 1990, becoming a Jt-DC of the Tennessee Valley Pony Club in 1992 and DC in 1993 and 1994. From 1994 through 1997 he again served as Jt-DC of the club.
In 1998, Tom became VRS of the Midsouth Region, becoming RS in 1999. Tom served as RS until 2001 when he again served as VRS until 2003.
Tom joined the Board of Governors in 2004 and served on Finance and Regional Administration Committees. He served as Vice President of Regional Administration from 2005 through 2006, and First Vice President serving as the Audit Chair.
While serving as VPRA Tom was asked by the then President Margo Leithead to serve as the Chair of the initial Ad Hoc Centers Committee, which culminated in the beginning of the Pony Club Riding Center program.
From 2009 to 2011 Tom assumed the role of President. During his tenure, and in preparation for the World Equestrian Games in 2010, Pony Club was re-branded with a new color scheme, logos, and themes.
Also during his tenure, two members of the National Youth Board were made a part of the Board of Governors, where, as a result of a request of the National Youth Board and National Youth Congress, our Mission Statement was revised to what we know today.
In 2014, Tom returned to act as the Interim Executive Director for about 10 months while a search ensued for our present Executive Director.
Tom continues to participate in the current USPC Leadership Training Presentations.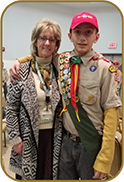 Kimberly Cranford. Kim joined the St. Margaret's Pony Club at the age of 16. Her best friend rode and had a spare pony.  As her friend lost interest in horses, Kim continued to handle the barn chores and ride the horses.  Her parents finally broke down and bought her a $400 horse named Bolo Bar who she rode and attained her B on.  Kim was one of the first Pony Club members to obtain her C-3 and she did that one week prior to testing for and gaining her B.  Bolo Bar lived to be 42 under Kim's care and love.  Kim put herself through college using her horse job and attended college while running the farm with the help of her parents (Betty and Mickey Skipper) as well as many of her riding students.  
Kim credits her current job as the Director of Quality; working in the aerospace industry with her Pony Club start.  Knowing and working with the UPSC standards kick started her career in aerospace standards and auditing.
Kim has held many positions in USPC, and is the current DC of Annapolis Pony Club. She has been an RS, VRS, DC, Jt-DC, HM chair, Polocrosse chair, National Examiner, Rally Organizer, and a Chief HM judge for many years. 
Outside of Pony Club, Kim's son Matthew, D-2 of the Annapolis Pony Club, is well on his way to Eagle Scout and they enjoy ice hockey, cruises, and camping.  They have 3 dogs, a horse and a pony which keep them busy.  Kim spends a great deal of time with her Annapolis Pony Club members and trail riding her Thoroughbred.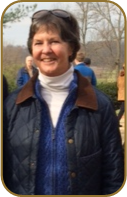 Cathy Frederickson. Cathy's competitive experiences encompass CT/Eventing through Advanced level and dressage through 3rd Level. While living in England, she was able to study with Col. Wm. Froud and take the BHS Instructor's exam, as well as doing a little competing.
Cathy now trains and teaches professionally in Virginia, based at Millwood Farm, specializing in educating horses and riders. She competes young horses and foxhunts regularly, and coaches aspiring competitors. Her favorite thing about being an NE is the travel and she especially appreciates and enjoys the dedication and enthusiasm of the upper level candidates as she watches them progress through the levels. Cathy's son, Sam, an H-B graduate, is a US Marine.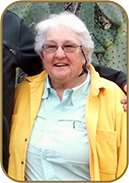 Anne H. Husted. Anne grew up in Cincinnati, OH, where her family had horses and fox hunted. She was an active member of Miami Valley Pony Club in the early '60s, then went away to school and was out of the horse world for several years. She bought her first horse while in college at Colorado State University and except for two days several years ago, she has owned horses ever since.
Anne's real joy in the horse world was to buy nice inexpensive horses and ride them for a year or so, then sell them to people who needed and appreciated a safe, sound, and obedient horse. She rides both Western and English as well as drives. Her favorite activity horseback has been riding at and judging foxhound field trials, which is a little known sport carried out in rural areas around much of the Southeastern US. She competed in Eventing as early as 1970 in Ohio.
The last 30 years of Anne's life have been occupied with volunteering at numerous Horse Trials, Dressage Shows, and Pony Club Rallies. She has been co-organizer of combined training events through training level, organizer of PC Rallies, and has been involved with the Show Jumping committee for Pony Club National Championships since 1989 as secretary, co-organizer, and hospitality, as well as serving on the SJ committee.