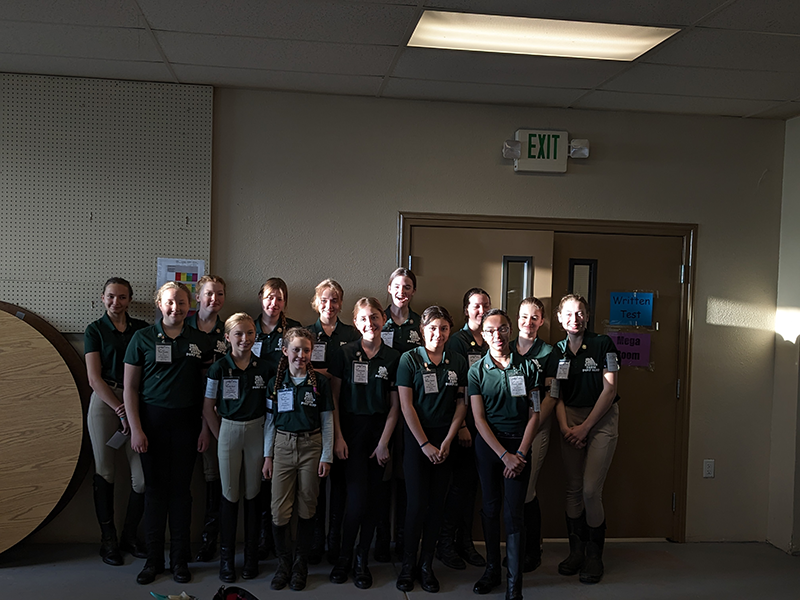 Center Highlight: Kaizen Farm Pony Club Riding Center
With questions answered by Lisa Murphy, 2024 Center Administrator (CA) of Kaizen Farm Pony Club Riding Center
What region is Kaizen Farm Pony Club Riding Center in?
Intermountain
When was your center formed?
2022 — We started with just instructors and adult members. Then, in 2023, we opened it up to our riders with at least one year of riding experience.
How many members are currently in your center?
21 members
Does your center host any events throughout the year?
We hosted an onsite club-only rally in July. The riders were held to the same standards as a typical Eventing rally. This allowed all of our club members to participate instead of limiting it to only the riders who lease or own a horse! We learned so much and are now prepared to attend an off-site rally next year!
What disciplines do your members participate in?
Horse Management, Dressage, Show Jumping, and Eventing
Do you have any favorite center traditions?
We love having a potluck dinner at our Pony Club meetings and eating together! The annual Christmas party is our favorite event!
What are some fun activities your center likes to do?
Our Spring Trail Challenge, Fall Dressage & Show Jumping Combined Show, Fall Games Show, and annual Christmas party! We also like to go on trail rides at the Hubbard Reservoir and overnight camping with our horses in Idaho City!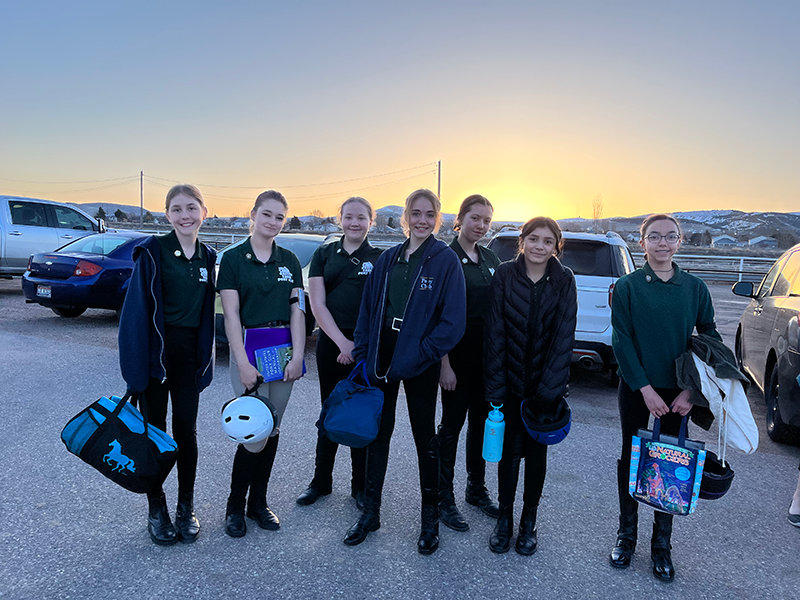 Do you have a story about your center you'd like to share?
Our center is unique because we allow students who don't have their own horses to use school horses for all of our mounted meetings and our Eventing rally this year. The instructors at Kaizen see tremendous value in teaching our students the Pony Club way. By allowing these students to join our club, more Kaizen riders have progressed exponentially this year!
What achievements from your center would you like to highlight?
2023 Quiz Rally: We took 14 participants to the Intermountain Regional Quiz Rally in Pocatello, Idaho this year! We are so proud of how well we all did, especially since it was our first year and we didn't know what to expect!
2023 Eventing Rally at Kaizen Farm: We are very proud of our club for putting on an at-home Eventing rally! We learned and participated at our home farm but followed all of the Pony Club Standards for a rally. We worked hard and learned many lessons, and we look forward to participating in our regional rally next year!
What is your center's website?
www.kaizen-farm.com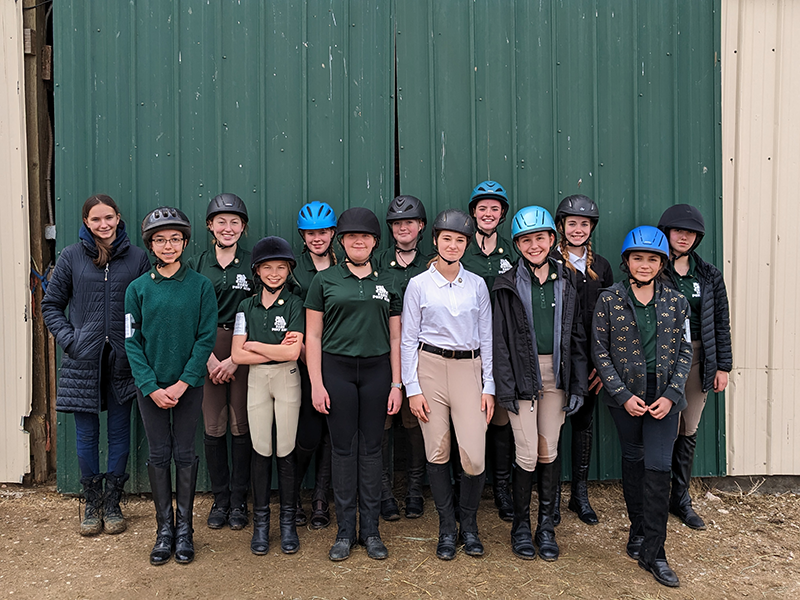 Want to be featured in a future Club/Center Highlight? Fill out the form here.