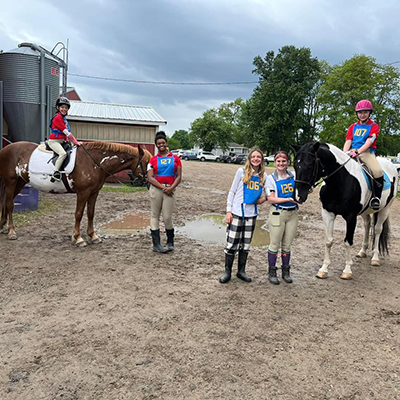 Club Highlight: East Aurora-Lake Erie Pony Club
With questions answered by Lori Gmerek, District Commissioner (DC)
When was your club/center formed?
We are celebrating our 50th anniversary this year!
How many members are currently in your club/center?
14
Does your club/center host any events throughout the year?
Show Jumping rally, D club
What disciplines do your members participate in?
Dressage, Show Jumping, Eventing. We also dabble in Tetrathlon, Mounted Games, and Polocrosse.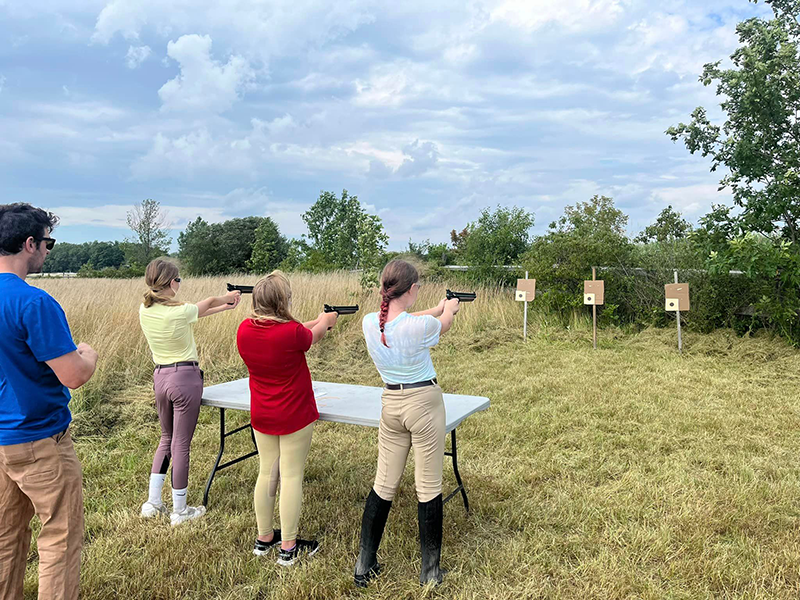 Do you have any favorite club/center traditions?
We hold an "Event Cup" with a dressage test, show jumping in a field, and optimum time around the track. The winners' names are placed on a trophy that is passed around every year.
What are some fun activities your club/center likes to do?
We had a farrier lab where the teens could remove horseshoes, a mother/daughter trail ride, a Vaulting clinic and a Foxhunting clinic with a tour of hound kennels, Mounted Games day, a Polocrosse clinic, and roller skating night.
Do you have a story about your club/center you'd like to share?
We traveled a few hours away and had a mother/daughter trail ride at Painted Bar Stables. One of the moms is deathly afraid of horses but was able to conquer her fear and ride, with only a few tears. Her teenage daughter thought it was awesome! During this same trip, the teens received a farrier lesson. Each teen was able to remove one shoe. They have a huge new respect for farriers! We later had lunch with views of Seneca Lake and had a team sleepover at a hotel. Great memories!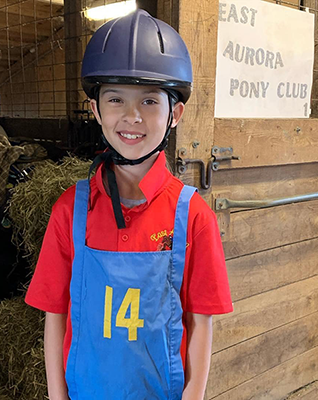 What achievements from your club/center would you like to highlight?
Members of our club were on the modified dressage team at Championships 2021 and won! We also made new friendships with other riders from our region that week!
Do you have any advice for other clubs/centers?
This year we started Junior Pony Club with the badge program. It has been a huge hit!
How do you best communicate with your members?
We utilize team Snapchat, email, Facebook, and Remind.
What region is your club/center in?
Western New York
What is your club/center's website?
We have a Facebook page, East Aurora Pony Club.
Want to be featured in a future Club/Center Highlight? Fill out the form here.