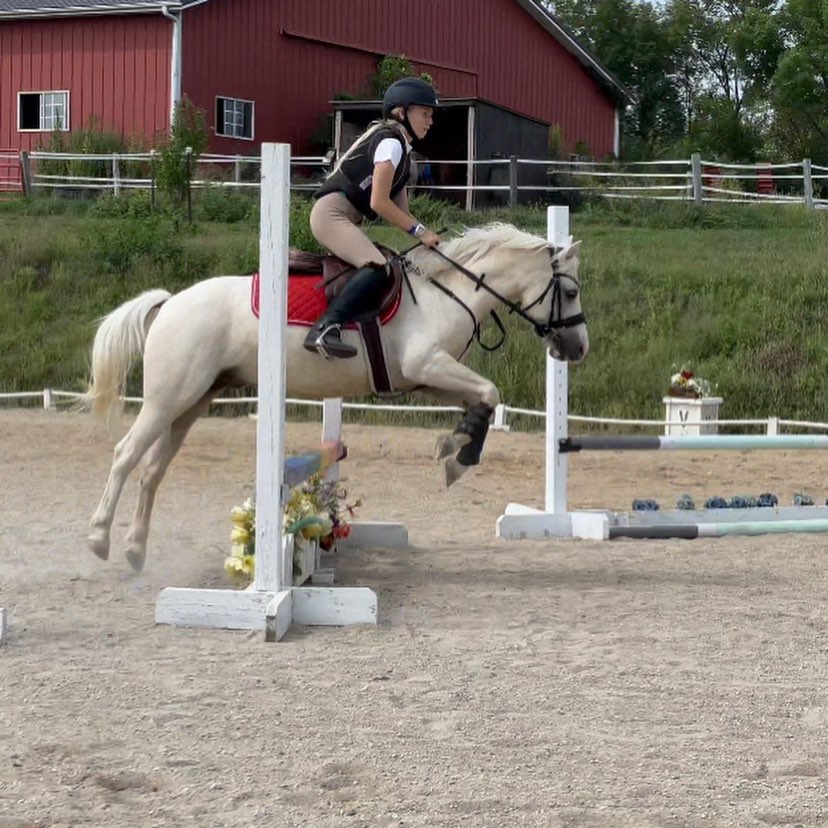 Member Spotlight: Hana H.
Age: 12
Club/Region: Timber Ridge Pony Club
Current certification (and/or certification currently working on): D-3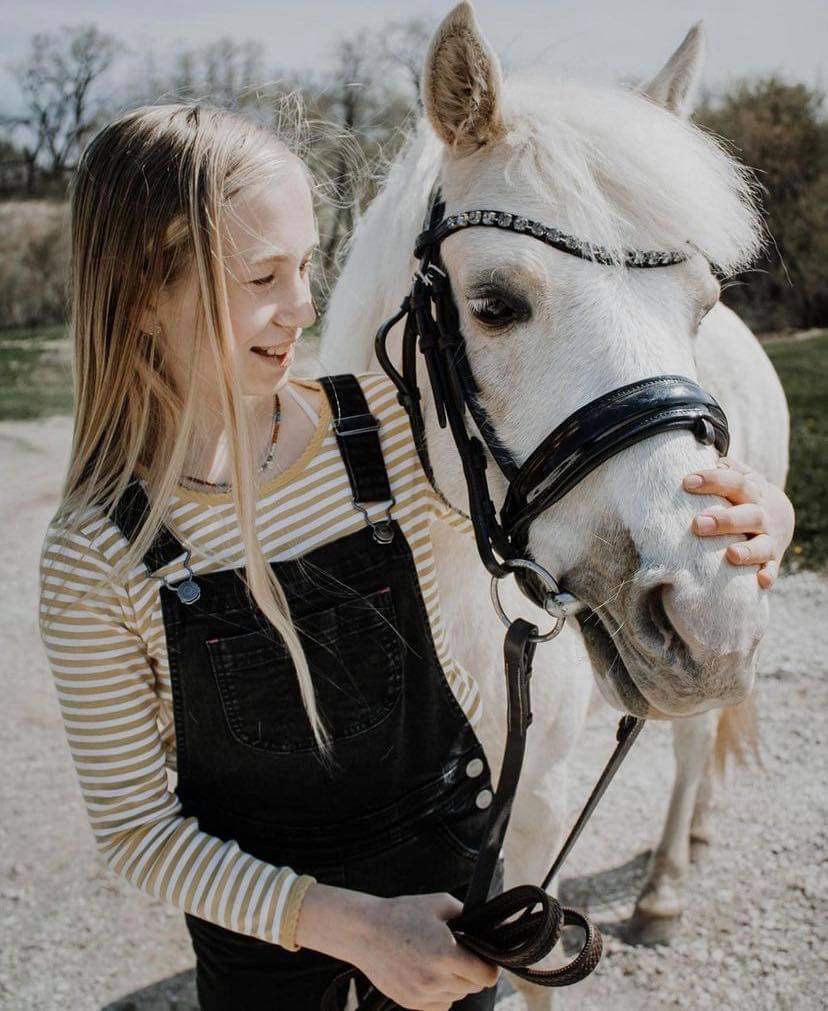 What disciplines and/or activities are you involved in? Eventing
Tell us about your current mount(s) and what you do with them:
My current mount is named Patrick. He is a very sweet and naughty 13.2-hand Welsh Pony. We are mostly working on Eventing but like to try a variety of things!
Tell us about your goals (with Pony Club, with riding, life):
I have a lot of role models in Pony Club who help me achieve my goals, which include to complete my A, to teach younger people about the importance of Pony Club, and to share my knowledge with the world!
What is your favorite thing about Pony Club?
My favorite thing about Pony Club would have to be the people in it. They are so welcoming, and they really care about me and all people in general. They want to share their knowledge to help educate more and more people.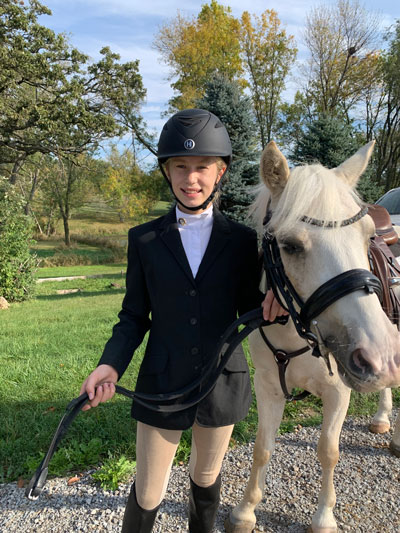 What is one thing you would tell younger members who are first joining Pony Club?
It's OK to make mistakes. When I was younger, I was so worried that if I made a mistake, everyone would think differently of me, but that was obviously not the case. I have made lots of mistakes over the years, and I have learned that the more mistakes you make, the more knowledge people teach you, and the smarter you become.
What is your favorite way to prep for a Horse Management (HM) certification?
I like to listen to my favorite songs or talk to my friends to get my mind off it being a certification. Then I act like it is just an HM lesson with my trainer, and hopefully my calm approach will make the situation a little less stressful.
If you could try out any other discipline or activity, what would it be and why?
It would probably be Games. I really enjoyed doing the last Games clinic I went to, and I also enjoy watching Games. It's just so interesting to see how much hard work each discipline puts into their style of riding.
Favorite Pony Club memory:
My favorite Pony Club memory would have to be when I went to my first rally. I stayed with one of my good friends from Pony Club and her parents. I was Stable Manager. I remember watching all of my teammates happy and smiling after dressage. I also remember all of the hard work rallies take! I had to get up at 5 a.m. each day and then do our morning checks. I remember at the end of the day we left at 7 p.m. after doing night checks. This was so fun for me to be a part of, and I will never forget it!
What makes you #PonyClubProud?
Like I said before, how nice and full of knowledge all of the people are. I have learned so much from being a part of this community.
Is there anything else you would like to tell everyone?
I love Pony Club—all the people and horses in it!
This Pony Club Member Spotlight on Hana H. was originally published in the Summer 2022 issue of Discover USPC magazine. Read more content from that issue.
Want to be featured in a future Membership Spotlight? Fill out the form here.