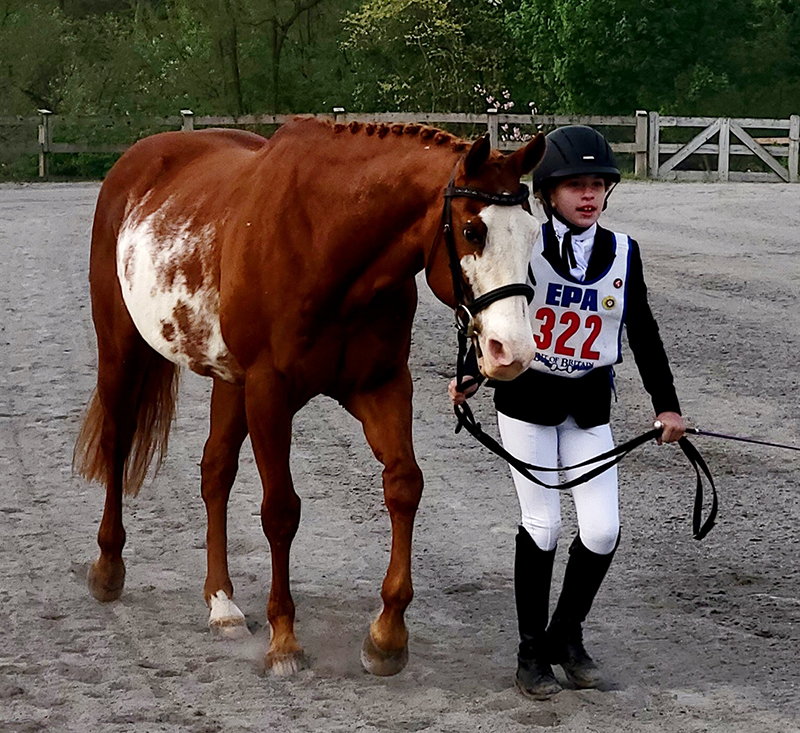 Member Spotlight: Taryn Lesoine
Age: 10
Club/Region: Pleasant Ridge Farm Pony Club Riding Center/Eastern Pennsylvania Region
Years in Pony Club: 3
Current certification (and/or certification currently working on): D-3 HM, D-3 EV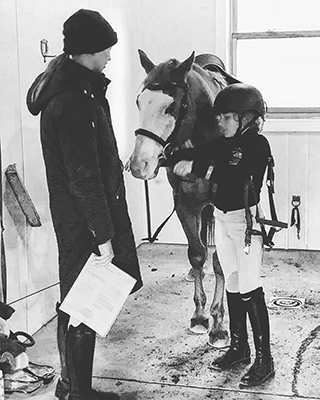 What disciplines and/or activities are you involved in?
Eventing, Dressage, and Quiz
Tell us about your current mount(s) and what you do with them:
My pony is Aghy (Mr. Pumpkin Pie). He is my first horse, and I have had him for two years. He is a chestnut Quarter Horse/Paint Horse-cross. He LOVES being outside and especially loves cross-country.
Tell us about your goals (with Pony Club, with riding, life):
I want to be a professional horse trainer. I want to get as far as possible with Pony Club and use what I learn when I have my own business.
What is your favorite thing about Pony Club?
I love riding and doing rallies with my friends.
What is one thing you would tell younger members first joining Pony Club?
Have fun, but you need to understand you will work hard. Pony Club isn't about just showing up. You need to be able to be a person who also works well on a team.
What is your favorite way to prep for a Horse Management certification?
I like using review games to study.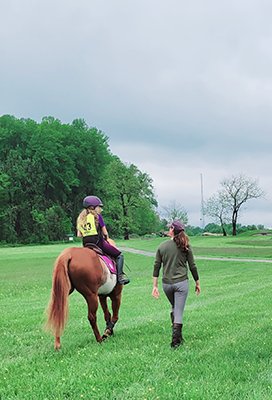 If you could try out any other discipline or activity, what would it be and why?
Show Jumping…because it is the closest to cross-country.
Favorite Pony Club memory:
Getting first place at EPA Quiz Rally!
What makes you #PonyClubProud?
I have been learning a lot, and I love to help others learn, too.
Is there anything else you would like to tell us?
I love Pony Club!
Want to be featured in a future Membership Spotlight? Fill out the form here.