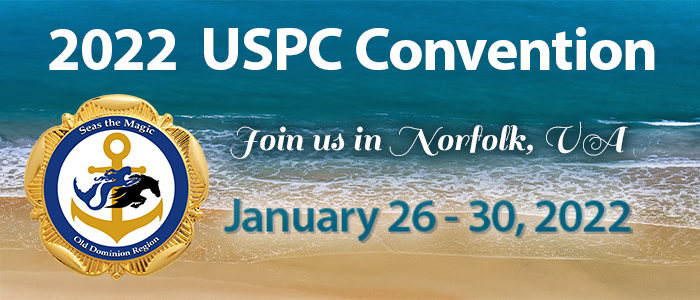 Inside Guide to the USPC Convention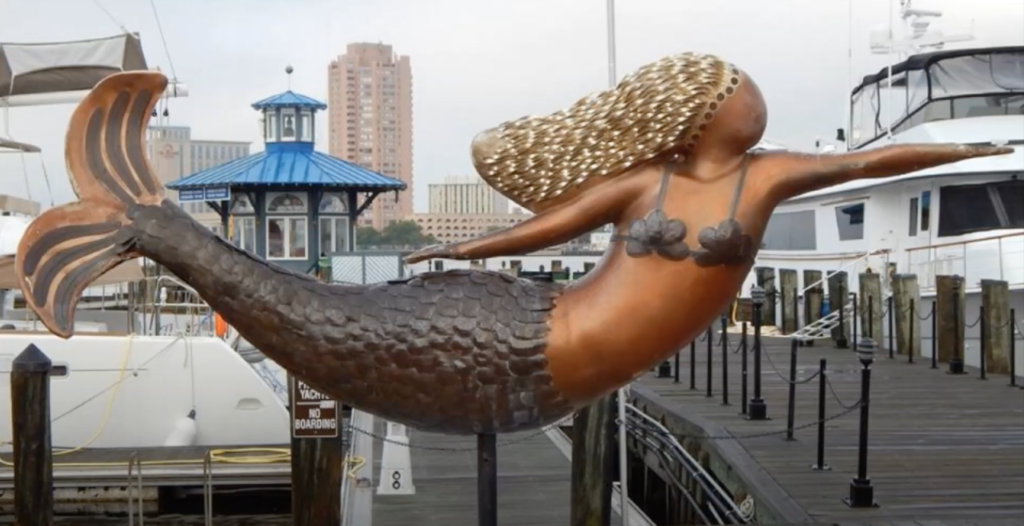 Whether you've been to a Pony Club convention before or it's your first time, it helps to be prepared and have a plan so that you can make the most of the event. Here's what you need to know about attending the 2022 USPC Convention in January so you can Seas the Magic in Norfolk, Virginia with Pony Club and the Old Dominion Region.

Advance Planning
Check the schedule online to start planning your convention experience with all the meetings and workshops you want to attend.
A few of the events, such as the Saturday night banquet, require an additional ticket that must be reserved in advance. These aren't sold on-site, so be sure to purchase them before the deadline, which is January 5 at noon ET. Forgot to buy a ticket when you registered? Don't worry—tickets can be added on to an existing registration at any time before the deadline.
While you are in the city of mermaids, as Norfolk, Virginia is known, check out all there is to see and do and enjoy a little tourism. Find trip planning tips on the Pony Club Blog, and visitnorfolk.com.
Tips for Travelers
To ensure smooth sailing in the city of mermaids, here are a few details to note.
You can travel to Norfolk by plane, train, car or even by boat! Find your preferred way to arrive in style at https://www.visitnorfolk.com/plan-your-trip/transportation/
A parking discount is offered in the the Main Street Parking garage, which connects to the hotel on the third floor where you'll check in for the USPC Convention. The hotel has two different parking structures, so make sure you park in the correct one to receive the discounted rate.
For those flying in, there is no airport shuttle service, so you will need to be prepared to arrange your own transportation to the hotel through a rideshare service, taxi or other means. Find several options here, https://www.norfolkairport.com/ground-transportation/
Complimentary WiFi is included with guest rooms for USPC attendees, as well as in all the meeting rooms. For guest room WiFi, select guest when accessing the internet. In the event space you'll use the WiFi code provided when you check in at the 2022 USPC Convention registration on the third floor.
Event Schedule Overview
Thursday, Jan. 27 – Leadership Meetings
On the first full day of the convention, Pony Club leaders gather for essential meetings, training, and networking.
The morning includes a National Examiner Meet & Greet, Activities Council Meeting, and a Regional Supervisor/District Commissioner/Center Administrator Meetings. Throughout the day, regional leaders will attend various sessions for job skills training, brainstorming, and problem-solving for the benefit of Pony Club's membership. Afternoon sessions include an Activities Committee Meeting and Chief Horse Management Judge/Horse Management Organizer Meeting & Training.
In the evening, USPC leaders can socialize over casual food and drinks at the RS/DC/CA appreciation reception. Plan to grab a ticket ahead of time to enjoy this come-as-you-are, on-site gathering to wrap up a productive day.
Friday, Jan. 28 – Professional Development + Educational Workshops Begin
Friday will feature a full day of professional development for all USPC leadership. Regional and local leadership, national examiners, chief horse management judges, horse management organizers, regional instruction coordinators, rally organizers, national committee members, and members of the Championships organizing committee are all invited to participate in this special one-day training program, included in the All-Access Convention Registration price. This training is only available live, both in person and via live stream, so you won't want to miss it!
On Friday afternoon, the fun begins with educational workshops, kicking off a weekend of fun and interactive learning for all, continuing through Saturday and Sunday.
Weekend Highlights
Throughout the weekend, plan to shop the trade fair booths and pick up all of your must-haves from Shop Pony Club. While you're there, be sure to browse and bid on your favorite silent auction items before the Saturday night banquet. Also, make time to check out the Anatomy Lab. Presented by Banixx Horse & Pet Care with support from Blue Ridge Equine Clinic and Old Dominion Equine Associates, the Anatomy Lab is open to all attendees and virtual sessions will also be available.

All attendees are invited to the Saturday morning Meeting of the Corporation, including a complimentary continental breakfast. The USPC Meeting of the Corporation is when the business of the organization will be conducted, along with the presentation of many awards. Then enjoy the rest of the day getting your fill of more than 60 educational sessions. Don't forget to sign up for the evening event, the Saturday night banquet, where you can celebrate with Pony Club friends and family, and dance the night away.
Educational workshops continue Sunday morning, and there will also be a meeting for the Regional Instruction Coordinators. Then it's time to say our good-byes … until we see you in St. Louis for the 2023 USPC Convention!
Online Access
This year's event offers the best of both worlds. In addition to attending workshops in person at the 2022 USPC Convention, you can also access select workshops on demand. A virtual convention registration offers access to select live streaming and on-demand content. While not all sessions are available via live streaming or on demand, coverage will be planned to include key meetings and the most popular workshop topics. All attendees will have access to recorded and on-demand sessions for six months after the event.