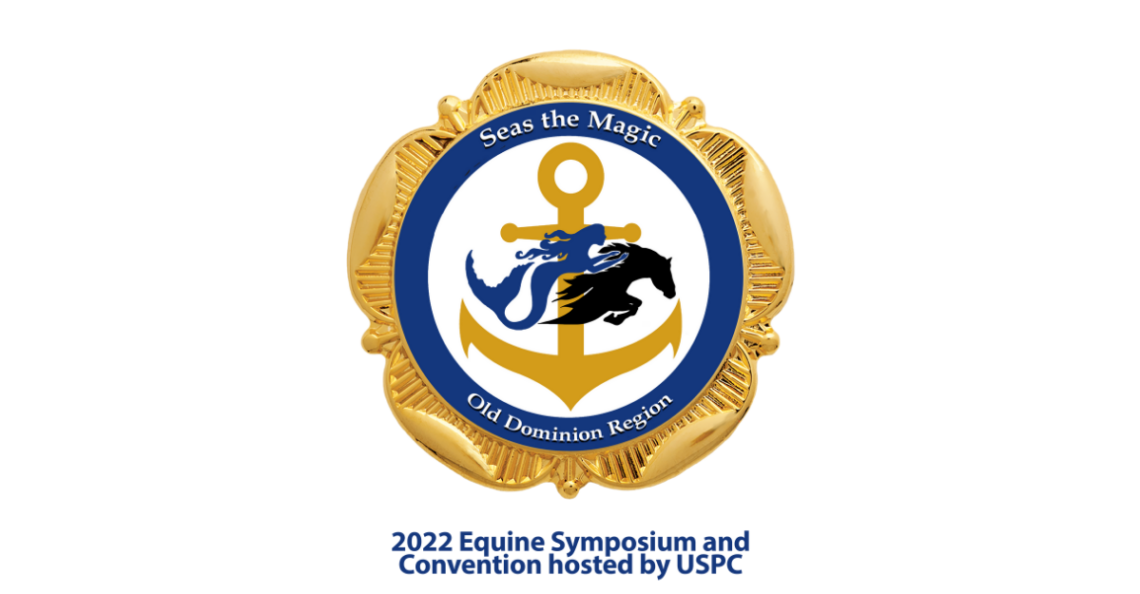 "Seas the Magic" with Pony Club in Norfolk, Virginia
Pony Club members, leaders, volunteers, and their families are excited to gather in Norfolk, Virginia, for the 2022 Equine Symposium & Convention hosted by USPC and the Old Dominion region. There's a lot to look forward to—save the date for January 26 – 30, 2022 and start planning your trip today.
About the Event
Each year the Equine Symposium & Convention brings together 600+ Pony Club members, leaders, volunteers, and families from across the country, plus a virtual audience, for a weekend filled with workshops, educational activities, and leadership training. More than 30 workshops are planned, in addition to the popular Anatomy Lab sponsored by Banixx, with support from Blue Ridge Equine Clinic and Old Dominion Equine Associates; the Research Project Fair sponsored by Grayson-Jockey Club Research Foundation; and the Pony Paddock supported by Kenzie and Cora Raniowski for the youngest attendees.
"Education and connection with horse lovers and equine experts from across the country is what the Equine Symposium & Convention is all about. We invite everyone to come learn, enjoy and 'Seas the Magic' with us," said USPC Activities & Events Director Erin Woodall.
Welcome to Norfolk
The 2022 Equine Symposium & Convention will be held at the Norfolk Waterside Marriott, located in the heart of charming downtown Norfolk with waterfront views. Enjoy the safe, walkable downtown filled with plenty of options for dining, shopping, entertainment and tourism.
Norfolk is one of the East Coast's largest port cities, situated where the Chesapeake Bay meets the Atlantic Ocean. It is well known as a Navy town and is home to the world's largest naval station.
Do you believe in mermaids? Norfolk is famous for them, and you'll spot the city's iconic mermaid sculptures everywhere! In seafaring lore, mermaids are said to provide protection to sailors. Plenty of waterfront attractions are available in Norfolk, and if you need to get your toes in the sand, Norfolk offers 7.5 miles of beach.
Here are just a few of the many attractions to consider in Norfolk. Check out https://www.visitnorfolk.com/ to learn more!
Nauticus Museum
Battleship USS Wisconsin
Naval Station Norfolk tour
Harbor cruises
Chrysler Museum of Art and Glass Studio
The MacArthur Memorial
Waterside Market
Virginia Zoo
Neon Arts District
Join us January 26-30, 2022, to connect with Pony Club members, leaders and friends from across the nation. Registration for the 2022 Equine Symposium & Convention opens October 1, 2021, and USPC group rates are available at the Marriott Norfolk Waterside, the host hotel for the event. For more information visit https://www.ponyclub.org/Events/AnnualMeeting/.