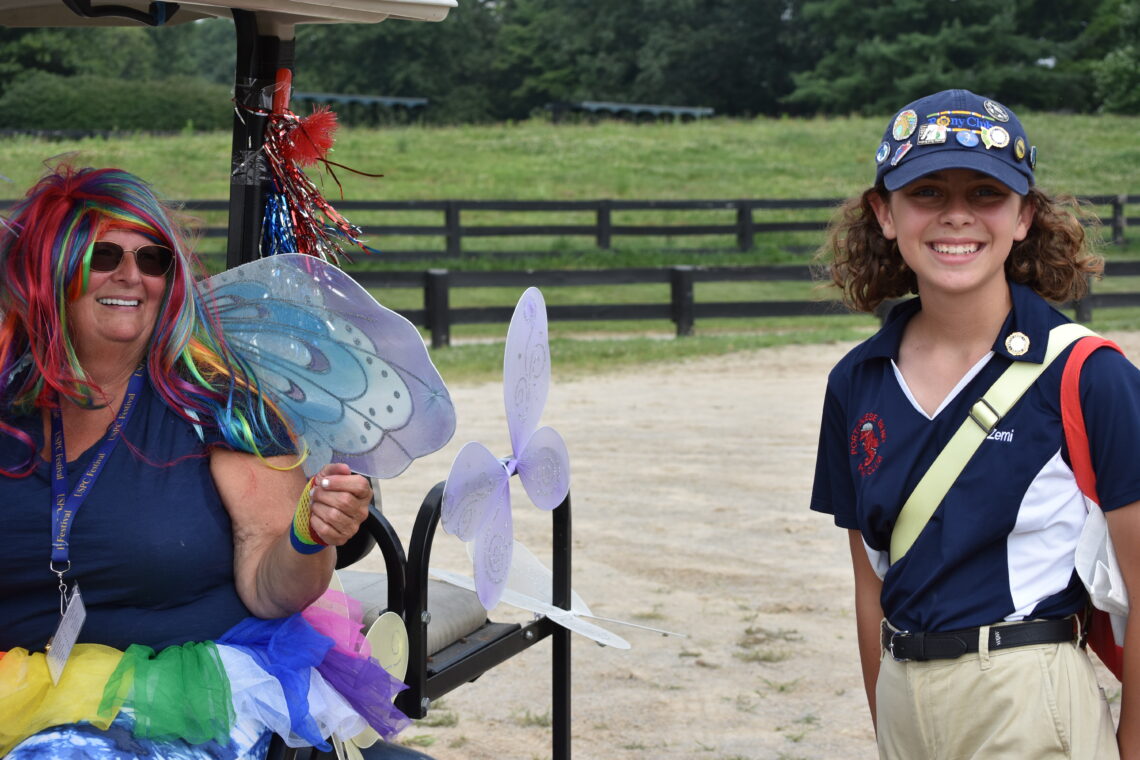 Recognizing Pony Club's Volunteers
Volunteers are the heart of Pony Club. They put in the hard work that makes it possible to deliver quality instruction, run rallies and special programs, raise funds, and provide essential support at every level. Their dedicated service to the organization ensures that Pony Club can continue to provide education and activities for Pony Club members.
Saying Thank You
Everyone plays an integral role in Pony Club, from parents and other family members to local club and center leaders, and all the way up to regional leadership, national committees, and serving on the Board of Governors. Alumni and others in the equestrian community also get involved in support of Pony Club's mission. All of these dedicated people give their time and talents to deliver the Pony Club program.
Pony Club depends on our volunteers—thousands of them! The best way to let volunteers know how valued they are is to say thank you often and show appreciation for their efforts.
For those longtime volunteers who have consistently gone above and beyond, USPC offers a few different options to acknowledge their service.
Special Volunteer Recognition
From certificates and pins to national recognition, clubs, centers, and regions can thank those special individuals who have made a significant contribution. At the national level, recognition is presented at the USPC Convention for outstanding service and dedication to the organization. For nomination forms and more information, click here.
Volunteer Recognition Award
This award is intended to be given at the local and regional level for those volunteers in a club, center, or region who have "gone above and beyond the call of duty." When a club, center, or region identifies a great volunteer, they can complete and present a frameable certificate signed by the USPC president.
Local Legend Award
Established in 2010, the Local Legend Award honors those individuals who have faithfully served their local club, center, and/or region for at least 20 years with a special pin.
Founders Award
This prestigious annual award recognizes Pony Club's most dedicated volunteers. Nominees must be living and have volunteered for USPC for a period of 20 years or more with the majority of the service at the national level, such as a member of a Pony Club National Committee or on the Board of Governors. In addition, the person should also have made significant contributions at the local and/or regional level. Nominations are due July 1 each year, and the award is presented during the Saturday night banquet at the USPC Convention.
View the past Founders Recipients.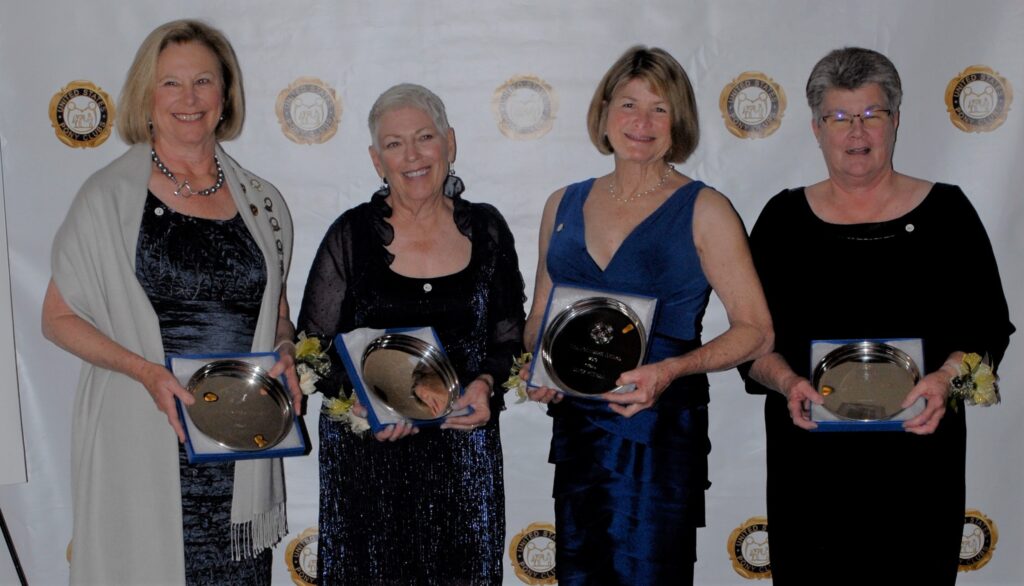 A Rewarding Experience
Volunteering drives every aspect of Pony Club's mission, and can be truly rewarding on both sides.
"I am grateful to have found Pony Club for my children, and as it turns out, for myself as well," shared 2020 USPC Founders Award recipient Lynn du Celliee Muller, noting the many friendships and deep connection to the Pony Club community she has enjoyed through her years in the organization.
Cindy Healy, who was also recognized with a USPC Founders Award in 2020, has volunteered with numerous youth and community organizations in the course of raising five children and cites Pony Club as the foremost in developing character, leadership, confidence and a sense of community. "It's been a privilege to give back to an organization that gives us so much. Pony Club is more than an organization; it's a family, and I love my Pony Club family."
Read more about volunteering in Pony Club on the blog: The Power of Pony Club Parents