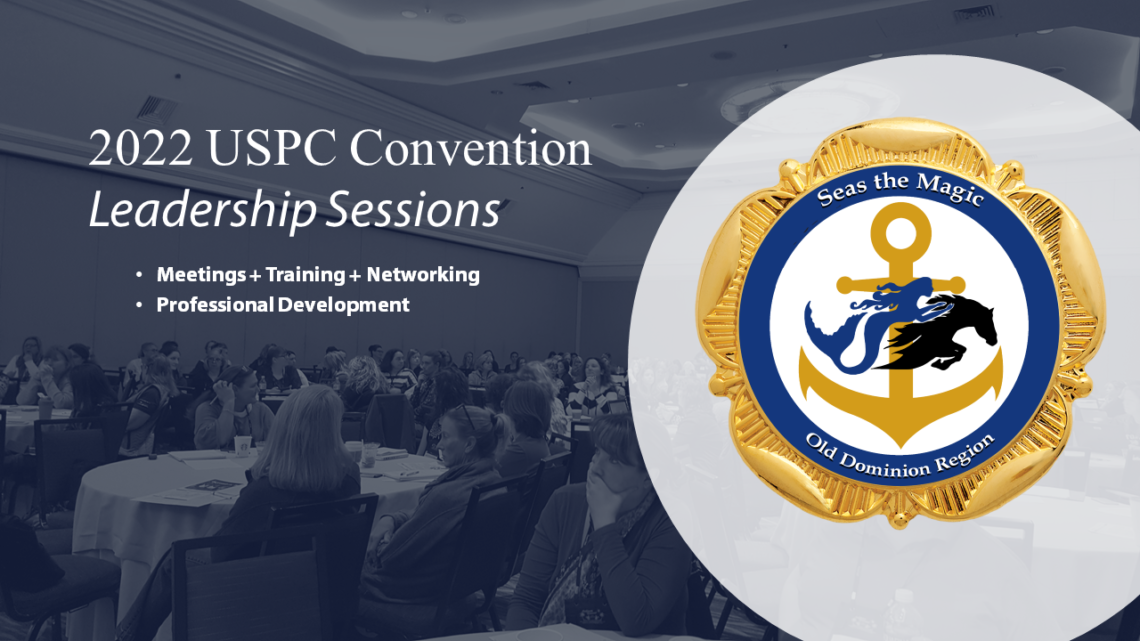 Leadership Meetings & Training at Convention
Get energized and inspired for the year ahead with leadership training offered at the 2022 USPC Convention in Norfolk, Virginia, to be held January 26-30.
The event hosts two days of leadership and training meetings January 27 and 28, including the new addition of a special professional development session.
"Pony Club's leaders are truly where it all begins for the organization," notes Karol Wilson, Director of Membership and Regional Administration."Their dedication and knowledge are what makes Pony Club run! This year, we are pleased to invest in our leadership with a skill-building seminar you won't want to miss."
Plan to join us at the convention for these training opportunities:
Thursday – Leadership Meetings
Kick off the convention with leadership meetings for regional supervisors, district commissioners, center administrators, national examiners, chief horse management judges, horse management organizers, activities council committee members, and more! In addition to job skills training and sharing many important announcements, leaders will be brainstorming, exchanging ideas, and problem-solving for the benefit of our membership.
For regional and local leadership, make sure to purchase a ticket to the RS/DC/CA appreciation reception by the Jan. 5 registration deadline to wrap up a productive day socializing with friends and networking with colleagues over food and drinks at a casual, come-as-you-are onsite evening reception for USPC leaders.
"We can learn so much when we connect with others in similar roles and benefit from our shared expertise," says Wilson. "Coming to the convention is a great way to get inspired and take new ideas home to make your clubs, centers, and regions better than ever."
Friday – Professional Development
Friday will feature a professional development session for all USPC leadership. Event organizers extend an invitation to regional and local leadership, national examiners, chief horse management judges, horse management organizers, regional instruction coordinators, rally organizers, national committee members, and members of the Championships organizing committee for this special one-day training program, included in the All-Access Convention Registration price. Don't miss out on this specialized session expertly tailored to meet the needs of USPC. You can expect to gain skills and insights to serve you in all aspects of life, including conflict management, effective communication, and how to handle difficult situations.
"Communication is one of the most powerful skills in life," says Wilson. "Our goal with these training sessions is to enhance the ability to innovate and problem-solve through creative cooperation. By working better together, we can improve the Pony Club experience for everyone."
This training session is only available live, both in person and via live stream. It will not be recorded, so make plans to be there for it.
For event details and registration, visit https://www.ponyclub.org/Events/AnnualMeeting/