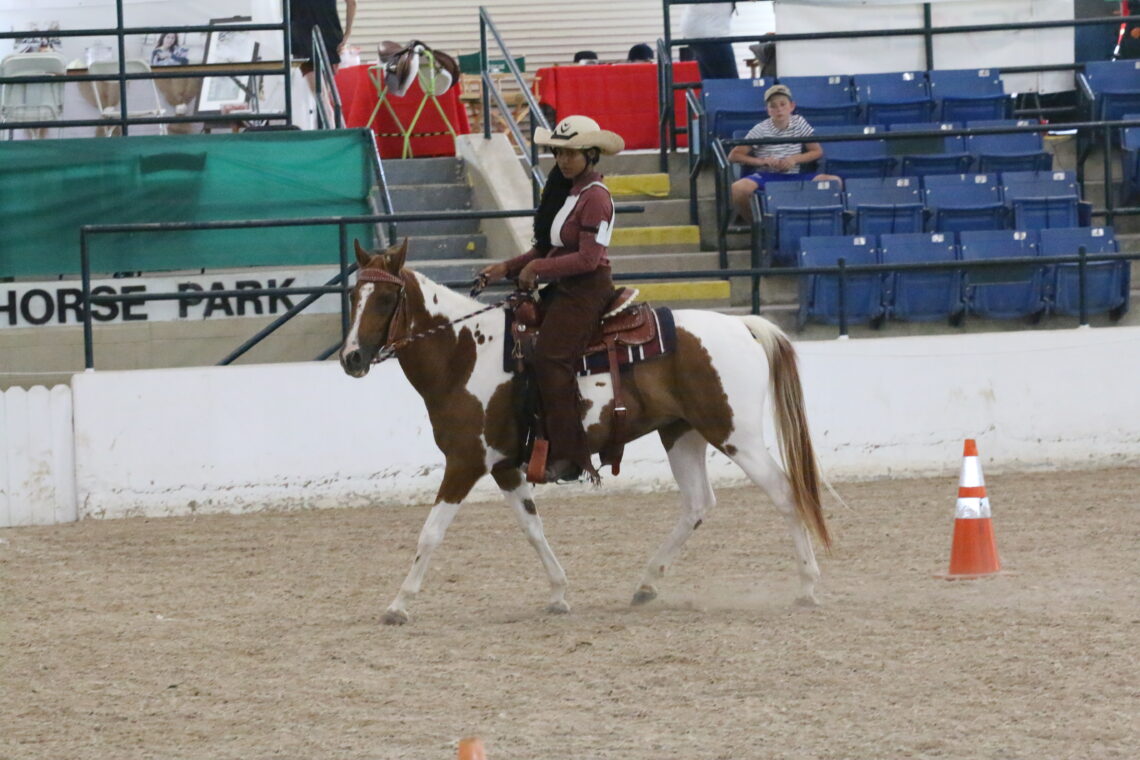 NYB: National Youth Board Member Spotlight: Emily H.
Hi There! My name is Emily H. I am a member of the Roanoke Valley Pony Club in the Old Dominion Region. I am a C-2 HM and C-1 Western, but I also have certifications in Dressage, Hunt Seat, and Eventing. I am currently working towards my HB and C-2 riding certifications. I am very active in my region. I compete in rallies (which are TONS of fun), volunteer at shows, and sit as Chair of my region's Regional Youth Council. 
Ever since joining Pony Club in January of 2017, I had dreamed of being an NYB member with hopes to further serve my Pony Club community. And my dream came true! I am currently in my first year serving as an NYB delegate and was elected as the Tech & Design Coordinator. As Tech & Design Coordinator, I manage the technology programs that the NYB uses and provide assistance whenever necessary and create design templates for the NYB to use in promotional content. I also sit on several committees such as the NYB Marketing Committee, NYB Pin Promise Committee, the Board of Governors (BOG) Discipline Education committee, the BOG Diversity, Equity, Inclusion, and Accessibility (DEIA) committee, and the Magazine Planning Group.
Aside from Pony Club, I am very active in the equestrian world due to my desire to pursue horses as a career. My sister and I started a business called Sisters Horsing Around. Sisters Horsing Around encompasses our YouTube channel, website, and social media accounts. It is a resource of horse information to help both non-equestrians and equestrians. We wanted, and still want, to share the horse experience and the equestrian lifestyle with others!
I own 3 horses, all of them are mares! Yep, you read that right. You can probably tell that I am a mare person. Their names are Amazing Grace, Promise, and High Hopes (Hope). Amazing Grace is my first horse and is my main riding horse. Together we have many Pony Club memories and do everything together. Promise is my little pony (pun intended). Both of us are exploring Driving and In-hand opportunities together. Hope is a wild Mustang that was untouched and untrained when I adopted her in August. I have been training and working with Hope with hopes of using her as a second riding horse. Even though Hope is currently too young to participate in Pony Club activities with me, I look forward to doing Pony Club together in the future.
Pony Club has meant a lot to me. I LOVE being a Pony Club member! I have learned so much over the years, have met so many great people, and have experienced so many incredible things in Pony Club that I just want to give back as much as I can. Being able to serve on the NYB has been absolutely AMAZING! The NYB has taught me so many things as well. I would encourage any youth member who wants to give back to Pony Club to become an NYB delegate. And in all honesty, if I could do my life over again, I would definitely become a Pony Club member again!
The National Youth Board (NYB) serves as a liaison between Pony Club's youth members and the Board of Governors by communicating the needs, ideas, and concerns of USPC youth. NYB members also work with the national office on projects related to marketing, leadership development, and service for the benefit of the organization and all Pony Club members. Delegates of the NYB are between 18 – 23 years of age, highly motivated and dedicated, and have strong leadership and communication skills. To learn more, log in and visit the National Youth Board page.