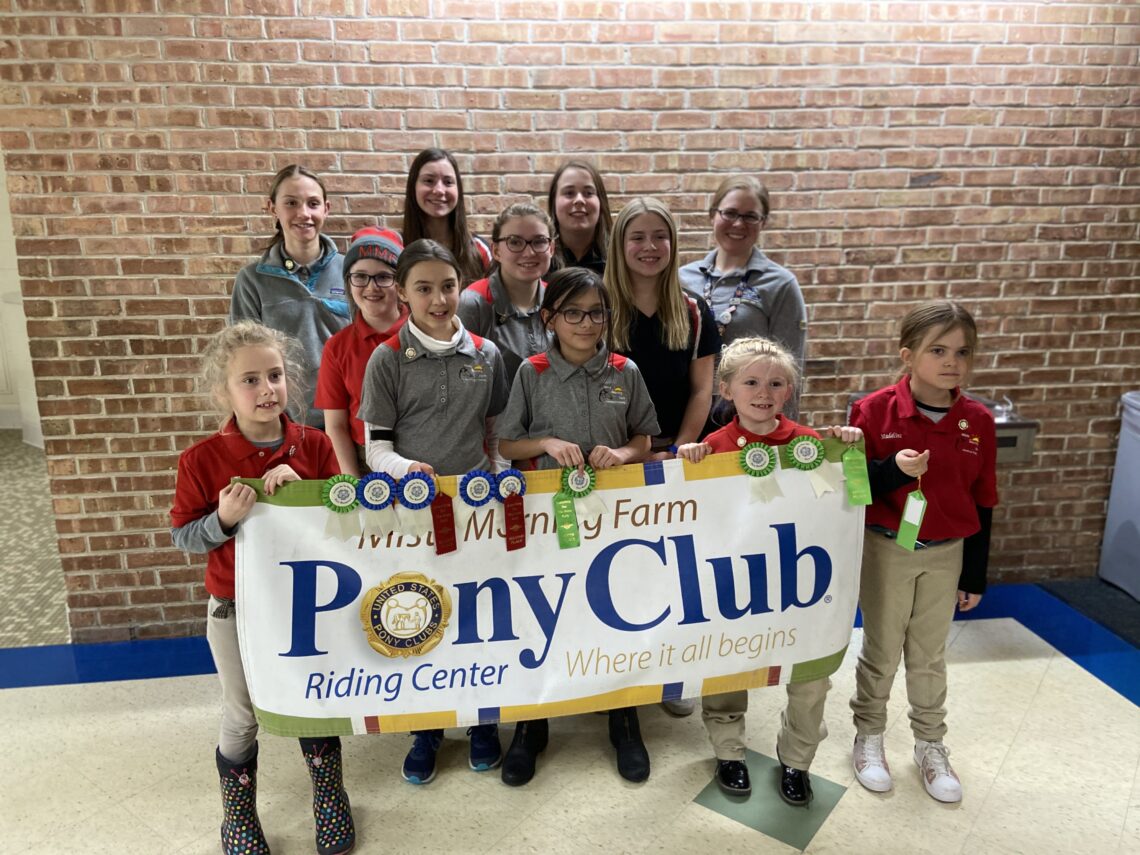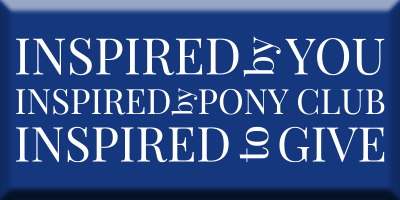 By Marian Wahlgren, USPC Development Director
We often talk about giving back in Pony Club, and that comes in many forms – through volunteerism, teaching younger members and service projects. It also includes financial support of the USPC Annual Fund.
The USPC Annual Fund is one important part of the entire funding picture for the Pony Club organization as a whole. As a 501(c)3 nonprofit, Pony Club relies on contributions from friends, graduates, members, clubs, centers, regions and sponsors to support the ongoing opportunities and educational resources that are available to everyone.
Pony Club is appreciative of all who donate to the Annual Fund. In 2020, 59% of our regions, 31% of our clubs and 14% of our riding centers donated to the Annual Fund. Meet a few of them here, and find out why they support the USPC Annual Fund.
The Northwest Region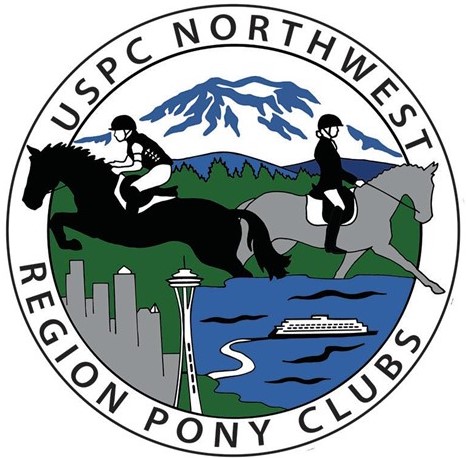 Who They Are: The Northwest Region encompasses the western part of Washington state, and currently has 26 clubs and two riding centers, and a total of 360 members.
Donor Stats: The Northwest Region has been a donor to the Annual Fund for 12 years.
Why They Give
Julie Mowbray, current Regional Supervisor (RS) of the Northwest Region said of their contributions, "The Northwest Region always budgets $1,000 per year for the Annual Fund. As a regional leader I understand that the cost of providing services such as an interactive website, upper-level programs, activities, educational resources and staff to administer these programs and answer our questions costs more than what we bring in with membership dues. Without fundraising efforts, many non-profits must either cut programs or increase dues to keep programs running. The Northwest Region is proud to be part of these efforts with our annual contribution."
Misty Morning Farm Pony Club Riding Center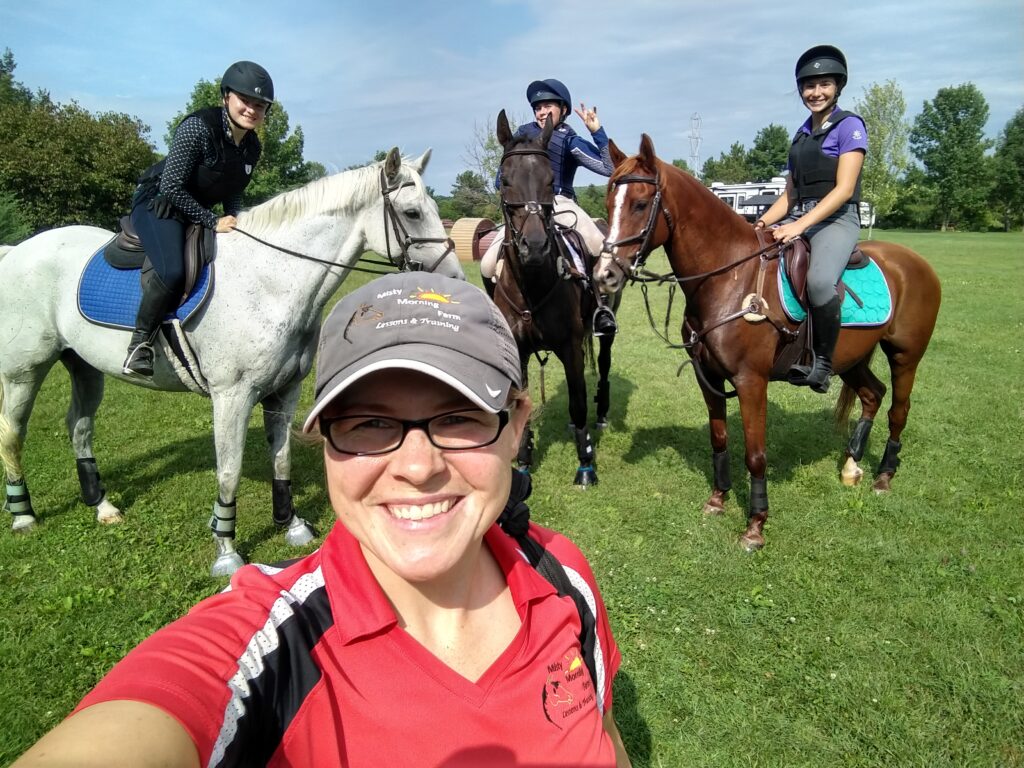 Who They Are: Misty Morning Farm Pony Club Riding Center (MMFPCRC) is located in the Lake Shore Region, and currently has 31 members.
Donor Stats: Founded in 2017, Misty Morning has been a donor to the Annual Fund for three years.
Why They Give
The center administrator for Misty Morning Farm Pony Club Riding Center is Marlie Nauta, a Pony Club graduate, Life Member and dedicated volunteer. Marlie has held many titles in USPC through her 20-plus year involvement and enjoys sharing the program with her students. Through her longtime involvement with USPC, Marlie understands how the organization works from the local, regional and national levels.
From regularly attending USPC's annual convention, Marlie was introduced to the Annual Fund, and the importance of financial giving to continue Pony Club programs. One presentation that had an impact on Marlie was an interactive display of the percentages of clubs, centers, and regions support the annual fund. It was not a large amount. That inspired Marlie to go home and encourage her members to support the Annual Fund.
An Annual Fund Success Story
Marlie found a great way to help educate her members about what the Annual Fund does while introducing them to the good feeling that comes from supporting an organization that is important to them. At one unmounted Misty Morning Farm Pony Club meeting a year, Annual Fund envelopes are handed out and members are asked to contribute what they can, from a $1 participation donation to the the price of a coffee, or more if they feel inspired. The envelopes are then collected and mailed together to the national office. The members who contribute to the Annual Fund have gotten thank you letters in the mail and appreciate being recognized for their donation. MMFPCRC is a large and active center, and Marlie makes sure to explain the value of the Annual Fund to everyone at meetings.
"USPC has so much to offer, but all good things cost money, and the Annual Fund helps ensure that all members get the best Pony Club experience at a lower membership cost," says Marlie. "I can't say enough good things about this organization! Misty Morning Farms is happy to be part of the fundraising efforts."
Marlie's message has made an impression on her members, who understand and appreciate all that the Annual Fund provides for them. That includes Misty Morning Farm Pony Club member Gibsen Kaye, who says, "I donated to the Annual Fund to give a little back for what Pony Club has given to me, and to make sure that the resources I had will still be available for the younger generation."
To make your donation to the USPC Annual Fund visit donate.ponyclub.org.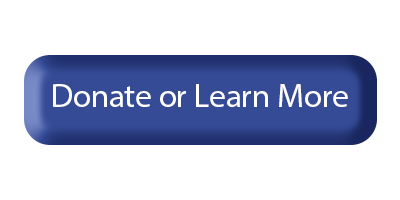 This article originally appeared in the Spring 2021 issue of Discover USPC magazine.
Read more on the blog about how the USPC Annual Fund works and what your donation supports: All About the USPC Annual Fund