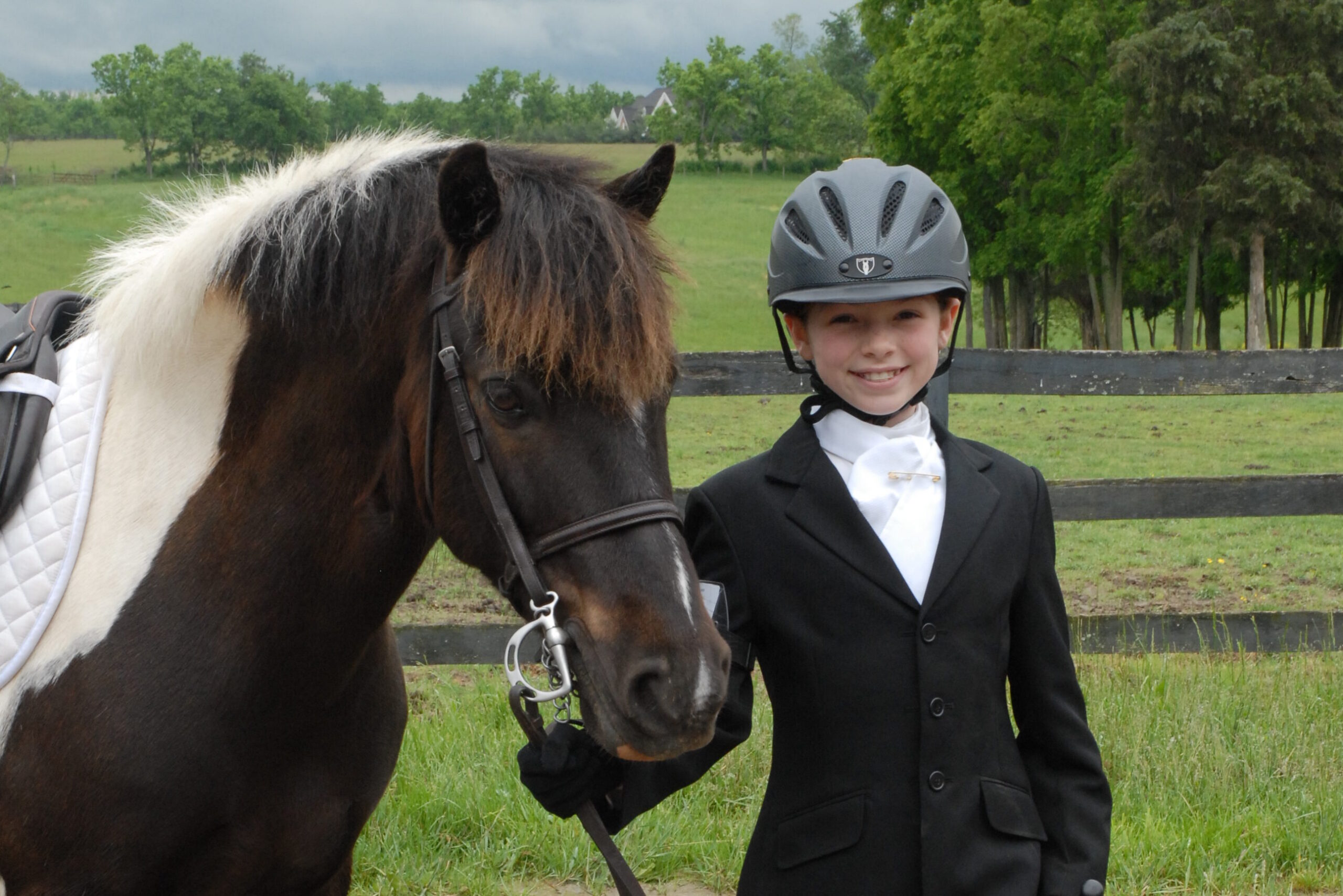 All About the USPC Annual Fund
When you join a local Pony Club or Center, you are not only joining that particular group—you are joining the United States Pony Clubs, Inc. as well. You immediately become a member of a much larger organization and a network of families, friends and volunteers from coast to coast. You have access to the best equine education available, and opportunities to learn, succeed and lead, developing skills that last a lifetime. The USPC Annual Fund is a big part of making that happen.
How the Annual Fund Works
The USPC Annual Fund is just one piece of the entire funding puzzle that keeps the organization running at all levels. Pony Club is similar to most educational institutions. Students who attend a private school, college or university pay tuition as well as fees to participate in special activities. Because tuition doesn't cover the real cost of what it takes to educate and maintain one student, the school runs continual fundraising efforts. These school fundraising and annual giving programs help close the gap between tuition and the real cost.
The same is true for Pony Club. What a member pays in dues to Pony Club only covers a portion of the entire cost to provide programming at all levels of the organization. That's where the Annual Fund comes in. The Annual Fund fills the gap between what membership dues cover and what it actually costs to provide services to a Pony Club member. In 2019 it cost Pony Club $365 to service one member for one year. Renewing membership dues were $145, which left a gap of $220 to support each member— a gap supported by the Annual Fund and other income sources.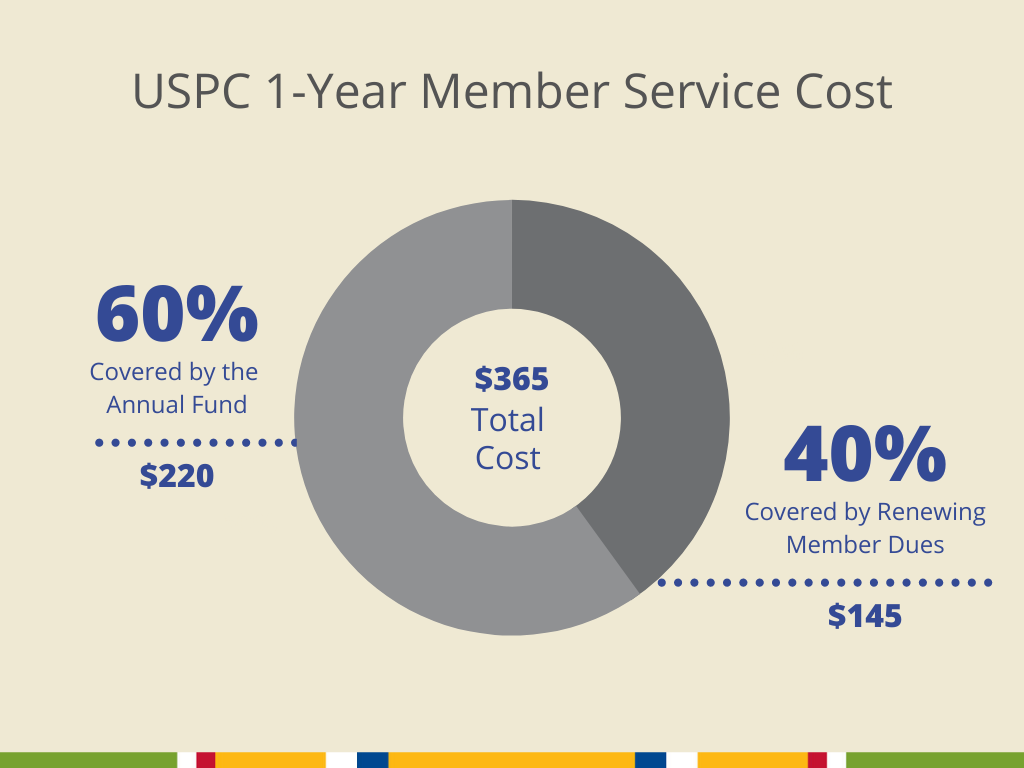 What the Annual Fund Provides
The following are just some of the many USPC programs and activities made possible in part through support from the Annual Fund and all of the generous donors to the organization. While the percentage of support varies for each, all are driven by national office staff and impact the overall Pony Club experience.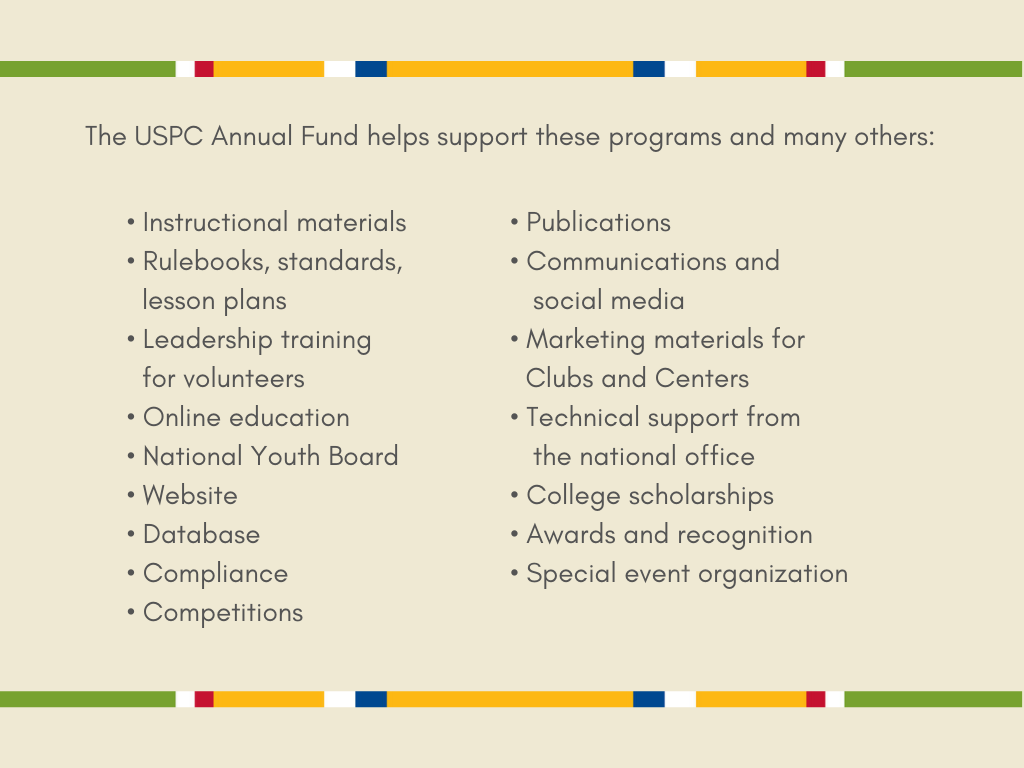 If you use and enjoy any of the resources listed above, you can thank the Annual Fund! The Annual Fund is vitally important to Pony Club. We encourage all members, families, volunteers and graduates to show support to the organization that has given them so much. Giving participation percentages are crucial to our ability to secure outside funding, too.
How to Donate
You can donate or learn more at www.ponyclub.org, click the DONATE button on the Home page. In addition, you can now make a donation when you renew your Pony Club membership online. Monthly recurring donations are also an easy way to increase your annual giving with little noticeable impact on your everyday budget.
The United States Pony Clubs, Inc. is recognized by the IRS as a 501(c)(3) organization and as such is eligible to receive tax-deductible contributions from donors as allowed by law to support the mission of the organization.