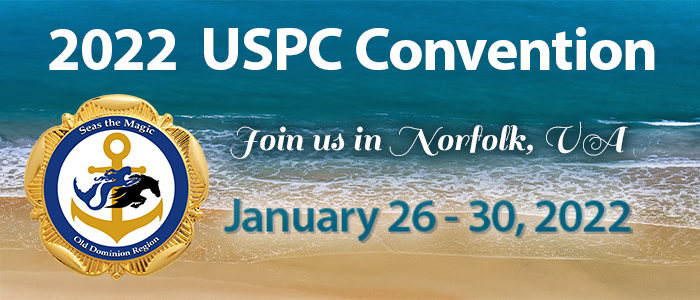 2022 USPC Convention Workshop Preview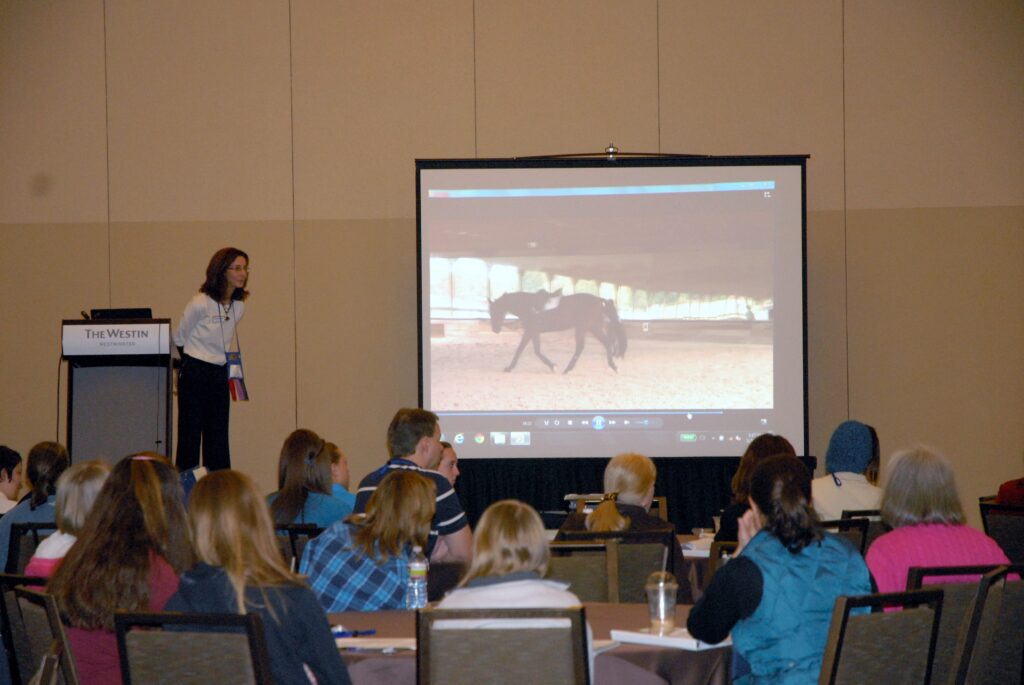 Educational workshops are a great reason to come to the annual USPC Convention. Every year offers a fresh mix of equine-related learning opportunities.
Here are some highlights from the 40+ topics over three days in in more than 60 workshopsessions planned for the 2022 USPC Convention. (Be sure to scroll down in the Convention website to see all of the session listings.) Come expand your equine knowledge!
Horse Care
Nutrition and deworming are two topics of importance to all equestrians. Review the basics and catch up on the latest recommendations. You can also pick up pointers to customize a conditioning plan, and the proper way to cool out your mount. Learn more about soundness and saddle fit, and how to recognize problems in both areas. Gain a better understanding of your horse's personality and how you can build a stronger bond through insightful presentations. Test your equine emergency preparedness and get ready to handle a variety of common horse health emergencies, including when to call the vet.
Horse Sports & Riding
Explore new disciplines to try, including Polocrosse, Tetrathlon, Foxhunting, and Distance Riding. Find out what it really means to have "good hands" and develop better contact and connection with your horse. For Dressage fans, get tips to improve your dressage test scores, and plan the musical freestyle of your dreams.
For the Rider
Winter is a great time to work on yourself, with workshops on rider fitness to get you in shape for spring riding. Equestrian sport psychology will help you build your confidence, led by popular coach Daniel Stewart (read an excerpt of his new book Bolder, Braver, Brighter here). Plan for your future with seminars on riding in college and careers with horses.
Pony Club Education
Get the inside scoop on running rallies and preparing for certifications with Pony Club-specific workshops. Topics include how to train assistant Horse Management judges, tips to prepare for and pass H-A and H-B certifications, and teaching tools for instructors.
Everything Equine
Horse adoption, equine welfare and genetics round out the workshop offerings.
Visit the Anatomy Lab Presented by Banixx
The Anatomy Lab is always a convention favorite. Get up close and hands on with hundreds of equine specimens, and learn from a staff of veterinarians, vet techs and Pony Club graduates. Presented by Banixx and supported by Blue Ridge Equine Clinic and Old Dominion Equine Associates, the lab is open to all attendees. Virtual sessions will also be available.
Learn In-Person or Online
In addition to attending workshops in person at the 2022 USPC Convention, you can also access select workshops on demand. For those not able to come to Virginia for the event, a virtual convention registration offers access to select live streaming and on-demand content. Please note, not all sessions are available via live streaming or on demand.
All attendees will have access to recorded and on-demand sessions for six months after the event, so there's plenty of time to watch, learn and revisit your favorites.
Learn more about the different types of registration and how to customize your experience here:
Four Ways to Attend the 2022 USPC Convention