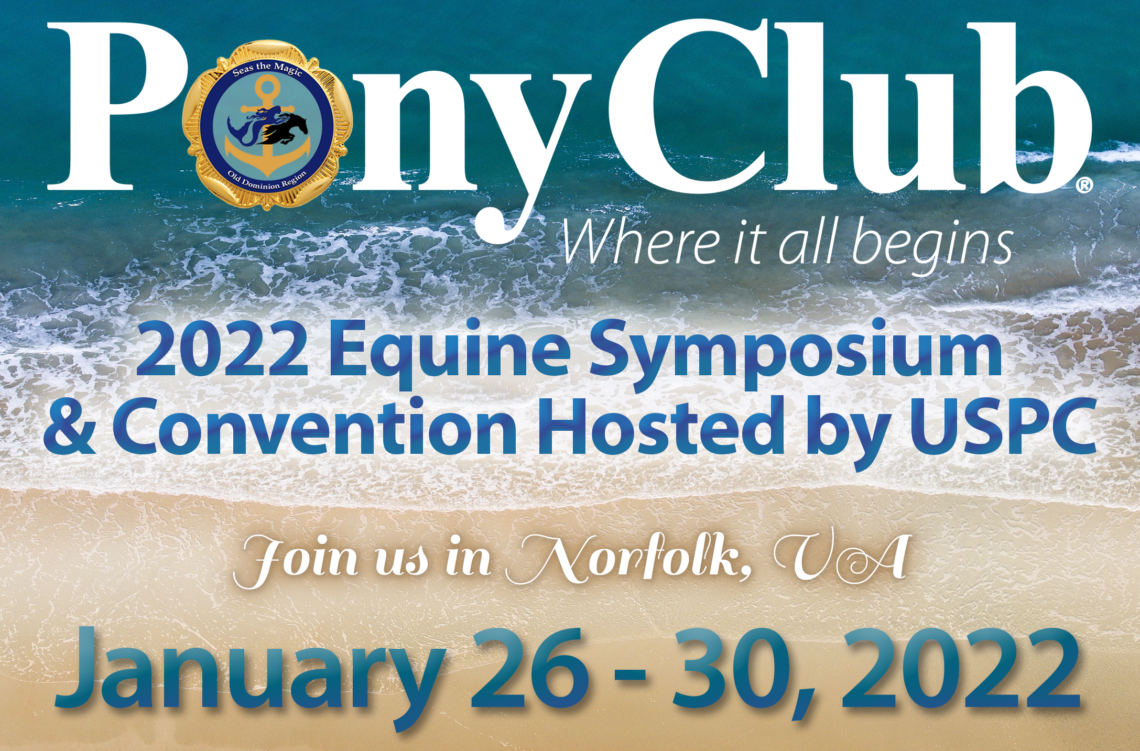 It's Time to Seas the Magic!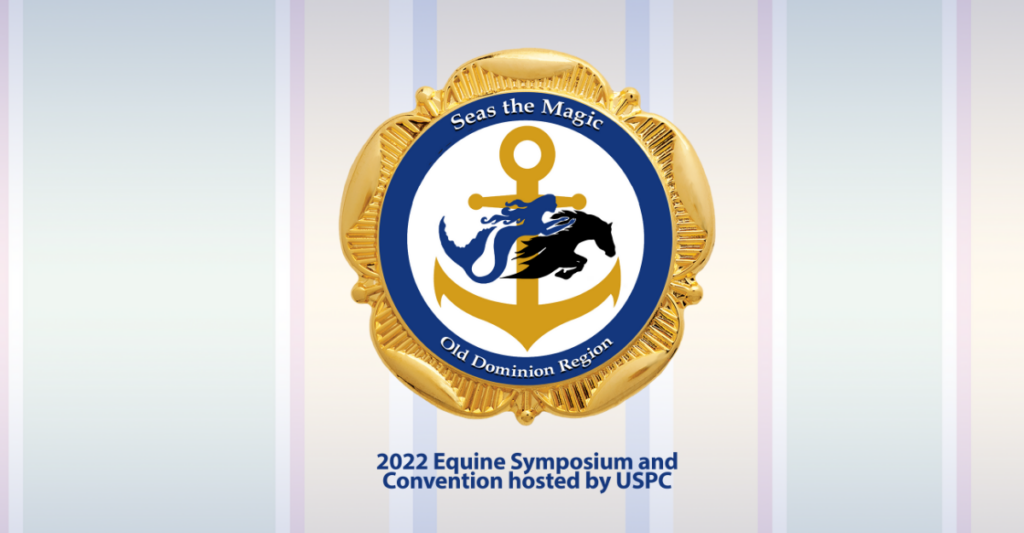 Plan to Seas the Magic this January in Norfolk, Virginia. Come to the city of mermaids, as Norfolk is known, for the 2022 Equine Symposium & Convention Hosted by USPC, January 26-30, 2022, and connect with Pony Club leaders, members and friends from across the country, as well as equine industry professionals. It's the one time all of Pony Club comes together to celebrate our accomplishments and focus on the future. The Equine Symposium & Convention is a great time to get re-energized for the year ahead with new information and inspiration.
Even if you can't join us in person, the hybrid format will offer opportunities to connect through a selection of live stream and online workshops. All attendees will enjoy six months of access after the event, so if you missed a workshop or want to watch it again, you can review the content at your convenience.
Registration is open and there are a number of ways to attend in-person and online. You can customize your event experience with the All-Access Convention Pass, the Weekend Symposium Pass, as well as the Symposium Day Pass and Virtual Event Pass. Visit the registration page to learn more about what's included with each type and choose the one that's right for you.
Here's a breakdown of what you can look forward to when you register for the Equine Symposium & Convention.
Event Overview
The first two days (Thursday and Friday) consist of leadership and training meetings as well as the newly added Friday professional development session for USPC leaders. Friday afternoon kicks off a weekend of fun and interactive learning for Pony Club members and equine enthusiasts alike, continuing through Saturday and Sunday.
On Saturday morning, weekend and all access attendees are invited to the Meeting of the Corporation, including a complimentary continental breakfast. Then enjoy the rest of the day browsing the trade fair or attending a variety of educational workshops. Don't forget to sign up for the evening event, the Saturday night banquet, where you can celebrate with Pony Club friends and family, and dance the night away.
Educational workshops continue Sunday morning, and it's time to finish your shopping with any last minute purchases from Shop Pony Club and the trade fair.
Activities Highlights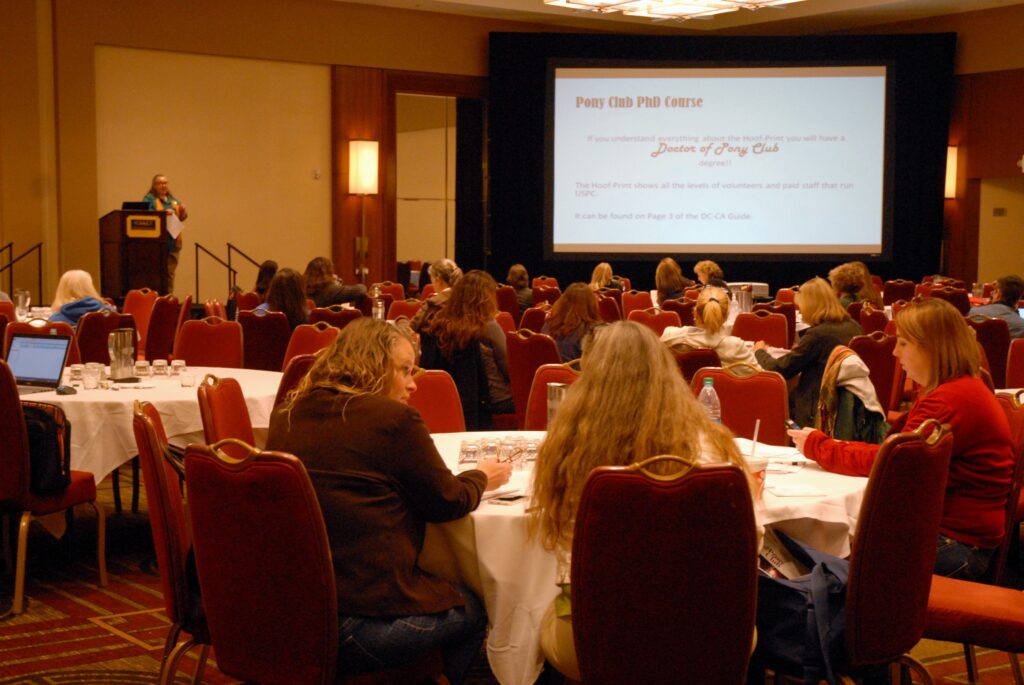 Educational workshops are the main event at the Equine Symposium. Equine professionals around the country get together to speak and present education on just about every equine topic imaginable. Click here to see the schedule of what's in store.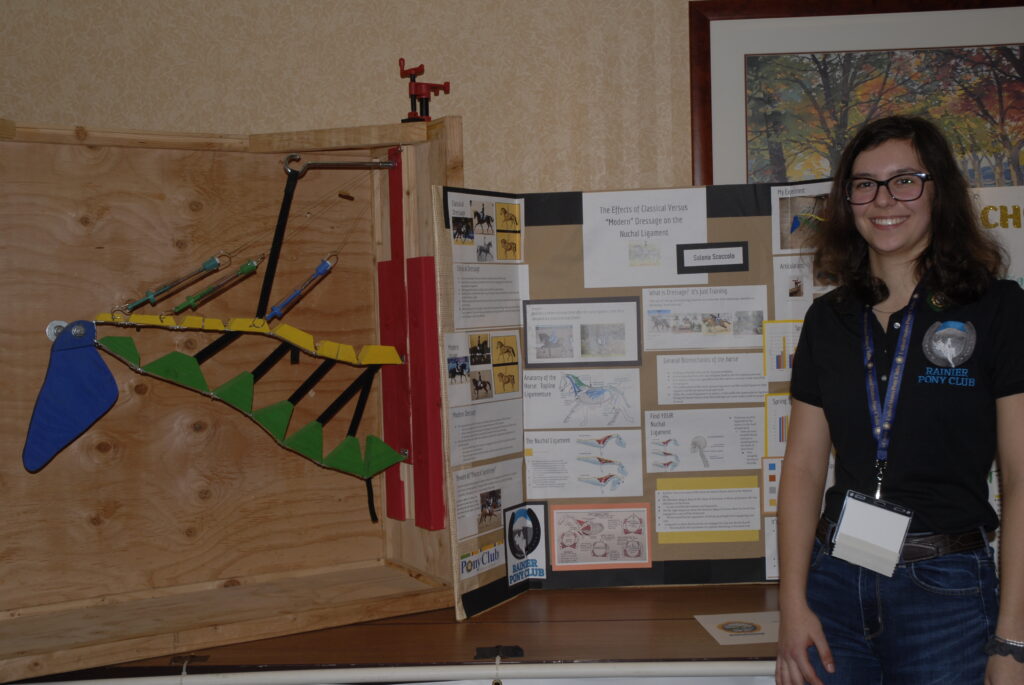 USPC Research Project Fair presented by Grayson-Jockey Club Research Foundation and supported by Kentucky Equine Research
The USPC Research Project Fair is where Pony Club members of all ages and certification levels explore a topic of interest and present their findings. Click here to learn more and get started on your entry now;  the deadline for entries is January 7, 2022.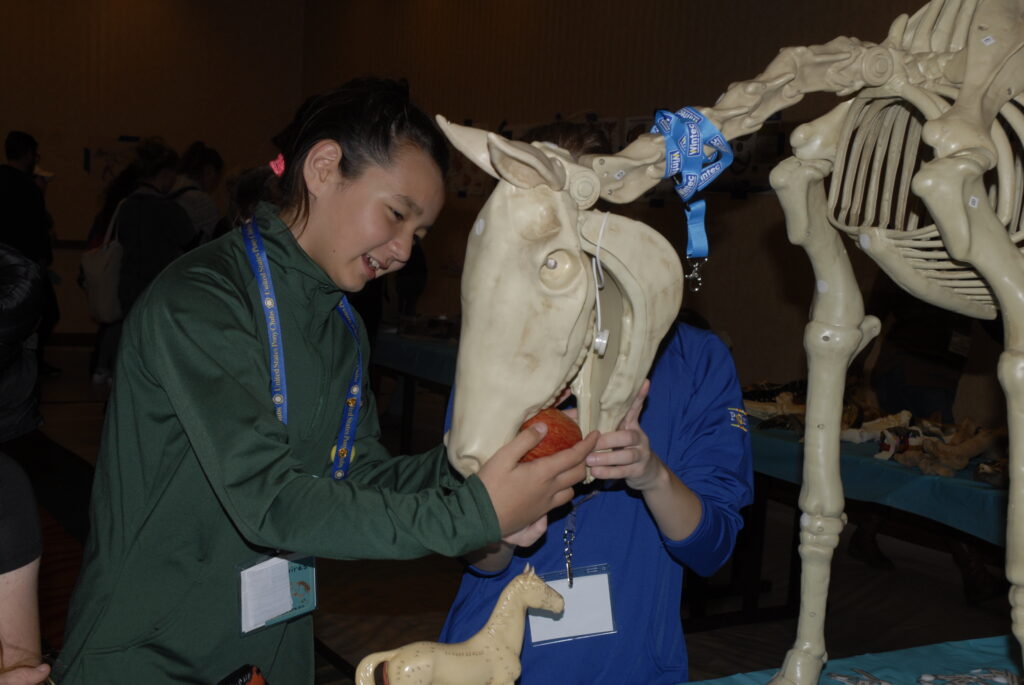 USPC Anatomy Lab presented by Banixx
Learn the anatomy of your favorite animal with a unique up-close, inside look offered by the Anatomy Lab presented by Banixx with support from Blue Ridge Equine Clinic and Old Dominion Equine Clinic. Come and join Dr. Brad Gordon and Cindy Healy in the always popular Anatomy Lab for some real hands-on experience with an amazing collection of specimens. 
Trade Fair
Browse and shop USPC's trade fair, available online and in-person. Get your Pony Club apparel and essentials from Shop Pony Club, and visit all the booths to shop and learn even more. Looking to be a vendor? Click here for information.
Special Event Highlights
Here are some special events to add to your schedule. Information about ticketed events is available on the registration page.
Leadership Reception
After a day of leadership training and meetings on Thursday, USPC invites leaders and their guests to enjoy a casual evening reception with food and fun. Plan to reserve a ticket to enjoy socializing with friends and networking with colleagues after a day of meetings.
National Youth Congress & Academy of Achievement Honors Reception
On Friday night, USPC celebrates the 2022 National Youth Congress participants and Academy of Achievement honorees during the NYC/AA Honors Reception. A ticket is required for this event, as we recognize some of Pony Club's outstanding members. (Read more about the National Youth Congress here.)
Meeting of the Corporation
All attendees are invited to the Saturday morning Meeting of the Corporation, including a complimentary continental breakfast. The USPC Meeting of the Corporation is when the business of the organization will be conducted, along with the presentation of awards, such as the Flash Teamwork Award, A certifications, and the Brookfield Land Conservation Award.
Saturday Night Banquet
Enjoy an evening of dinner and dancing Saturday night with USPC. Get your ticket to this fun event and get ready to get dressed up to celebrate! Applaud the Research Project Fair winners and Founders Award recipients, find out what our Keynote Speaker has to say, watch the Passing of the Whip ceremony, and then dance the night away with all your Pony Club friends and family. For children under 12, tickets to the Pony Paddock Pizza Party can be purchased as an alternative.
Register now, and start planning your trip to Seas the Magic in Norfolk, Virginia with USPC and the Old Dominion Region.