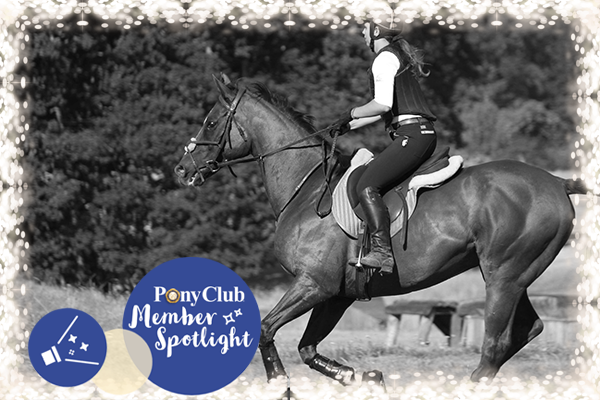 Pony Club Member Spotlight: Kyra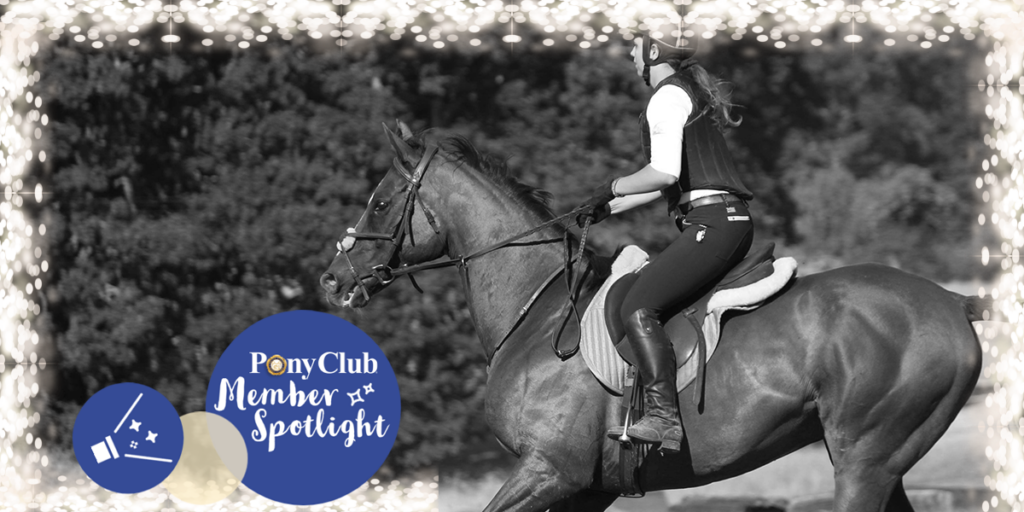 Meet Pony Club Member Kyra!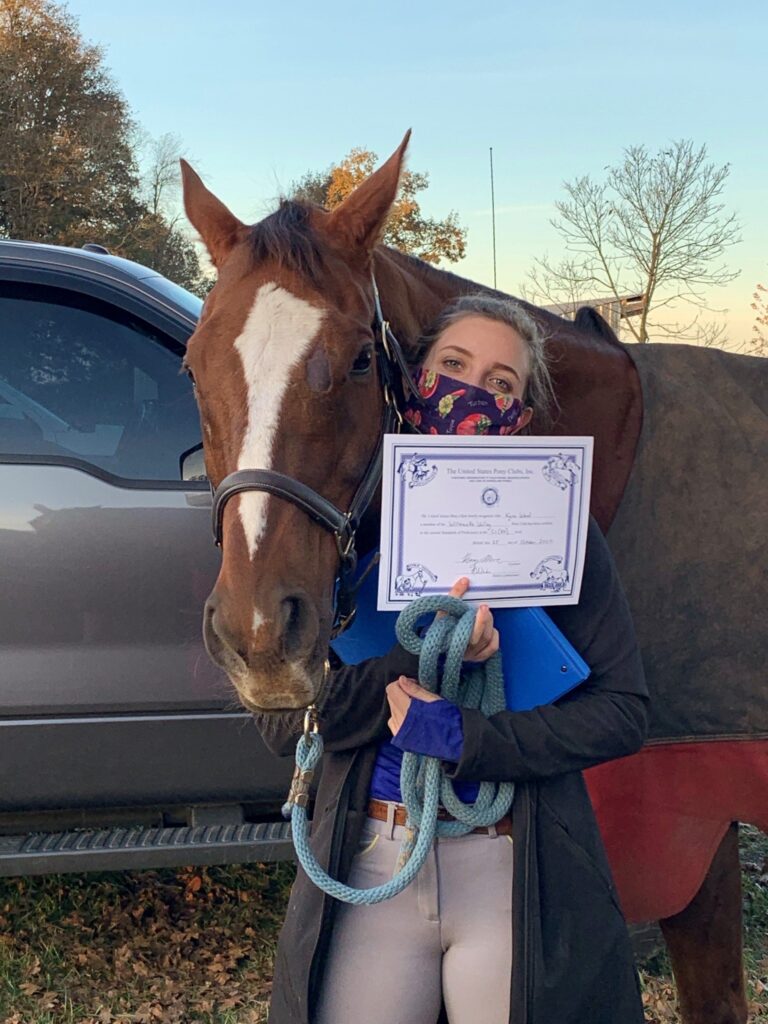 Name: Kyra
Club: Willamette Valley Pony Club
Region: Oregon Region
Years in Pony Club: 10 Years
Disciplines & Activities: Eventing, Dressage, Show Jumping, Hunter Seat Equitation / Hunters, Tetrathlon, Horse Management, Quiz
Current Certification (and/or certification currently working on): C-1 Traditional, working towards C-2 Traditional this summer
Tell us about your current mount(s) and what you do with them:
Kip is a 16.1hh liver chestnut thoroughbred he raced In California and was brought up to Oregon to be a hunter lesson horse. He was gifted to me and I introduced him to eventing. He is currently novice level and schooling some training.
Tell us about your goals (with Pony Club, with riding, life):
My goal is to complete my C-3 by 18 and go to champs in eventing.
What is your favorite thing about Pony Club?
I love the camps and clinics involving everyone from all clubs and levels.
What is one thing you would tell younger members first joining Pony Club?
Have fun and make friends take your time with certifications. It's more important to learn the ways of horsemanship and teamwork than winning.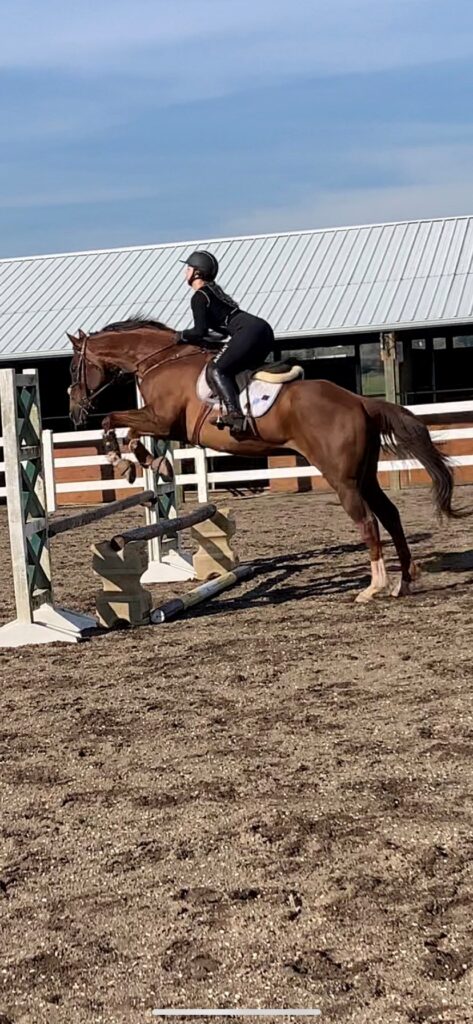 What is your favorite way to prep for an HM certification?
Make podcasts with my instructors to listen to while I ride.
If you could try out any other discipline or activity, what would it be and why?
Polo. It's something I've seen but never tried it's so intense and super fun to watch. Very different then eventing.
Favorite Pony Club memory:
On my 11th birthday, I was showing at Woodside quiz champs and with a small junior team, and we were happy just to be there. Awards were announced on my birthday and when my team told me we had won I thought it was just a birthday prank when In reality we had actually won.
What makes you #PonyClubProud?
Being able to share all the knowledge I have learned by being in Pony Club and having access to a lot of skills that most people don't learn until very later on in life.
Would you like to be featured in a Member Spotlight?
Please complete this form for consideration to be featured in our Member Spotlight.
We will contact you for additional follow up if selected.