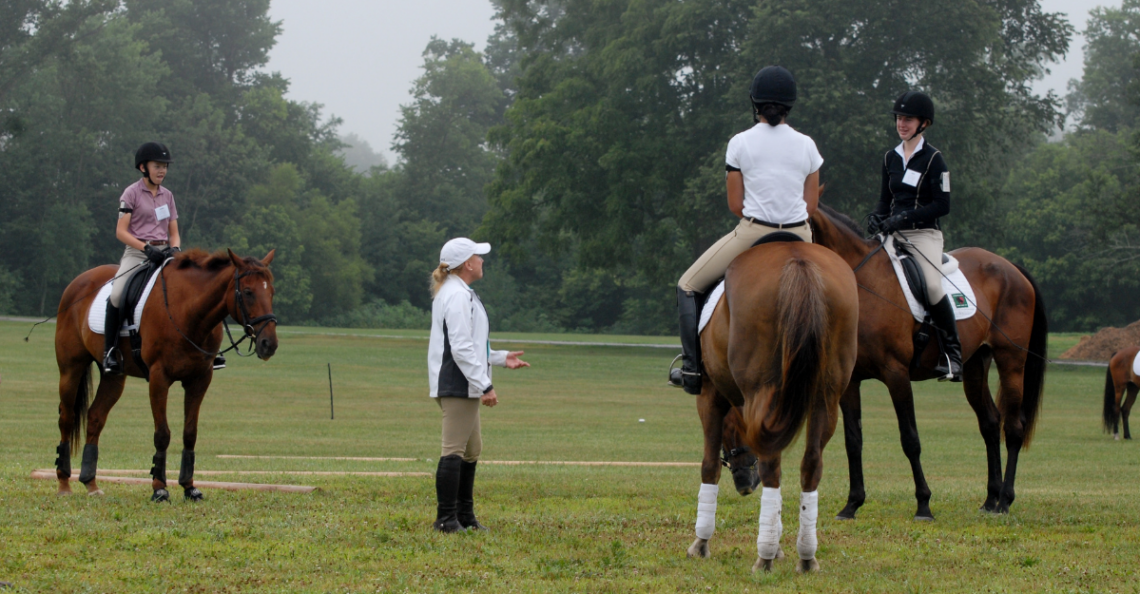 Ride with the Best at USPC Festival 2021
Every three years, for one whole week in July, Pony Club members come to Festival and enjoy riding and learning together at the Kentucky Horse Park. Festival is a special part of the Pony Club experience with something for everyone. Festival Education offers the chance to learn from amazing instructors and take home some awesome knowledge—along with friendships and memories to last a lifetime.
Education Opportunities for All
Sign up to bring your horse for two days of educational riding clinics and workshops at the legendary Kentucky Horse Park. Festival Championships participants are also encouraged to stay on for clinics and workshops after the competition. Even if your horse can't travel to Kentucky, there are plenty of great learning opportunities for you. Nearly all the workshops involve hands-on participation, and there is a lot to gain from watching the riding sessions as well.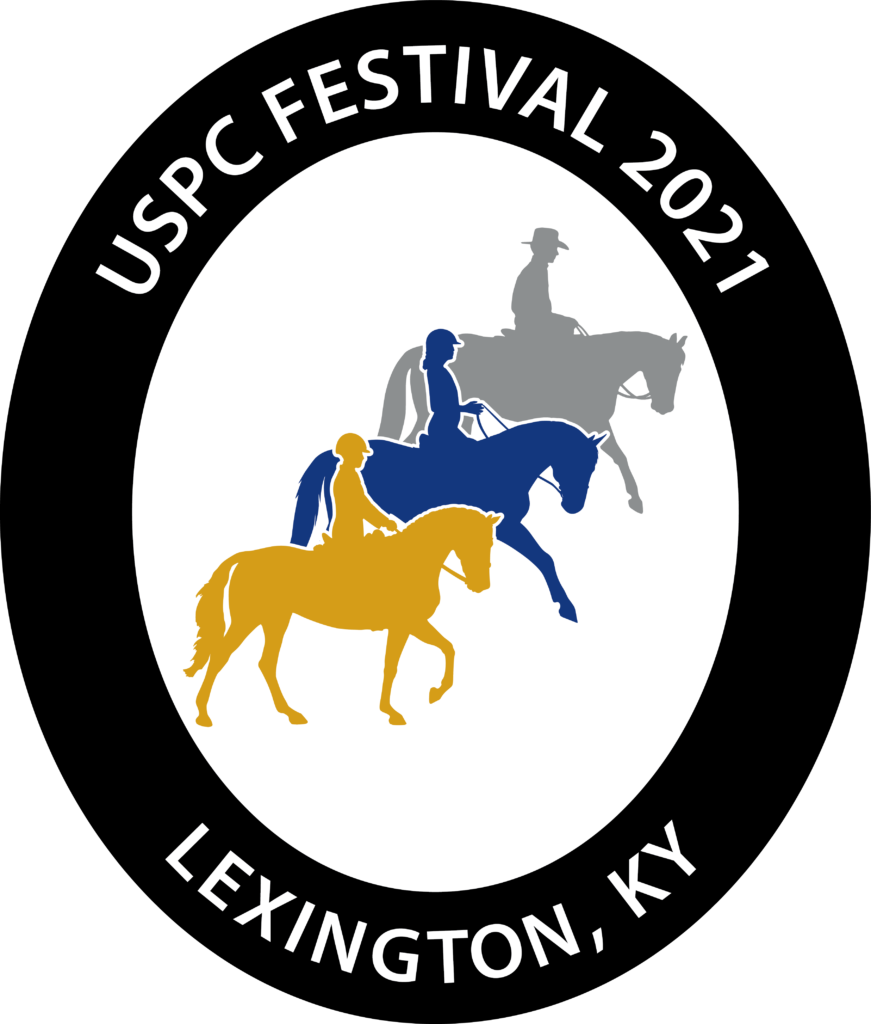 Guide to Mounted Clinics
Festival Education 2021 offers mounted education in nine different disciplines. This is a great time to try something new and to also improve your riding skills in a specific horse sport. Choose from cross country, dressage, show jumping, hunter seat equitation, games, polocrosse, ground training, distance riding, and western dressage. There are two morning riding sessions and two afternoon riding sessions each day of Festival mounted education, offered July 25-26. All registered participants as well as parents, leaders and friends are welcome to observe any of the mounted clinics.
When it comes to Festival Education, we have experts from all areas of the horse world, including judges, experienced riders, coaches and instructors, and many USPC graduate "A" members who are ready to share their knowledge with you. Here is a preview of some of what's in store at USPC Festival Education 2021 Presented by SSG Riding Gloves, Sponsored by State Line Tack.
Get ready to saddle up for these mounted clinics, and learn more about our expert instructors.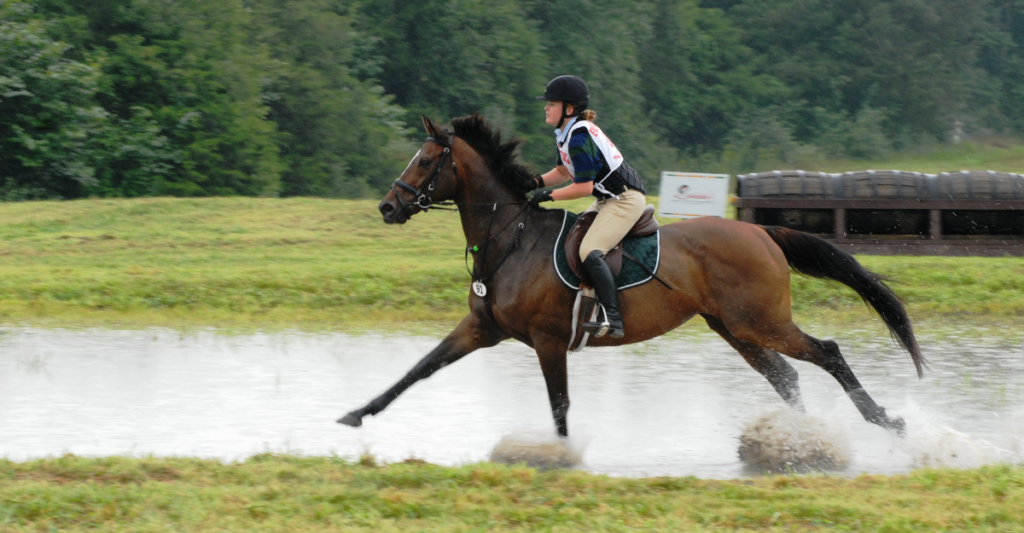 Cross Country
Participants will get to school the wide variety of jumps the Horse Park has to offer and work on pace, terrain, and techniques necessary to compete in horse trials. For those new to Eventing, the Introduction to Cross Country clinic has been added. We have Advanced-Level clinicians who are excited to share their expertise, including four who have completed the prestigious Kentucky Three-Day Event: Colleen Rutledge, Allie Sacksen, Mary Schwentker, and Cathy Wieschhoff, as well as A-level USPC graduates Alexa Ehlers, Marty Riney and Nancy Grout, and Advanced Level eventer Erin Pullen.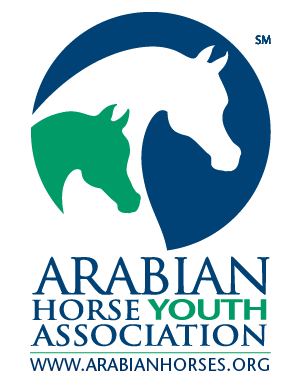 Distance Riding sponsored by the Arabian Horse Youth Association
This is a fun, comfortable trail ride over the easy terrain of the Kentucky Horse Park. Participants will explore the skills needed in Distance Riding ranging from pace to conditioning tips and taking TPR (temperature/pulse/respiration). You'll learn the ropes from distance riding expert and performance horse veterinarian Rae Birr, DVM.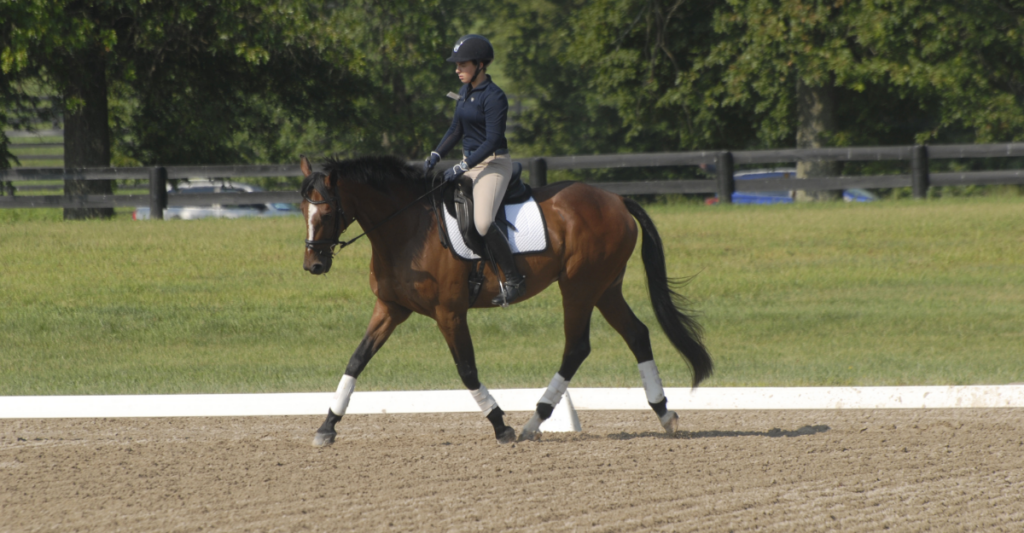 Dressage
Riders in the dressage clinics will work on components necessary to successfully ride dressage tests and improve the performance of their horse, with instruction from dressage experts experienced in coaching riders of all levels. They include judges, upper level riders, USPC National Examiners, and United States Dressage Federation (USDF) Bronze, Silver and Gold medalists. Enter at A and get ready to ride and learn with Karen Brown, Cathy Frederickson, Susan Harris, Ann Hill, Jane Kelly, Reese Koffler-Stanfield, Ellen Murphy, Terri Rocovich, Sarah Shade, Debra Sue Waters, and Joan Waak.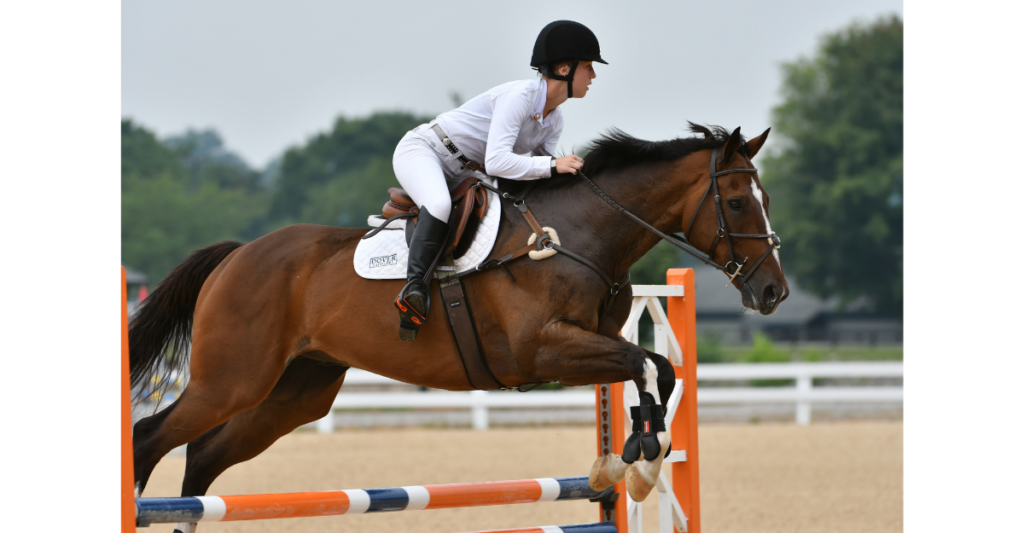 Show Jumping
In these clinics, the emphasis will be on good equitation over fences and show jumping course riding skills. You'll ride under the guidance of experienced coaches Kevin Bowie, Cheri Gaebel, Richard Lamb, Karen Marcotte, and Jennifer Merrick Brooks.
Hunter Seat Equitation
Emphasis will be on good equitation and harmony with your horse, leading to smooth, effective courses for hunters and jumpers alike, taught by hunt-seat experts Deb Willson and Shelley Mann.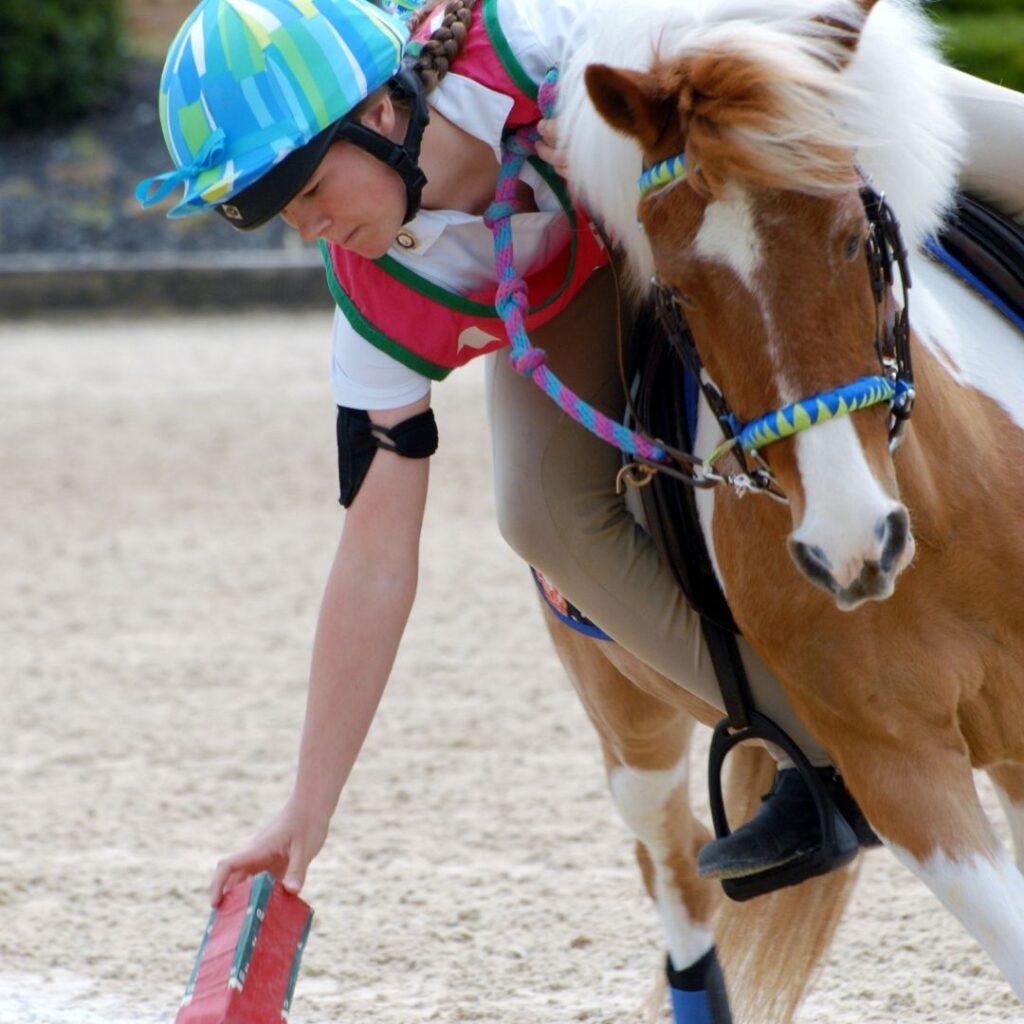 Games
It's game on for everyone! Beginners and experienced riders alike are sure to enjoy our Games clinics. You'll have the chance to play on a grass field and learn basic skills plus secrets to make the trickiest games easy, from experienced USPC Games rider Jessica Perkins.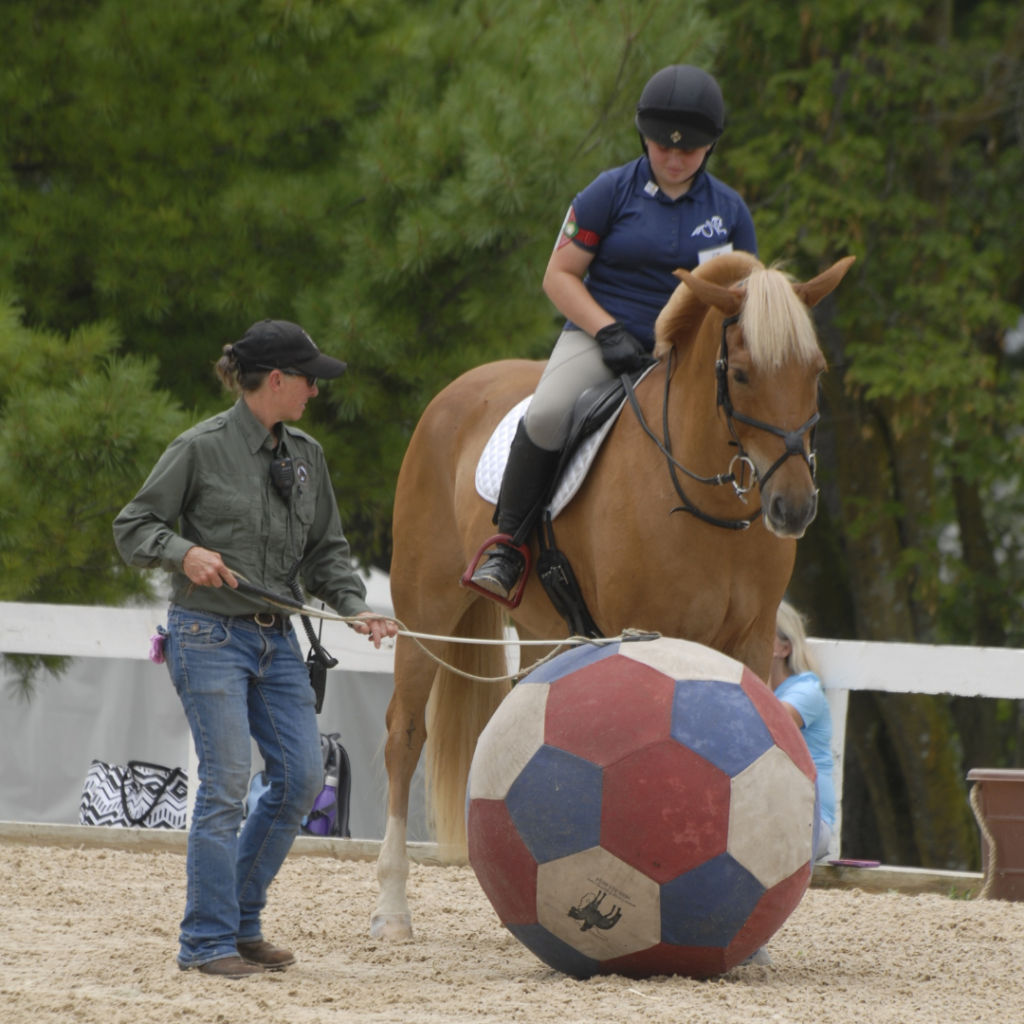 Ground Training/Horsemanship
Learn to apply natural horsemanship principles to negotiate obstacles on the ground or in the saddle. Members of the Kentucky Horse Park Mounted Police will present sensory training, led by Captain Lisa Rakes.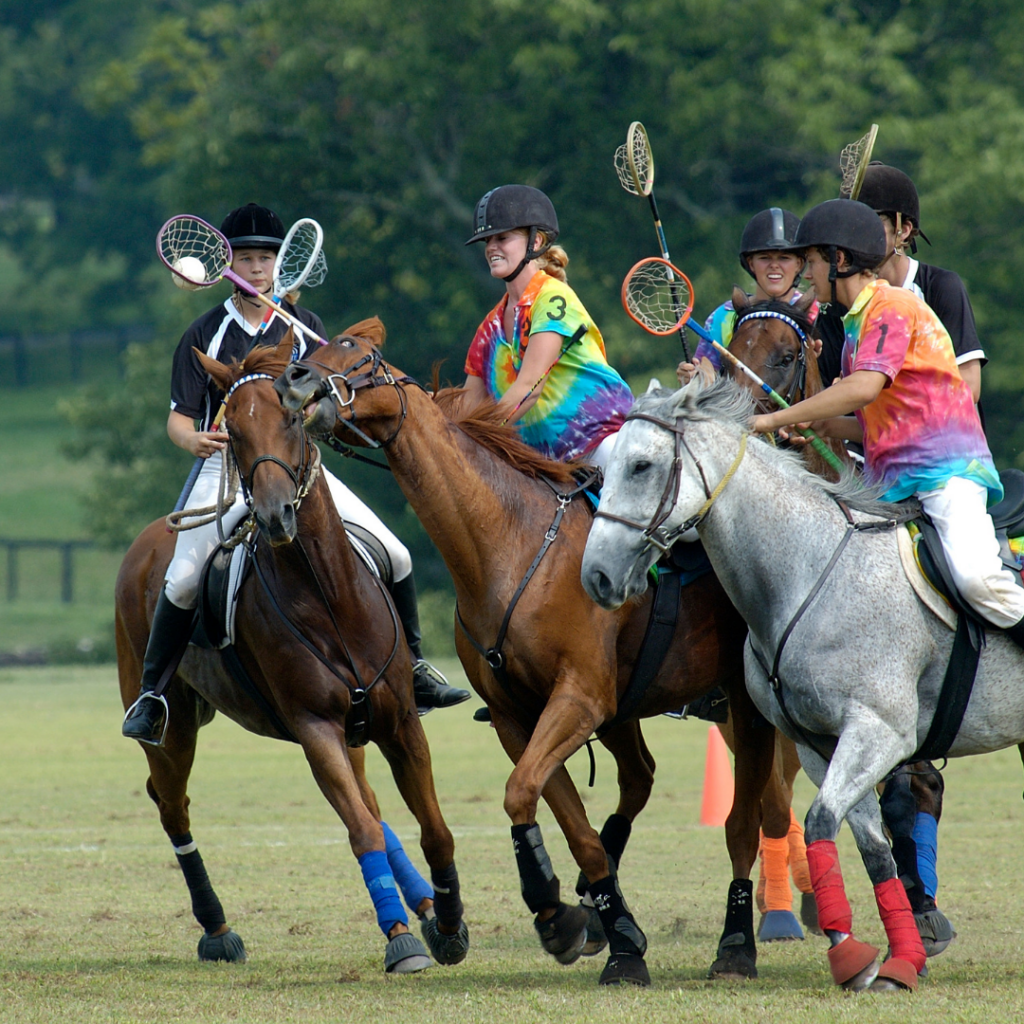 Polocrosse
Experienced players will have an opportunity to develop skills, while beginners can learn the basics of this exciting sport under the expert instruction of Renee Thompson and USPC "A" graduate Kristi Johnson.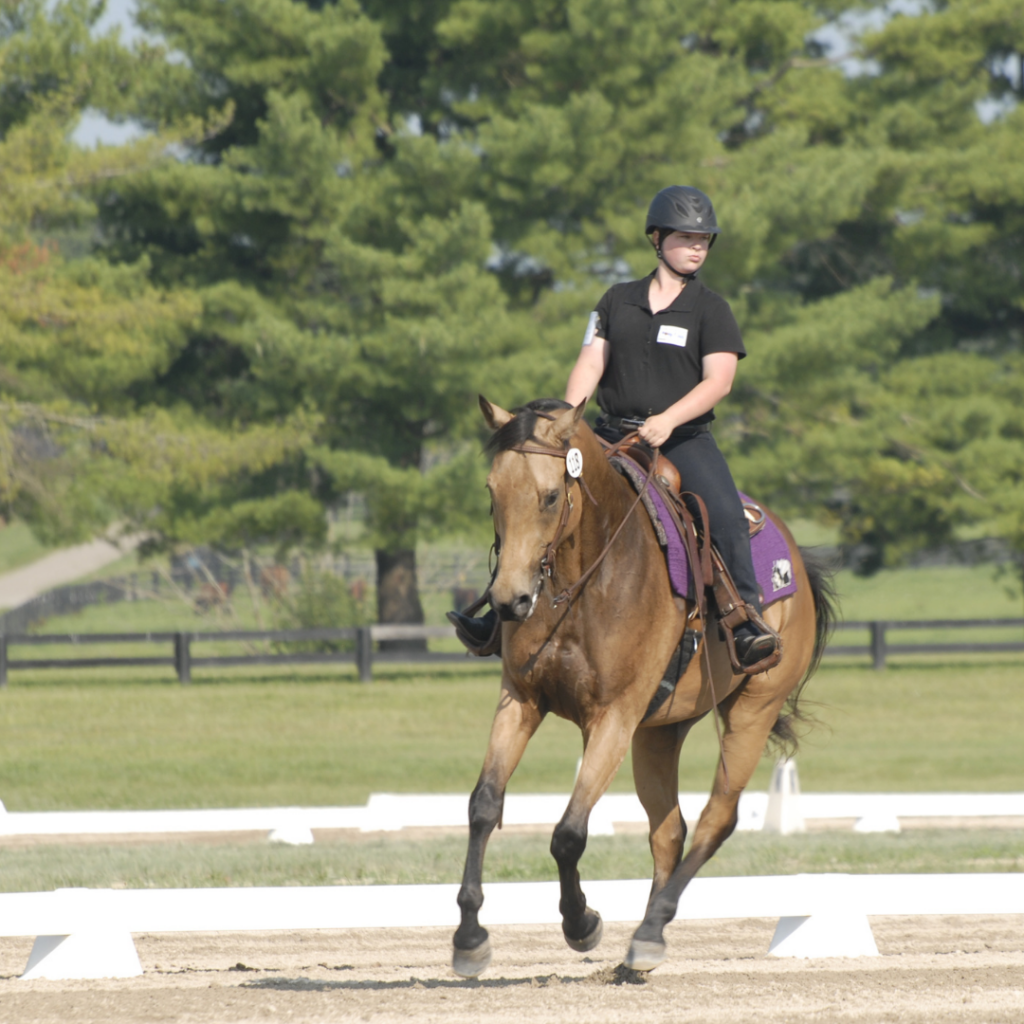 Western Dressage
Western Dressage is gaining in popularity—find out what it takes to get started! Emphasis will be on learning what equipment and style of riding is expected to compete in Western Dressage, with licensed Western Dressage judge Susan Posner.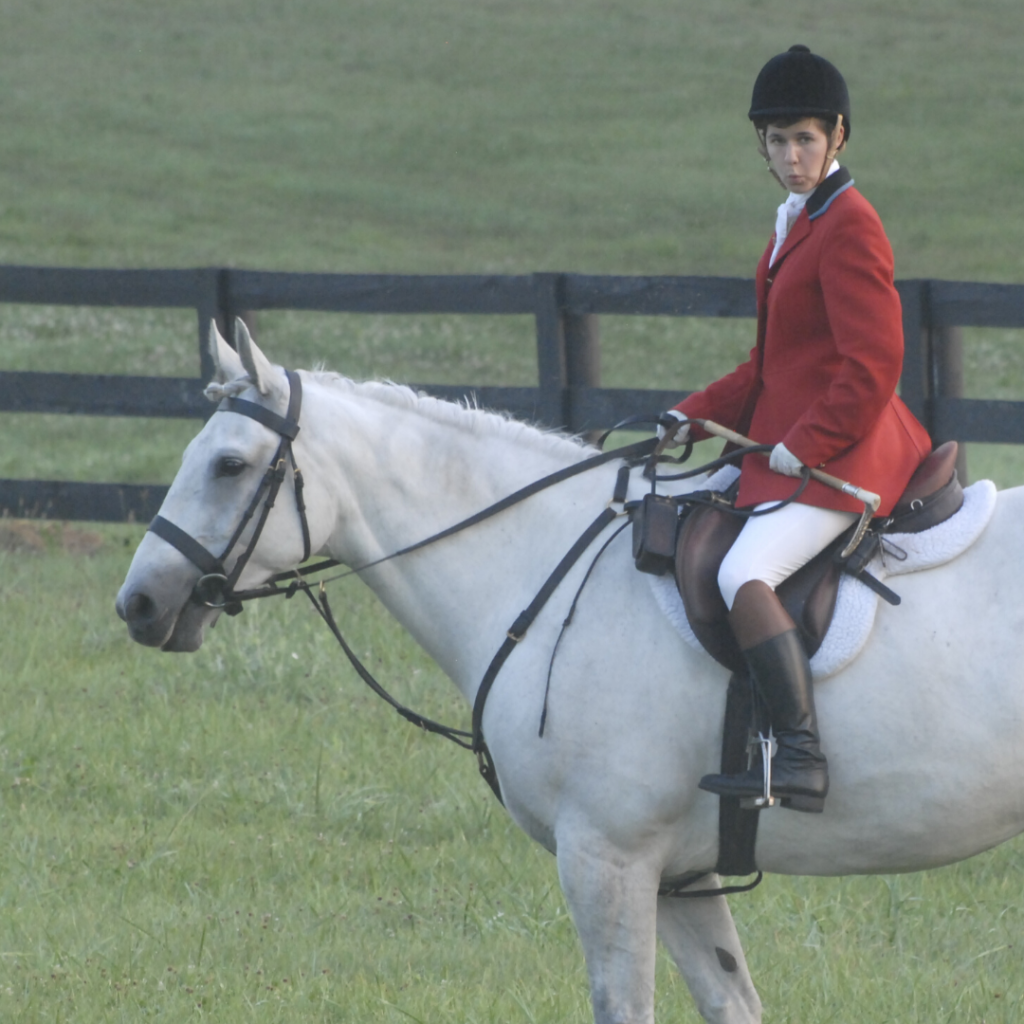 Foxhunting
Come watch the early morning Foxhunt run by the local Iroquois Hunt at 6:30 am on Monday morning, July 26, 2021.Typically this is a slightly foggy morning and both horses and hounds are excited to ride through the cross-country fields at the Kentucky Horse Park. Get up early to learn about Foxhunting and watch the Master of Foxhounds and hounds work.
Click here to learn more about Festival Education 2021 riding clinics, and see the list of workshop topics here. Registration for mounted education is open now through July 5. We can't wait to see you this summer!