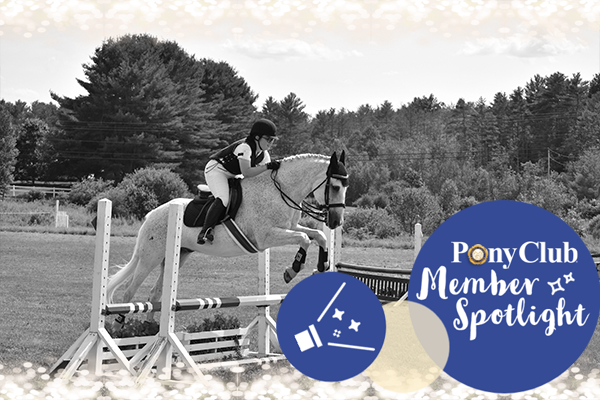 Pony Club Member Spotlight: Abigail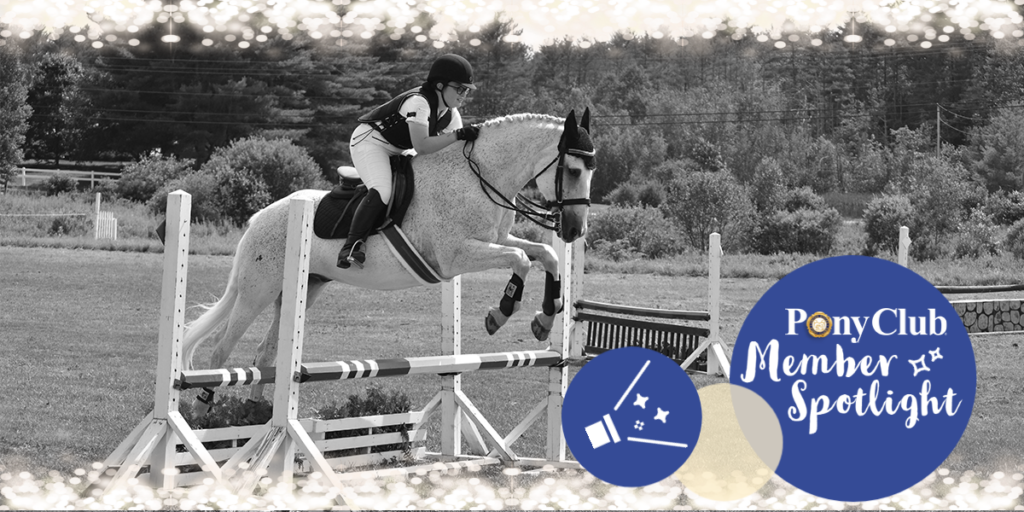 Meet Pony Club Member Savannah!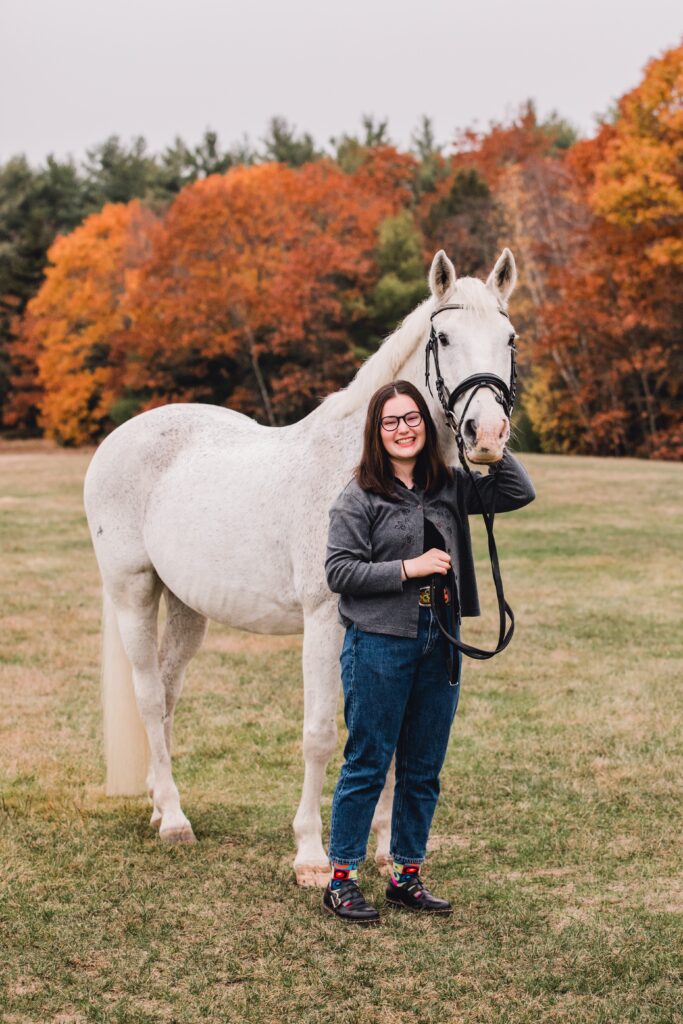 Name: Abigail
Club: Epona Pony Club
Region: Northeast Region
Years in Pony Club: 4 Years
Disciplines & Activities: Eventing, Dressage, Quiz
Current Certification (and/or certification currently working on): C-2 HM, C-1 Eventing and I am working towards C-2 Eventing and my H-B.
Tell us about your current mount(s) and what you do with them:
I currently lease a grey gelding named Puma. He is a goofball! This past summer we competed in our first 3-phases together at the Beginner Novice level and he was a star. He loves the cross country; however, his favorite thing is probably our conditioning work. He just loves it!
Tell us about your goals (with Pony Club, with riding, life):
I hope to continue to grow as a rider and learn more!!
What is your favorite thing about Pony Club?
The teamwork, friends, and the hardworking community that I have the pleasure to be apart of.
What is one thing you would tell younger members first joining Pony Club?
Have fun!! Hard work can be your best friend with the right balance.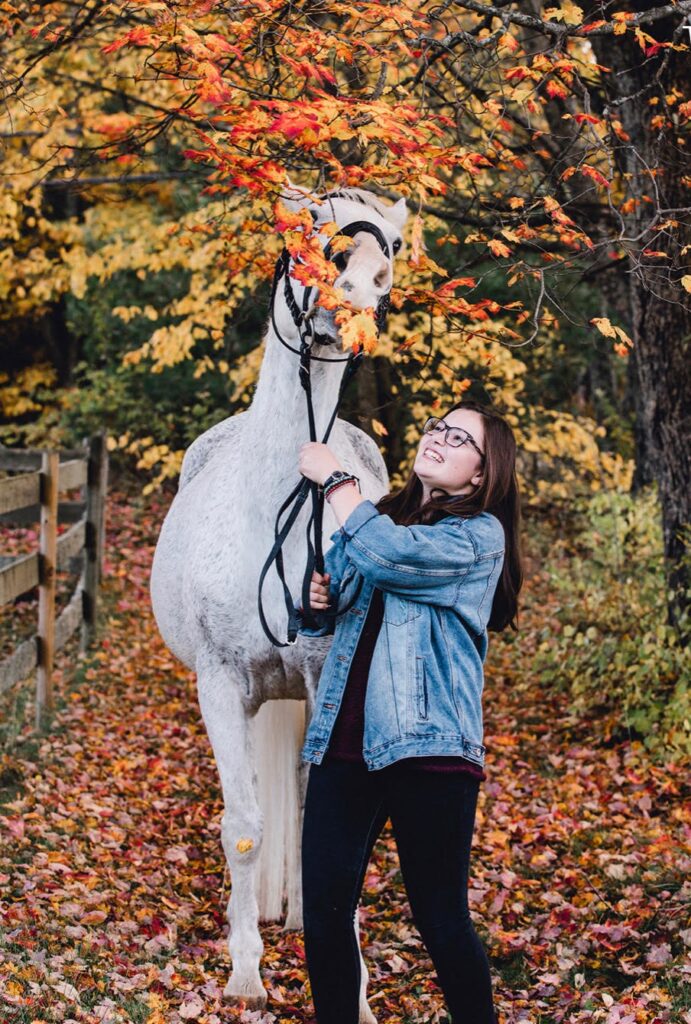 What is your favorite way to prep for an HM certification?
Flashcards, games, and study groups.
If you could try out any other discipline or activity, what would it be and why?
Combined driving. I think it is just fascinating!
Favorite Pony Club memory:
Road trip to Championships East 2018 (ie. studying the whole way for quiz and maybe eating "a few" Twizzlers).
What makes you #PonyClubProud?
When I can get my grey horse clean!
Would you like to be featured in a Member Spotlight?
Please complete this form for consideration to be featured in our Member Spotlight.
We will contact you for additional follow up if selected.