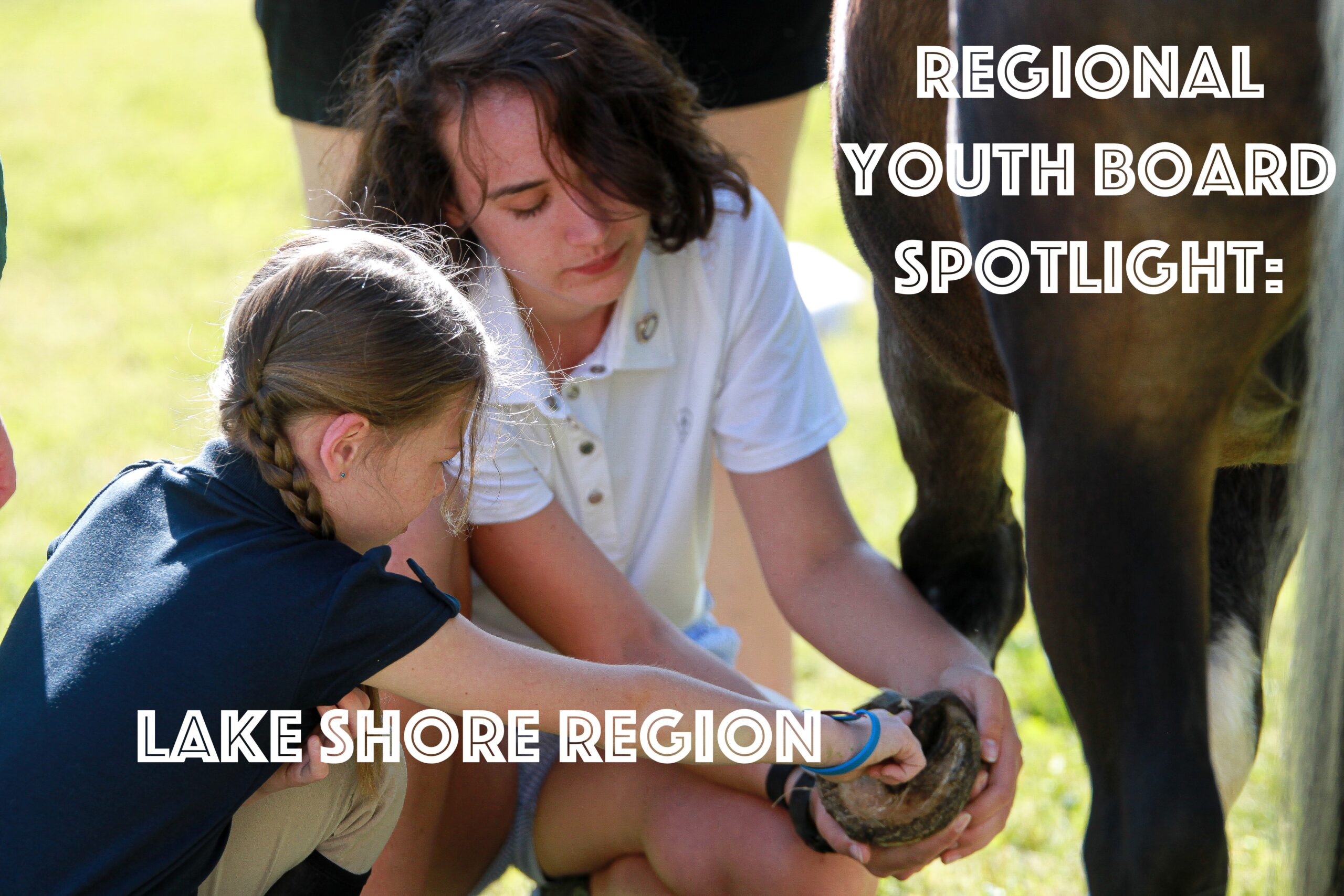 NYB: Regional Youth Board Spotlight: Lake Shore Region
By: The National Youth Board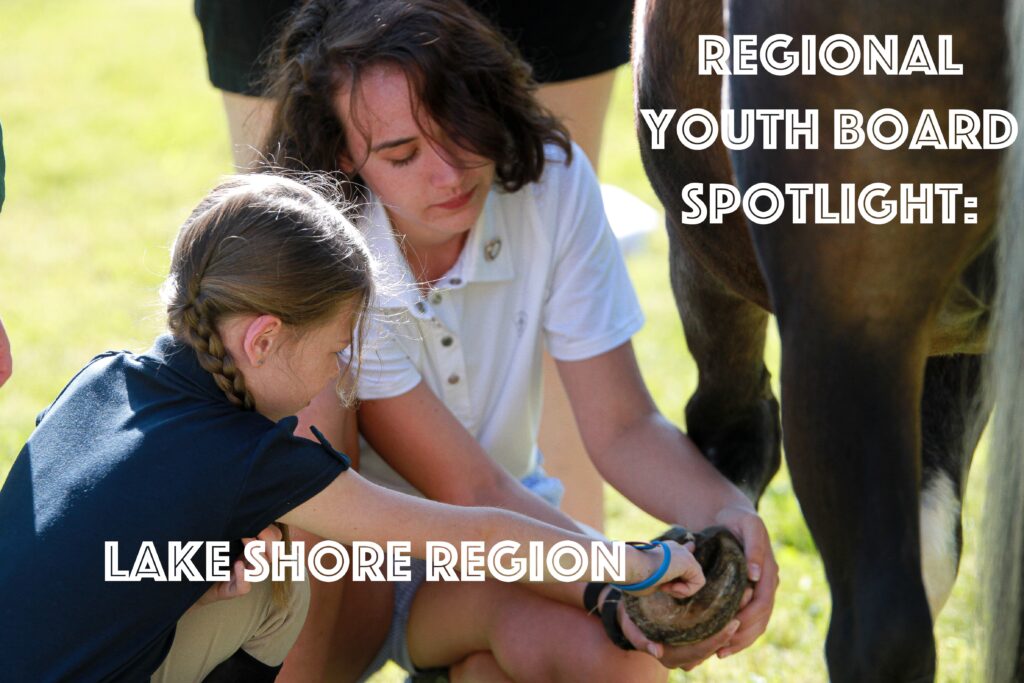 The Lake Shore Region Youth Board was founded in 2000 with the intent of giving
feedback to the Regional Board for planned activities, as well as allowing youth members to
share their thoughts with other Pony Club members and leaders. In 2007, the Youth Board
officers were tasked with putting on a D camp, known as Jamboree, which has grown to include
scholarships and fundraising efforts.

One event that the Lake Shore Region Youth Board finds very important is the silent
auction they hold at their regional Quiz rally. Clubs and riding centers donate different themed
baskets such as wine and cheese, a first aid kit, dinner and a movie, and a sweet tooth basket.
This event raises money for scholarships so that more of the Lake Shore Region members can
attend regional and national events at a lower cost. Scholarships that the Lake Shore Region
Youth Board has offered in the past have been used for Championships, Jamboree, Mounted and
Unmounted Festival, Pick Your Ride Rally, Dressage, Show Jumping, and Eventing. Pony Club
members are asked to write one to two paragraphs regarding why they feel the Youth Board
should award them the scholarship. Essays are then judged anonymously by a person familiar
with Pony Club.

Pony Club members who receive the scholarships are encouraged to send the Lake Shore
Region Youth Board any pictures of them which were taken at the activity they attended with
their scholarship. The Lake Shore Region Youth Board loves to see their members taking
advantage of this awesome opportunity!
The National Youth Board (NYB) serves as a liaison between Pony Club's youth members and the Board of Governors by communicating the needs, ideas, and concerns of USPC youth. NYB members also work with the national office on projects related to marketing, leadership development, and service for the benefit of the organization and all Pony Club members. Delegates of the NYB are between 18 – 23 years of age, highly motivated and dedicated, and have strong leadership and communication skills. To learn more, log in and visit the National Youth Board page.