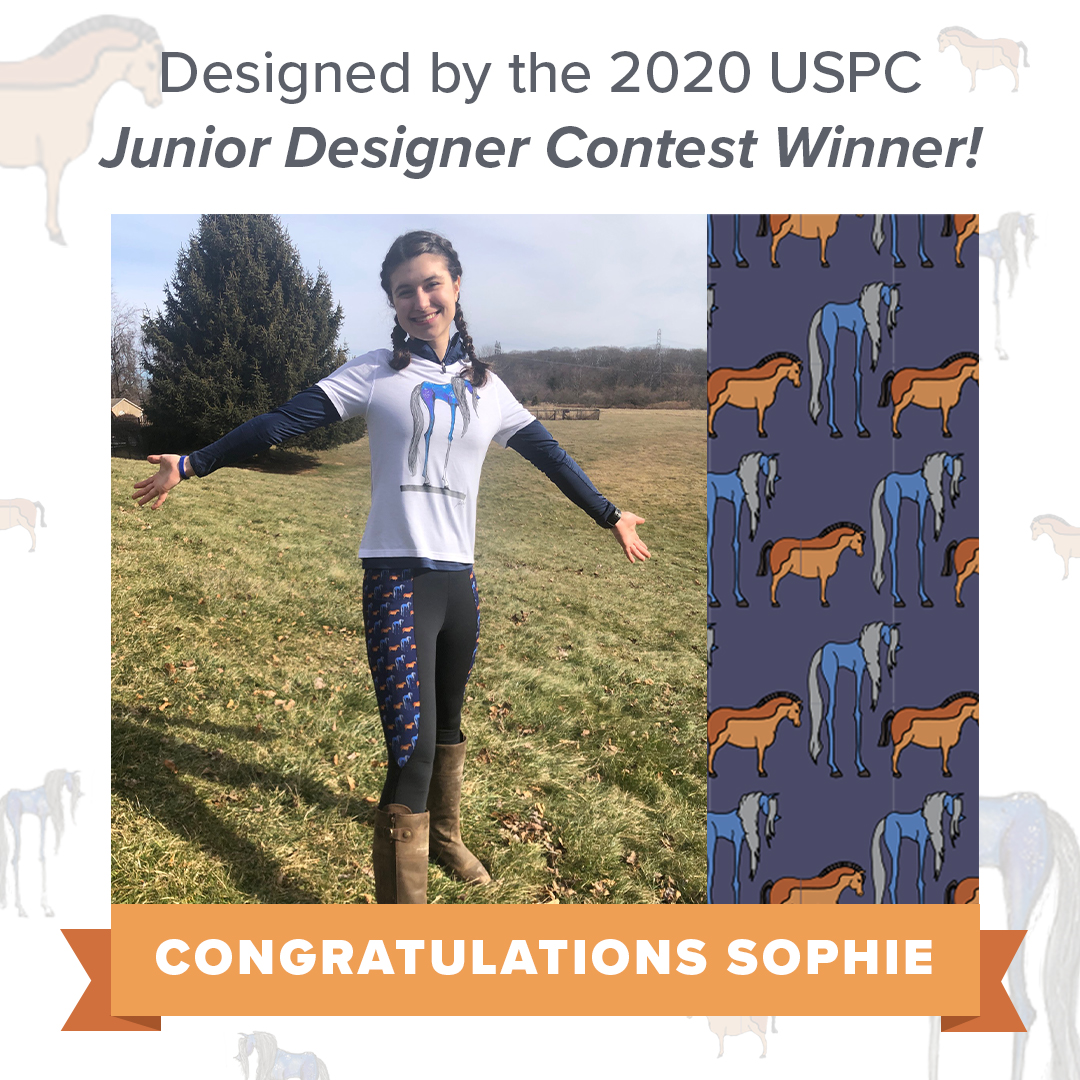 Meet Kerrits Junior Designer Contest Winner Sophie Wayner
Meet Sophie Wayner, the winner of the Kerrits Junior Designer Contest just for Pony Club.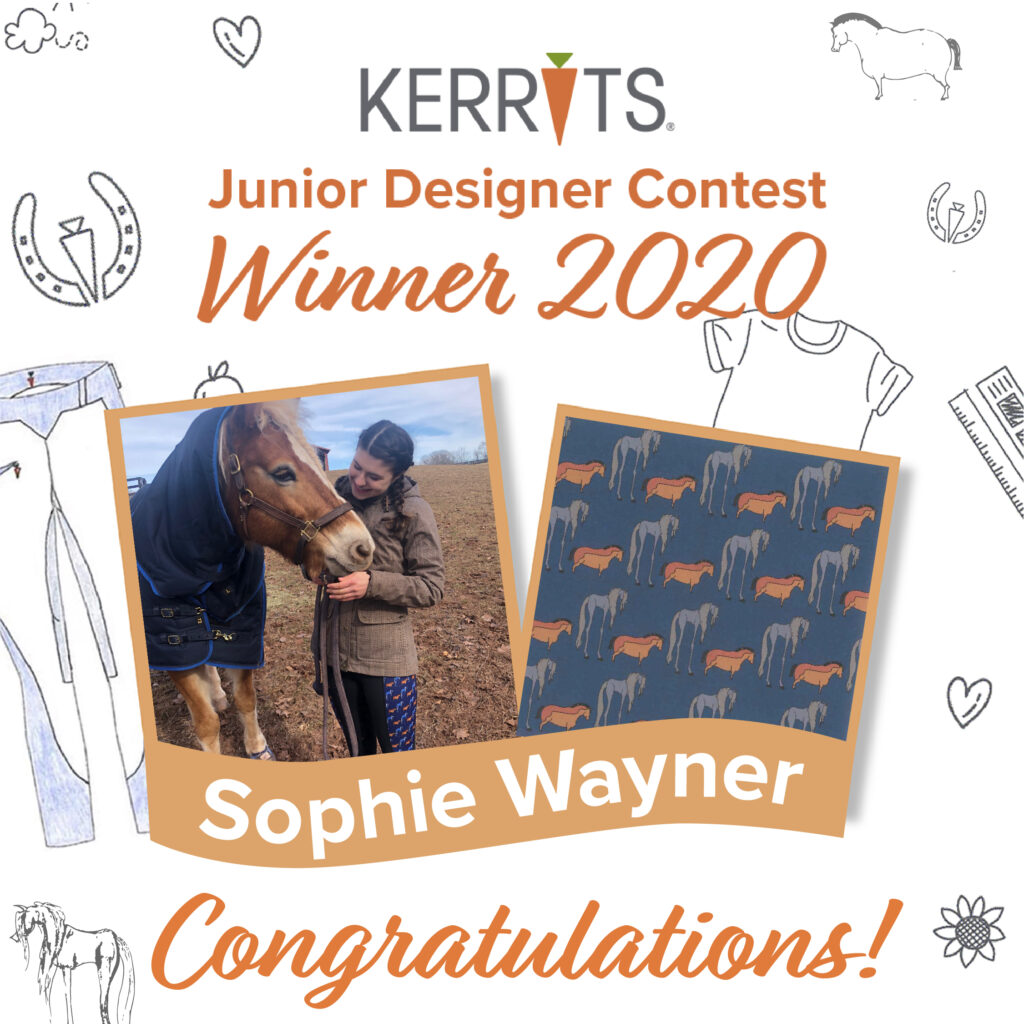 Last summer, USPC official apparel sponsor Kerrits asked Pony Club members to share their creativity by designing their dream pair of riding tights. You responded with an incredible outpouring of imagination to be part of the Kerrits Junior Designer Contest for the United States Pony Clubs, Inc.
"This year's Junior Designer Contest produced many wonderful entries from passionate young riders who will be future leaders in our industry. They truly inspire us, and we can't wait to see what the future holds," says Sara Florin, Kerrits senior director of branding and marketing.
It was hard to choose just one design from all the amazing and creative entries, but at the 2021 Virtual Equine Symposium & Convention hosted by USPC, Sophie Wayner was revealed as the Pony Club's top junior designer with her winning creation, "Wear Your Grey Mare."
The announcement was made online at the 2021 Virtual Equine Symposium & Convention hosted by USPC.

Nineteen-year-old Sophie is an H-B / C-2 Dressage member of Somerset Hills Pony Club in the New Jersey Region who enjoys dressage, quiz rallies and local horse management teaching.
"It's still hard to believe that my design was chosen by Kerrits, a brand I have grown up with and have known since I began riding as a kid," says Sophie. "The first time I saw my original artwork on a T-shirt and riding pants sent to me in the mail, I was speechless!"
Sophie's design was inspired by the two horses in her life, Andy, a Haflinger, and Libbie, a gray Appendix mare. Sophie credits her "heart horse" Libbie with leading her to discover a love for dressage, along with equine massage, and the pair is now schooling Third Level together. She says Andy, a former fox hunter, likes to share his love of jumping with her as much as she likes to share dressage with him, and they are schooling First Level movements. In addition to riding, Sophie also has fun teaching her horses to do tricks.
"They both are beginning to learn how to Spanish walk, and Libbie can do many tricks like saying yes and no, bowing, kissing and smiling," she says. "They are truly my best friends and the joy they bring to my life inspires many drawings in my sketchbook each and every day. Andy's cartoonish body figure and silly personality along with Libbie's curviness and sassy character makes them perfect to appear in my artwork."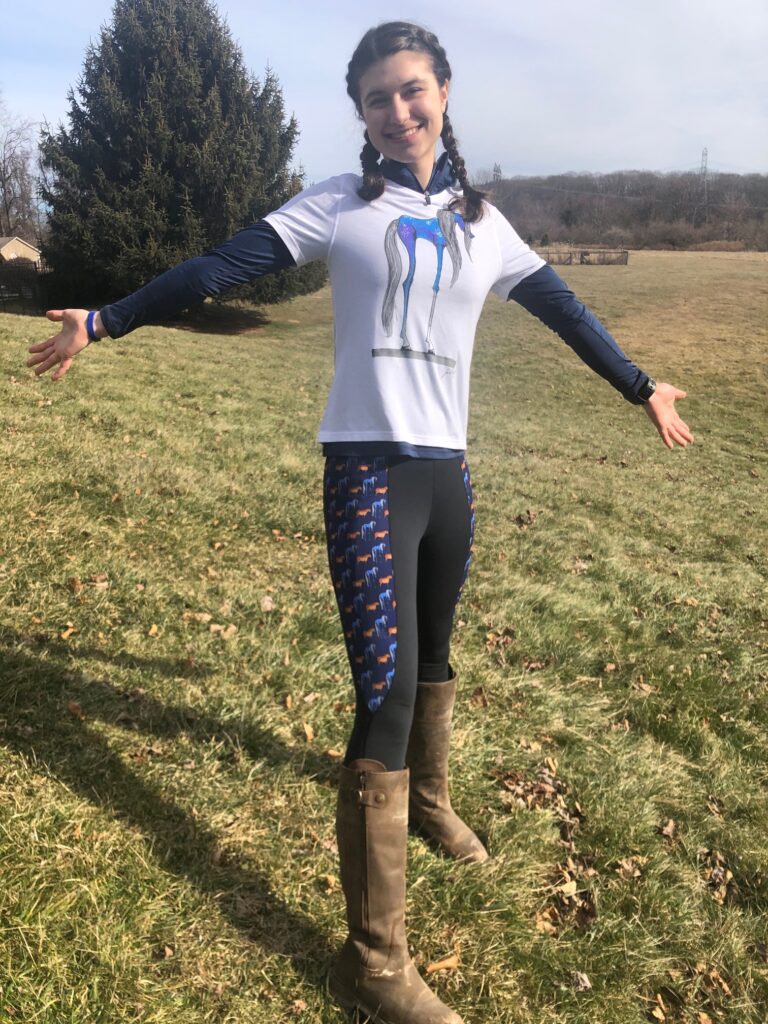 Sophie did the original sketch by hand and developed it into her finished design using an iPad. The Kerrits team then brought it to life, creating the tights and T-shirt Sophie is modeling in the photos, with bigger plans in the works.
"Sophie's design immediately caught our attention. It is so artfully created, and we love that it was inspired by her two unique horses," says Kerrits' Sara Florin. "We also feel the entire Kerrits audience will share our enthusiasm for her design, which is why we are so excited to make the tights and matching tee available for purchase this spring."
The riding tights and T-shirt featuring Sophie's designs are now available at kerrits.com/collections/junior-designer and at your local tack shop starting in May 2021. In addition, every member of Sophie's club will receive a free outfit thanks to the generosity of Kerrits.
"It is truly incredible," says Sophie. "I am so thankful to be able to share my artwork with this brand and Pony Club."