Join Us for USPC's First Ever Gymkhana and Western Trail Invitationals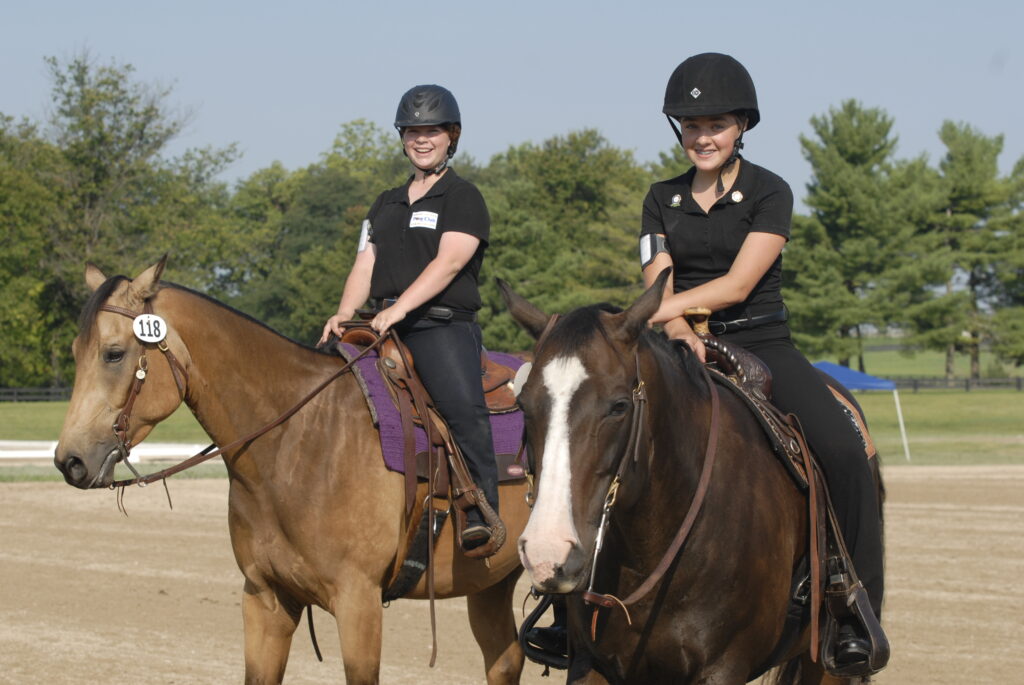 To welcome Pony Club's two newest disciplines, USPC is hosting Gymkhana and Western Trail Invitationals at the USPC Festival Championships 2021 Presented by SSG Riding Gloves and Sponsored by State Line Tack.
These two disciplines are brand new to Championships and all equine enthusiasts (current Pony Club members and non-Pony Club members) are welcome to attend and compete in this special opportunity. The events will take place this summer July 19-23, 2021 at the legendary Kentucky Horse Park, in Lexington, KY. As invitationals, neither competition requires members to earn eligibility before registering.
If you love the thrill of racing the clock around barrels, poles, cones and flags, Gymkhana is the event for you. With more than 50 different timed races available in the USPC Rulebook, there's always something new to try.
For those who love the precision of maneuvering through a course of obstacles, Western Trail is a great way to build a solid partnership with your mount. Designed to replicate challenges faced out on the trail by a working ranch horse, this event requires both agility and focus in a test of communication between horse and rider.
"We are excited to offer these new opportunities that are more inclusive of Western riders," said USPC Activities & Events Director Erin Woodall. "The enthusiasm is building, and having these invitational events at Championships for the first time is a great way to show what these new disciplines are all about."
Registration for the USPC Gymkhana and Western Trail Invitationals is now available on the USPC website at https://www.ponyclub.org/Events/Championships/CompetitorInformation.aspx. (Please note that members may not cross-enter any competitions during Festival.)
The competitions will run according to the 2021 USPC Gymkhana and Western Trail rulebooks, the Horse Management Handbook, and annual newsletters as posted on the rulebooks page of the Pony Club website. Competition management will configure all entries (Pony Club and non-Pony Club) into teams of four riders and one non-riding stable manager.
For more information on the USPC Gymkhana Invitational, go to:
https://pheedloop.com/USPCgymkhana/site/home/.
For more information on the USPC Western Trail Invitational, go to:
 https://pheedloop.com/USPCwesterntrail/site/home/.