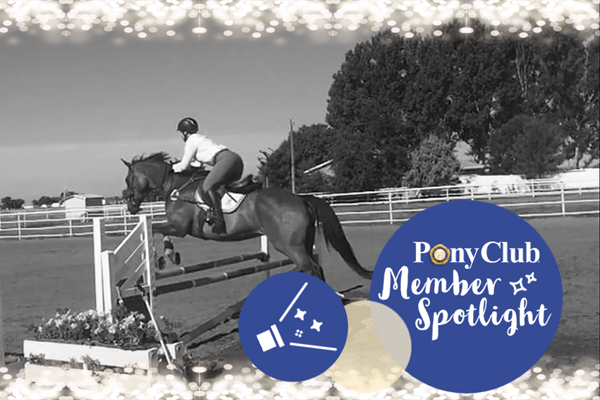 Pony Club Member Spotlight: Becca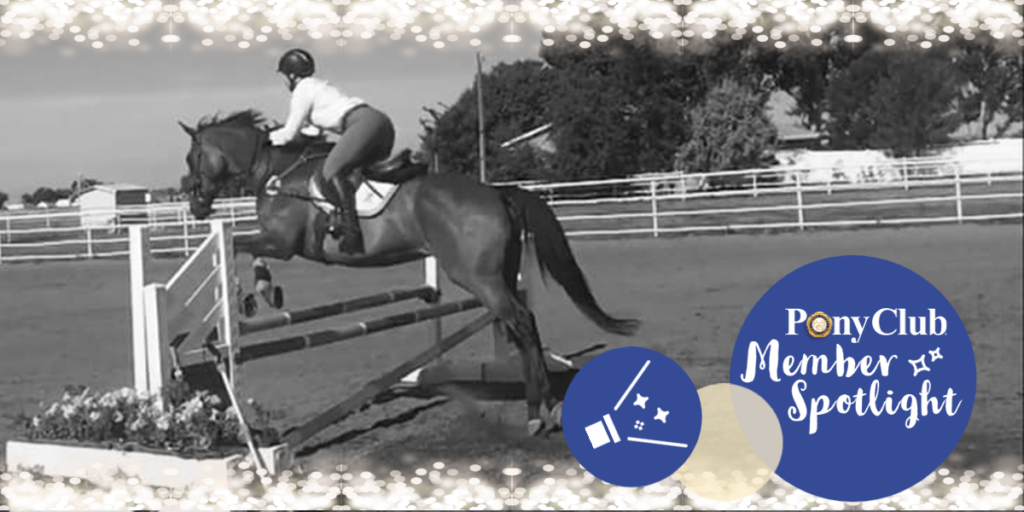 Meet Pony Club Member Becca!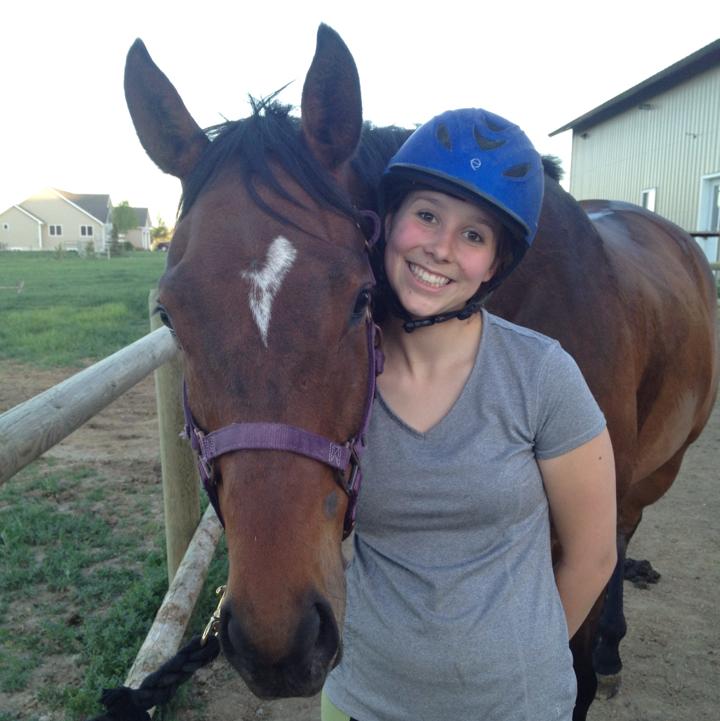 Meet Becca! Becca is an HB/C certified member of Five Valleys Pony Club in the Big Sky region. She is also a USPC life member, serves as the co-RIC of Big Sky region, and teaches lessons with her Pony Club, all while studying in Physician Assistants school!
Name: Becca
Club: Five Valleys Pony Club
Region: Big Sky
Years in Pony Club: 15 Years
Disciplines & Activities: Eventing, Dressage, Hunter Seat Equitation/ Hunters, Western Trail, Horse Management
Current Certification (and/or certification currently working on): HB/C3 Dressage, C1 Eventing
Tell us about your current mount(s) and what you do with them:
I am currently in graduate school, so no mount currently, but I love doing any discipline! My passion is Dressage, but I believe in using variety of activities to keep our horses minds engaged.
Tell us about your goals (with Pony Club, with riding, life):
I have been co-RIC of the Big Sky Region for the past 5 years and have loved every minute. I'm currently in Physician Assistant school and don't have the time to ride much, but I can't wait to get back in the groove and start working towards my B-Dressage and HA. I love being a regional leader and instructor and hope to continue with that as well. I was recently awarded a lifetime membership and could not be more proud to be a lifetime member of USPC!
What is your favorite thing about Pony Club?
I love everything about Pony Club, but I think my favorite thing is how well it's prepared me for adult life. PA school is very competitive, and the interview process known for being particularly challenging, but after taking 2 national certifications it was much less intimidating. It's made me into a well rounded horsewoman with a passion for learning, and the drive required to be successful in pony club has been a vital skill as I've entered the adult world. It's also helped me practice conflict resolution, public speaking and numerous other skills!
What is one thing you would tell younger members first joining Pony Club?
Take advantage of all the opportunities PC has to offer, there are so many!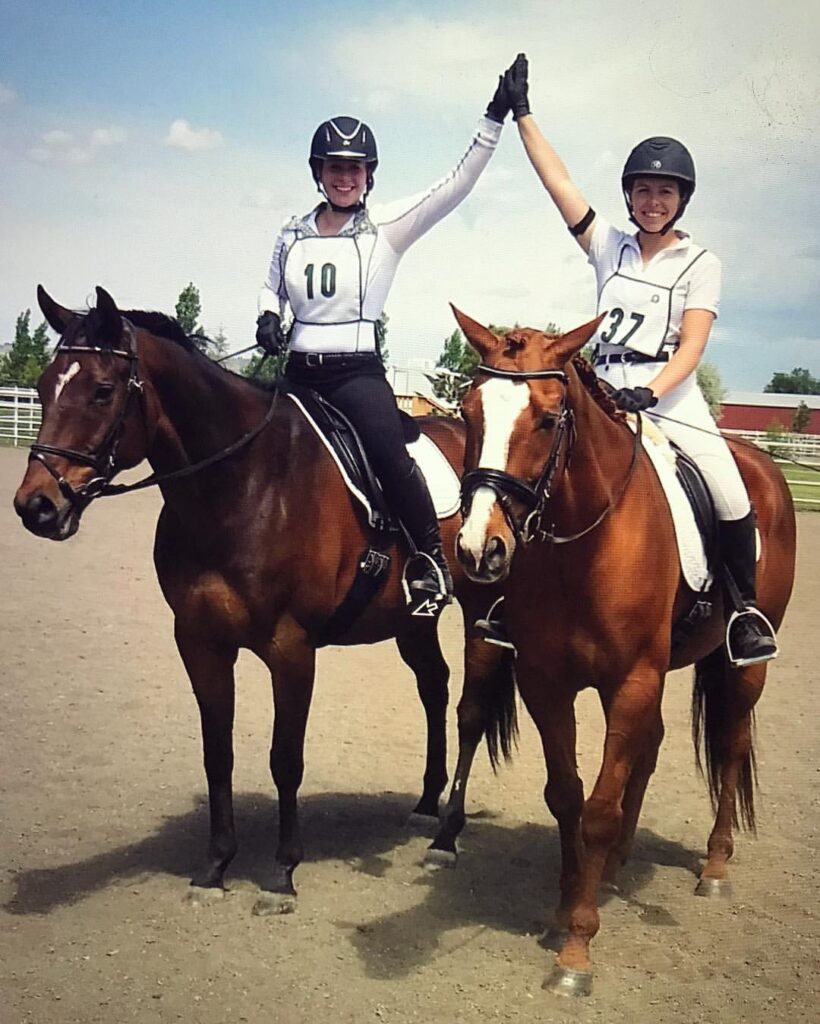 What is your favorite way to prep for an HM certification?
Teaching others about topics helps me remember them better
If you could try out any other discipline or activity, what would it be and why?
Tetratalon, because it sounds like so much fun, and I love how it requires a well rounded athlete.
Favorite Pony Club memory:
Attending camp every year with my mom, who is now a horsemaster! Many many special memories of camping out in tents and trailers with our favorite people
What makes you #PonyClubProud?
Knowing my skills will be acknowledged and appreciated anywhere I go!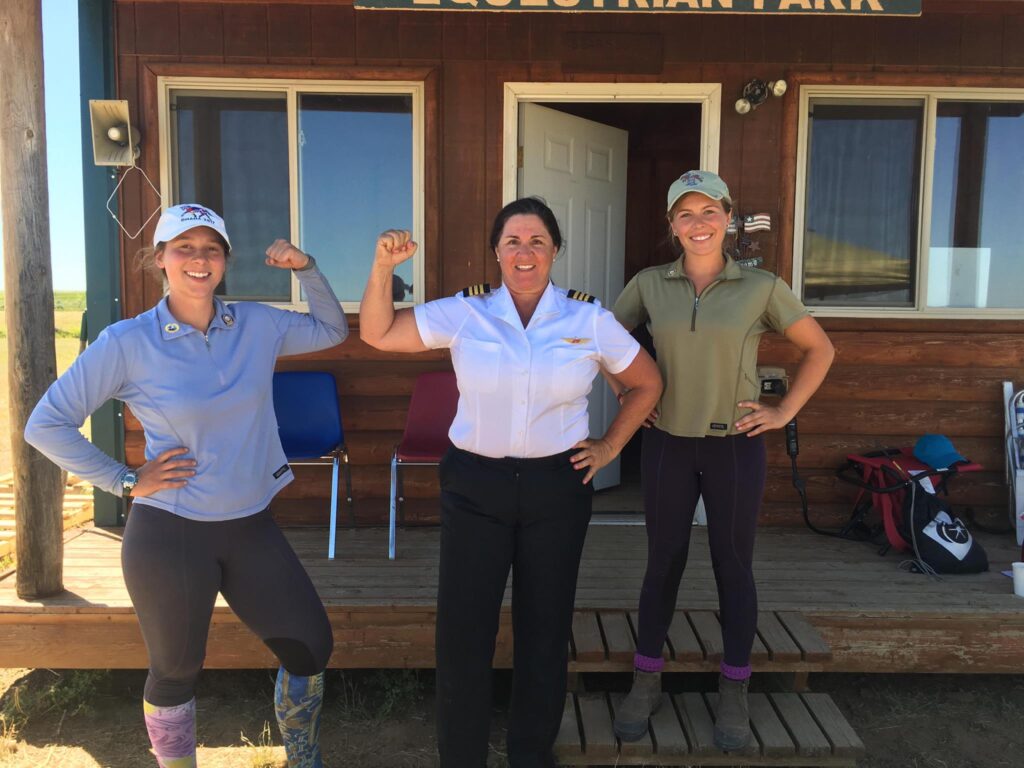 Would you like to be featured in a Member Spotlight?
Please complete this form for consideration to be featured in our Member Spotlight.
We will contact you for additional follow up if selected.