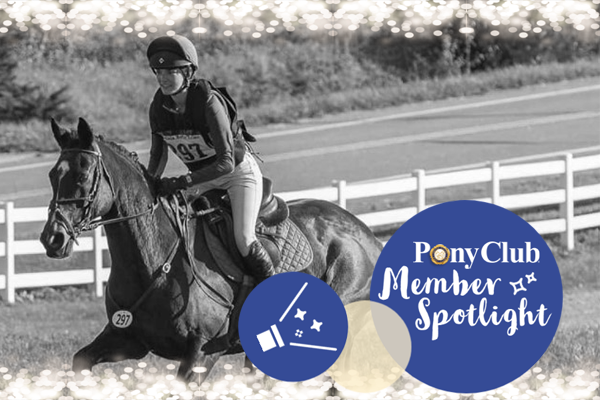 Pony Club Member Spotlight: Mandolin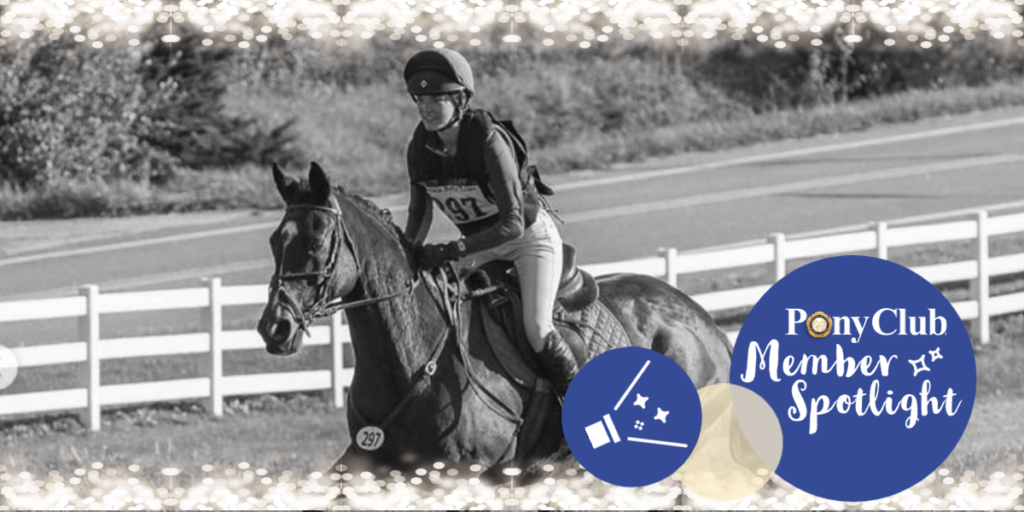 Meet Pony Club Member Mandolin!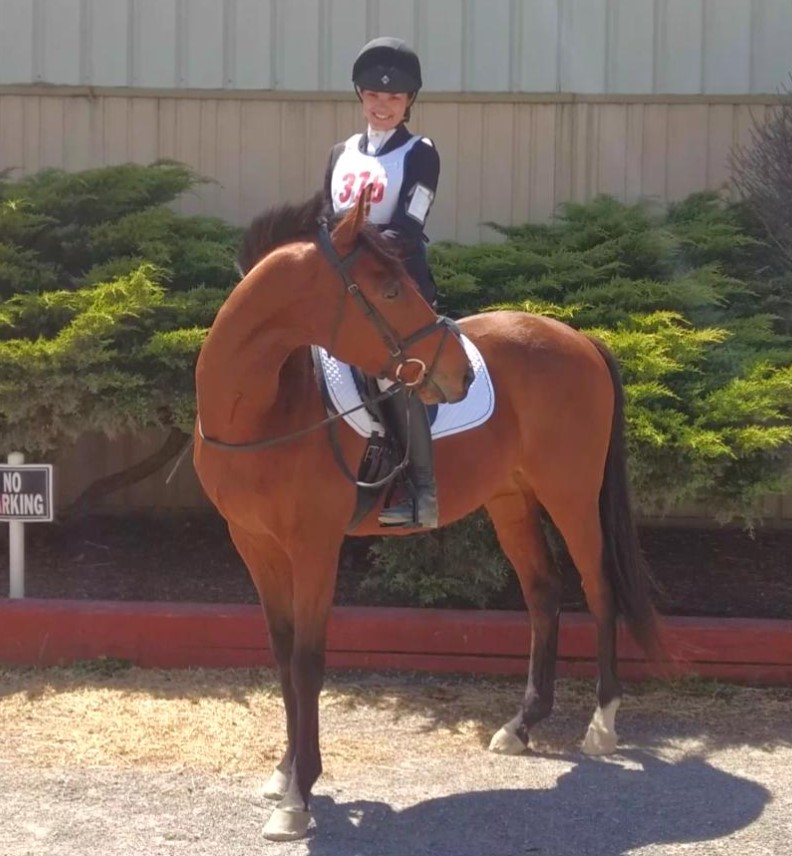 Meet Mandolin! Mandolin is a B certified member with Roanoke Valley Pony Club in the Old Dominion Region. She leases an OTTB named Sasha, and together they event at the prelim level!
Name: Mandolin
Club: Roanoke Valley Pony Club
Region: Old Dominion
Years in Pony Club: 4 Years
Disciplines & Activities: Eventing, Dressage, Show Jumping
Current Certification (and/or certification currently working on): B
Tell us about your current mount(s) and what you do with them:
I currently lease and compete a thoroughbred mare named Sasha at preliminary level in eventing. We achieved my B certification this year! She is absolutely incredible! I also own a thoroughbred named Thistle who I brought along through training level. We achieved my D1 through C3 certifications together. I am now leasing him out to teach more people!
Tell us about your goals (with Pony Club, with riding, life):
I hope to get my HA, and possibly A, within the next couple of years! I'm currently in my freshman year of college, and I hope to have my own horse training and sales business in the future!
What is your favorite thing about Pony Club?
I love my pony club community! I have made so many incredible relationships through pony club in and out of my club and region. I'm really thankful for all of the people I've met!
What is one thing you would tell younger members first joining Pony Club?
Take advantage of every opportunity! If you work hard, the reward will be worth every minute!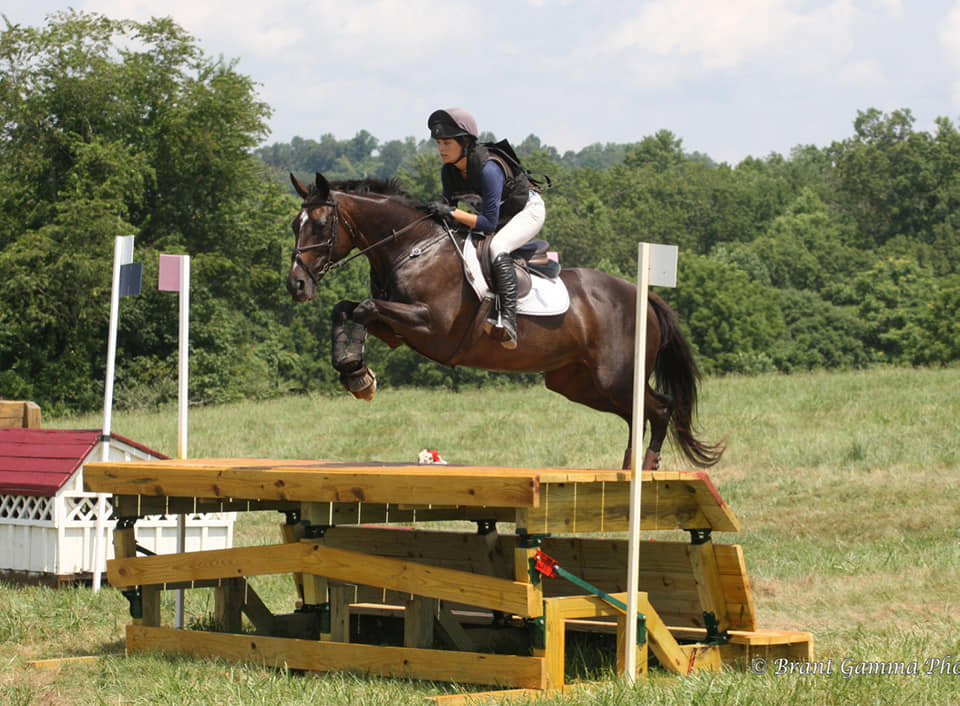 What is your favorite way to prep for an HM certification?
Lots and lots of flashcards!
If you could try out any other discipline or activity, what would it be and why?
I would love to try games or polocross!
Favorite Pony Club memory:
At show jumping rally 2018, Thistle and I were awarded the "Dancing Weather Memorial Trophy" by the chief HM judge and SJ judge for outstanding horse management, team work, and riding. It was one of Thistle's first shows back after a year of due to a suspensory injury, and it felt really rewarding after all of our effort to come back!
What makes you #PonyClubProud?
I am always super impressed to see the great horsemanship and sportsmanship of pony club members! Pony Club creates really great riders and people, and I'm proud to be a part of that.
Would you like to be featured in a Member Spotlight?
Please complete this form for consideration to be featured in our Member Spotlight.
We will contact you for additional follow up if selected.