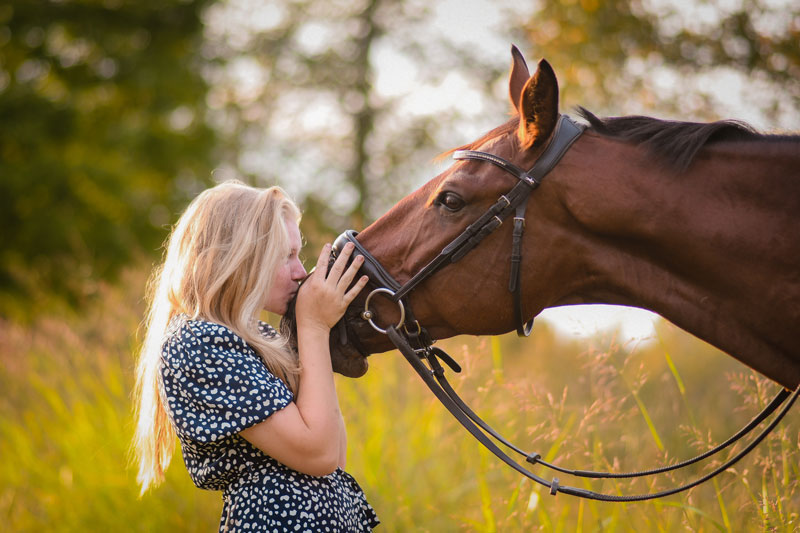 NYB Spotlight: Ruth Rosendaul
My name is Ruth Rosendaul, and I am from Kentucky. I am 19 years old, a freshman at the University of Louisville (U of L) studying Equine Administration, and I ride on the eventing team for U of L . I have been in Pony Club for 10 years, and I am a C+ EV and C-2 HM. I have two amazing horses named Kaloosh and Master Piece Z (aka, Zedd). I have qualified for five USPC Championships and competed at two USPC Championships with Kaloosh.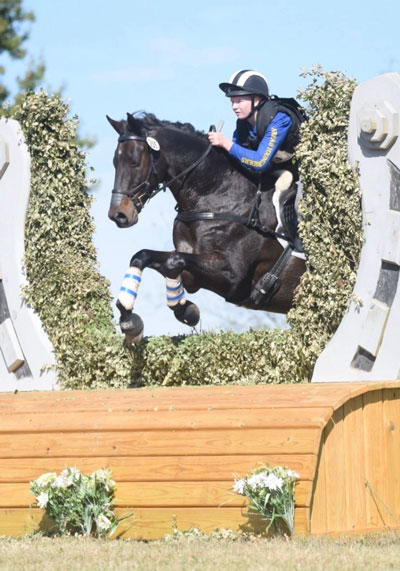 Kaloosh is an off-track Thoroughbred (OTTB) that I have had for seven years. We have quite literally done everything together, and he has taught me to love the sport. He took me to my first eventing show, and I took him to his. It was definitely unusual at the time to see a 12-year-old on a OTTB, and we turned many heads. Nothing came easy with him, and we failed a lot before we had any success. All of a sudden, a switch was flipped, and he has been quite unstoppable! We still have many plans, and I can't wait for what the next year has for us!
Zedd is a young Irish Sport Horse, who I have had for two years. He is quite the talented and athletic horse. What I love most about him is how he has the Thoroughbred gallop and the elegance of a Warmblood. We still have a lot to learn from each other, but when it all comes together, he will also be unstoppable, like Kaloosh.
It's been a rewarding journey with these horses—starting from the ground up. I have a fantastic trainer here in Kentucky who has helped me every step of the way, along with many other professionals. I still have a lot to learn, but I am excited about where we are going!
In the Beginning
I started riding because my grandma met someone on a plane who was local to us who had a barn. My grandma asked if she could take me to come see the horses, and the rest was history! Shortly after, I was recommended to join Pony Club, and my mom immediately signed me up. I went to many Quiz rallies and to rallies in the Midsouth Region. I was the first one in the region to win a Stable Manager award and the first one out of my Pony Club to compete at champs. I have been in Pony Club for nine or 10 years now, and I value everything that has come out of it!
Thanks to Pony Club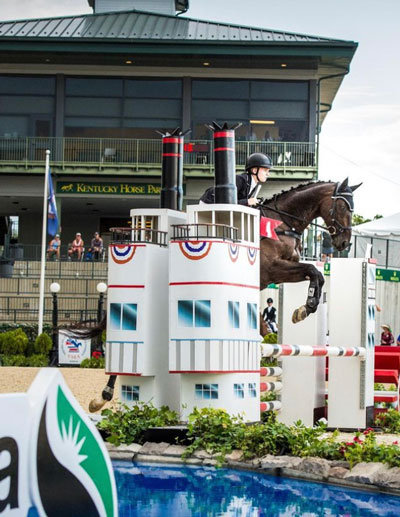 Pony Club opened up many doors for me in 2022. I joined the National Youth Board and am now in my second year on the board. I also applied and was chosen for the Ann Haller internship at the Land Rover Kentucky Three-Day Event. I was able to see what goes on behind the scenes of such a big and popular international event.
I also had the opportunity to work for Hannah Sue (Burnett) Hollberg this summer in Pennsylvania. Hannah Sue is a Pony Club alum and a 5* eventer. I was able to put all the information I learned in Pony Club to practice. I always had my manuals in my car just in case I needed to look back at any information. It was an experience I will never forget, and I'm so glad I had the opportunity.
Thank you so much to the United States Pony Clubs and the National Youth Board for all of the unforgettable opportunities, and I can't wait to help make a positive change for the future of riding and Pony Club.