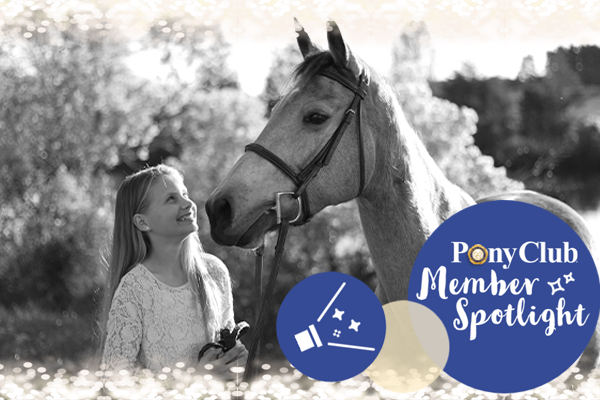 Pony Club Member Spotlight: Zoie
Meet Pony Club Member Zoie!
Name: Zoie
Club: Cardinal II Pony Club
Region: Carolina Region
Years in Pony Club: 2 Years
Disciplines & Activities: Eventing, Dressage, Hunter Seat Equitation / Hunters, Foxhunting, Western, Western Trail, Western Dressage, Gymkhana, Tetrathlon, Quiz, Showmanship, Ranch halter
Current Certification (and/or certification currently working on): D-2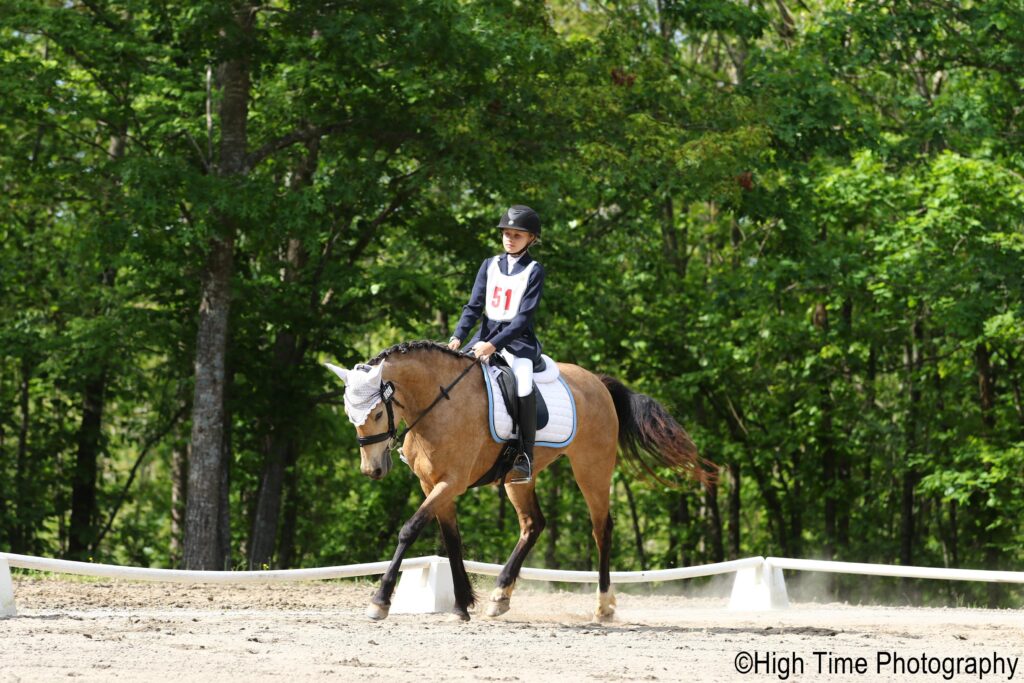 Tell us about your current mount(s) and what you do with them:
Vixen is a 9 year old BLM mustang from Nevada. We have done a clinic with Buck Brannaman, and showed at many different shows. Vixen is very willing and does anything you ask her to do. We have foxhunted for 3 years and it is her favorite thing to do! We also do liberty and clicker training in our free time.
Tell us about your goals (with Pony Club, with riding, life):
I would like to participate in the TIP challenge one day. I would also like to improve our dressage.
What is your favorite thing about Pony Club?
I love the Horse Management portion of rallies. I also love getting to learn about the people on my team and make new friends.
What is one thing you would tell younger members first joining Pony Club?
Pony Club can seem hard and intimidating at first but it is actually really fun and can be pretty simple once you read the HM book for your certification level.
What is your favorite way to prep for an HM certification?
I have my mom ask me the questions on the certification checklist and I keep doing this until I feel like I have everything down.
If you could try out any other discipline or activity, what would it be and why?
I have done polo before but I would like to try it again.
Favorite Pony Club memory:
When my team got first in HM and second in overall riding scores. We didn't expect it and we were so happy.
What makes you #PonyClubProud?
That I know alot of things that most people don't think about and I can set up stalls, tack rooms etc safely.
Would you like to be featured in a Member Spotlight?
Please complete this form for consideration to be featured in our Member Spotlight.
We will contact you for additional follow up if selected.