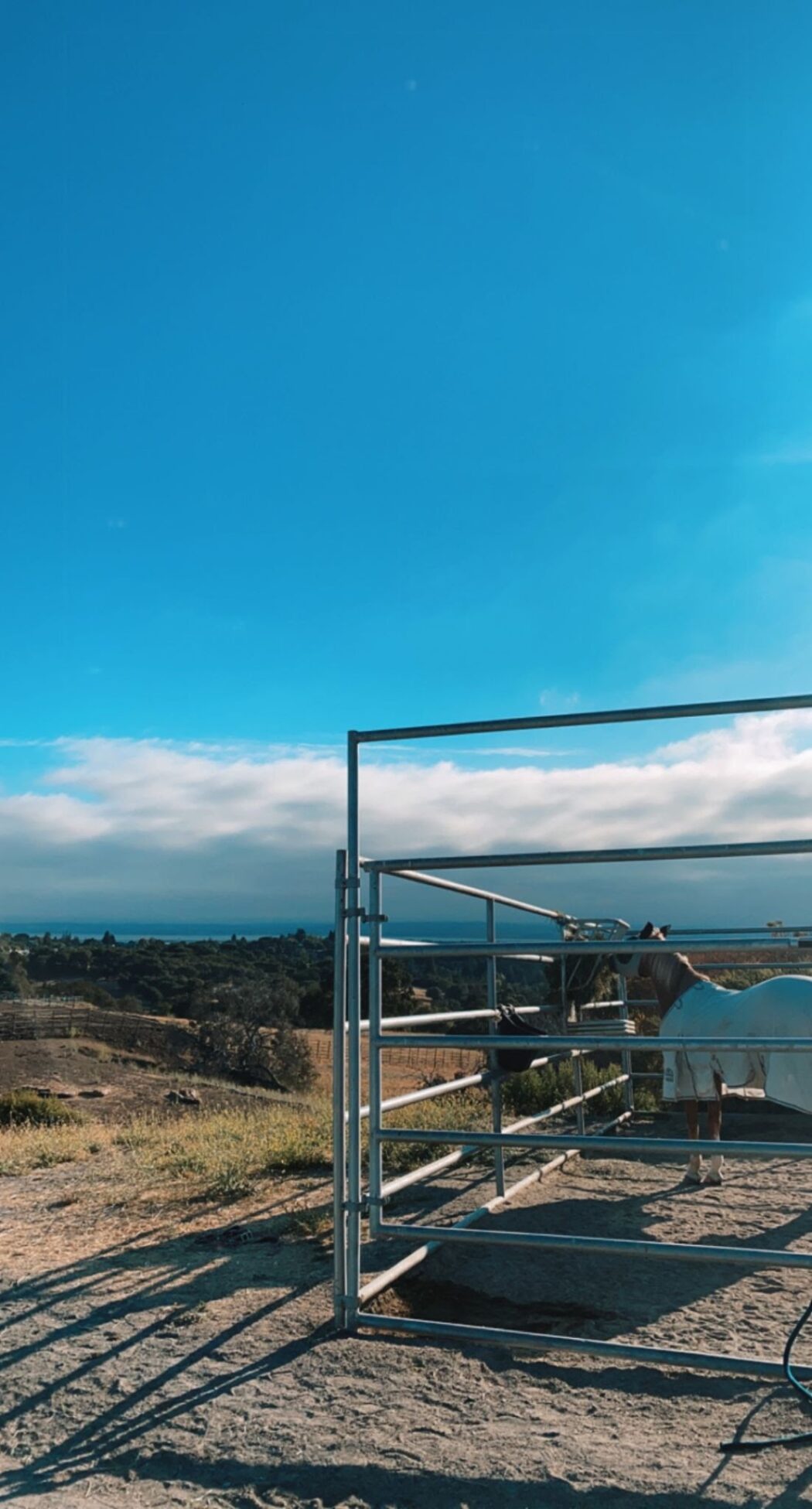 NYB: How My Continued Participation in USPC Lead to Further Opportunity
By: Jessica Flores
Although I had taken a couple of years off from competitive riding due to being away at college, I still stayed active in the USPC thanks to the amazing opportunity to serve on the NYB as well as prepare for and take HM based certifications. This summer though, I also had the opportunity to work at a barn with an eventing trainer in my area when I came home. At first I was slightly unsure of what to expect and if I would live up to the standards and expectations of the training barn due to having time off from certain more interactive horse activities, but due to my USPC experience in teaching, lunging, and general horse care I quickly caught on.
My personal experiences around horses definitely helped, but also the standards that the USPC teaches and holds from the very beginning of the USPC experience was what really gave me the confidence and ability. My additional experience from upper level certifications gave me the ability to be able to teach individuals at all different levels, lunge well behaved as well as more energetic horses properly, and be able to know how to properly take care of any other horse management and care matter that arose.
Because of my USPC standing and experience, I had the opportunity to be offered this job and be trusted in the teaching and management position. I truly believe that holding a certain certification level as well as a constant interest and participation in the USPC allowed me to have an opportunity as such versus if I did not. I am so glad I continued my USPC participation and interest even when I was off at college. Participating in activities such as the NYB, coaching in my favorite disciplines, and focusing on HM certifications led me to this opportunity as well as gave me a way to continue my equine and USPC interest.
The National Youth Board (NYB) serves as a liaison between Pony Club's youth members and the Board of Governors by communicating the needs, ideas, and concerns of USPC youth. NYB members also work with the national office on projects related to marketing, leadership development, and service for the benefit of the organization and all Pony Club members. Delegates of the NYB are between 18 – 23 years of age, highly motivated and dedicated, and have strong leadership and communication skills. To learn more, log in and visit the National Youth Board page.