NYB: NYB Member Spotlight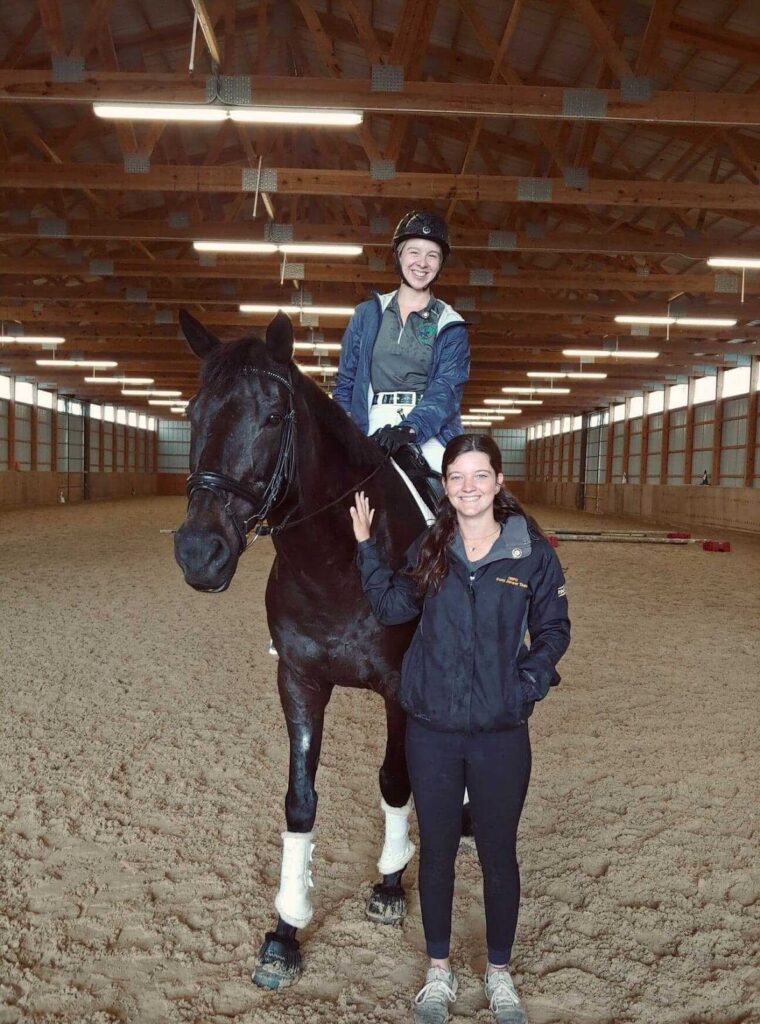 The National Youth Board is comprised of 14 individuals ages 18-23 who act as liaisons between the youth membership of Pony Club and the USPC Board of Governors. During their two year term on the National Youth Board, these members serve on different NYB and BOG committees where they are able to communicate on behalf of USPC youth to the Board of Governors. The National Youth Board works hard for Pony Club and its members, so we are spotlighting NYB members to highlight the work they do!
This month's National Youth Board member spotlight is Rachel Rozemboom. Rachel is an integral part of the National Youth Board, and is hard working and reliable! She is the NYB treasurer, acts as the head of the service committee, and is an active member of the Pin Promise committee. Additionally, she sits on the Finance committee with the Board of Governors, which allows her to bring back relevant information to the rest of the National Youth Board members. Rachel has completed her C-3 Traditional, H-B, and now her C-3 Dressage certification aboard her lease horse "It's Friday." The National Youth Board is so proud of Rachel and they are certainly lucky to have her!
For more information on the National Youth Board and its members, head over to the Pony Club website and click on "National Youth Board", found under the "Opportunities" tab!
The National Youth Board (NYB) serves as a liaison between Pony Club's youth members and the Board of Governors by communicating the needs, ideas, and concerns of USPC youth. NYB members also work with the national office on projects related to marketing, leadership development, and service for the benefit of the organization and all Pony Club members. Delegates of the NYB are between 18 – 23 years of age, highly motivated and dedicated, and have strong leadership and communication skills. To learn more, log in and visit the National Youth Board page.