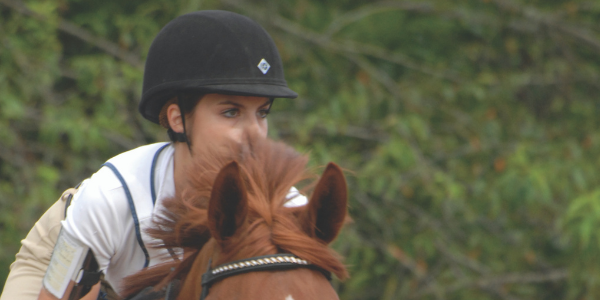 National Level Certifications in Pony Club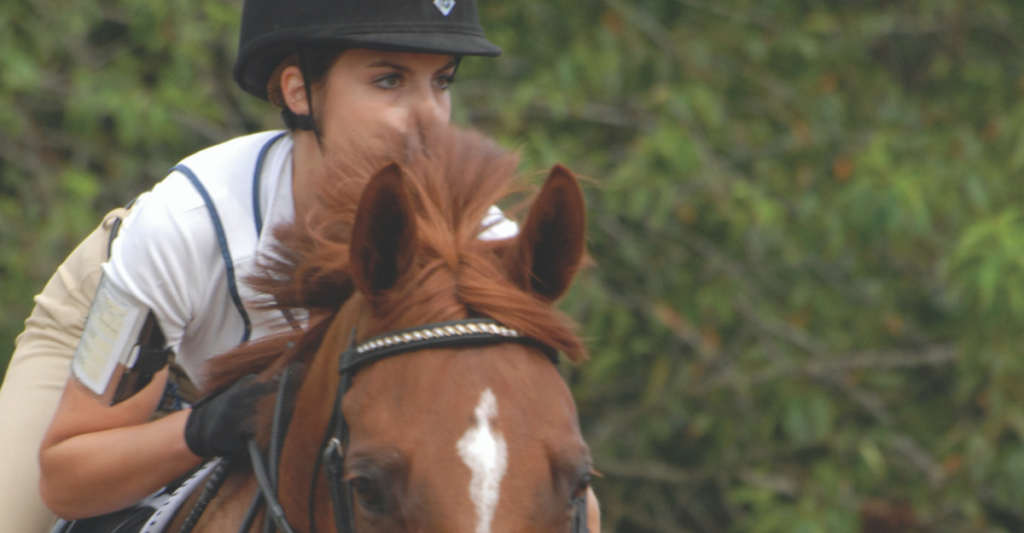 National level certifications in Pony Club include the more advanced, or upper levels, of the program. The skills and knowledge start at the advanced-intermediate level of horsemanship and progress through the advanced A certification. To obtain a national level certification, you must apply online to sign up for a scheduled testing with Pony Club's National Examiners.
National Level Riding Disciplines & Certifications
USPC offers national level certifications in three riding disciplines: Eventing, Dressage, and Show Jumping. These begin at the C-3 level and progress through the A level, which is the most prestigious and demanding top-level certification in Pony Club.
Throughout the international equine industry, Pony Club's A certification is widely recognized as the mark of a highly competent horse person. The A certification represents professional level knowledge and skills, with the ability to ride, train and develop a horse as well as instructing other riders.
"The A is the pinnacle of Pony Club. It's what we all as members of Pony Club look up to, and there's years of certifications to reach up to that level," explains Asia Thayer, USPC National Testing Committee Co-Chair. "It's a really big achievement, and we're very proud of our A-Level graduates."
National Level Horse Management Certifications
There are two national level Horse Management disciplines to strive for, including the H-B and H-HM/H/H-A, better known as the H-A test.
"These top HM certifications are a great goal for anyone who wants to really understand equine anatomy, systems and how horses function from a management point of view, to in-depth knowledge of conformation and lameness, plus stable management and much more," says Connie Jehlik, USPC Instruction Services Director. Practical skills such as bandaging, longeing and teaching are included in these top levels.
Teach What You Know
Being able to teach and share the knowledge that you learn is one of the distinctive hallmarks of a Pony Club education. Basic teaching of unmounted education begins at the D and C levels, and the national levels require that you understand how to teach both unmounted and mounted instruction and the safety aspects that go along with each.
Benefits of National Level Certifications
Obtaining a national level certification opens up many opportunities for Pony Club members. These include:
• Visiting Instruction Program
• National Youth Congress
• College scholarships
• International Exchange Teams
• Employment opportunities in the equine industry
A Pony Club education provides a solid foundation and lasting benefits for any equestrian, and especially so for those who go on to achieve national level certifications.
"Even though I graduated from the Penobscot Pony Club 50 years ago, I am continually amazed at how the knowledge I gained in Pony Club is still a major part of my life," says Lendon Gray, Olympian and founder of the Dressage4Kids program.
That knowledge extends to life skills beyond the barn as well. The USPC program develops character, teamwork, leadership and confidence through horsemanship.
"Currently, I am a doctoral candidate in educational technology and work as a virtual field trip teacher for a small science center. Though horses aren't a huge part of my life currently (wife and mom of two active soccer players), I am the person I am today because of Pony Club and horses," shares Jasmin Roberts Poor, a graduate "A" who participated in the National Youth Congress and an international exchange team to South Africa during her time with Pony Club.
The road to a national level certification begins with utilizing the Standards of Proficiency in Pony Club and progressing through the local level certifications (D- 1 through C-2). Earning a national certification takes time, effort, and a little perseverance but the rewards are worth it.

Read more about the Standards of Proficiency in Pony Club and how to get started learning about horses.