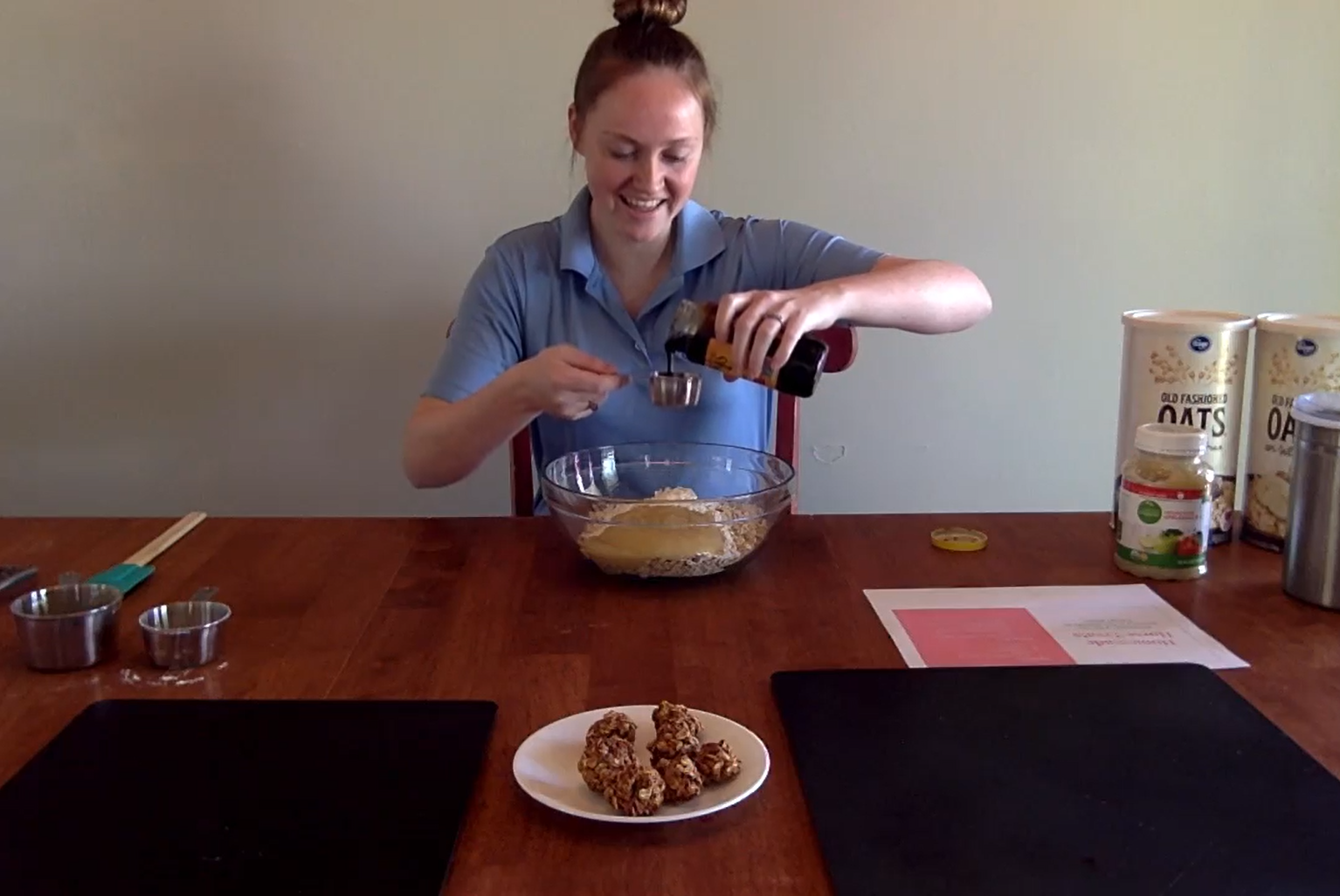 Homemade Horse Treats for the Holidays
Homemade horse cookies make a great gift for your barn buddies, as well as a special treat for your favorite horses and ponies.
Here's an easy recipe for holiday baking fun, from USPC Activities & Events Coordinator Erin Roland.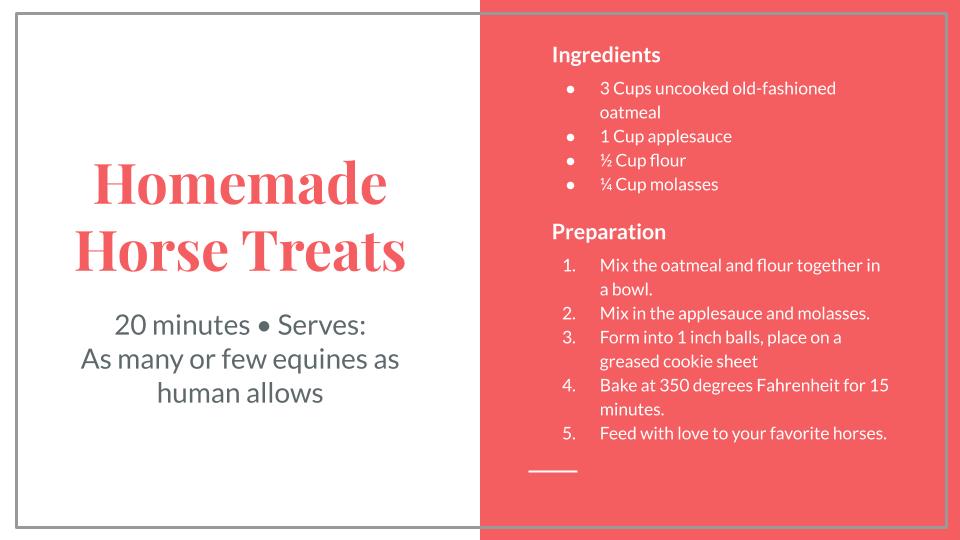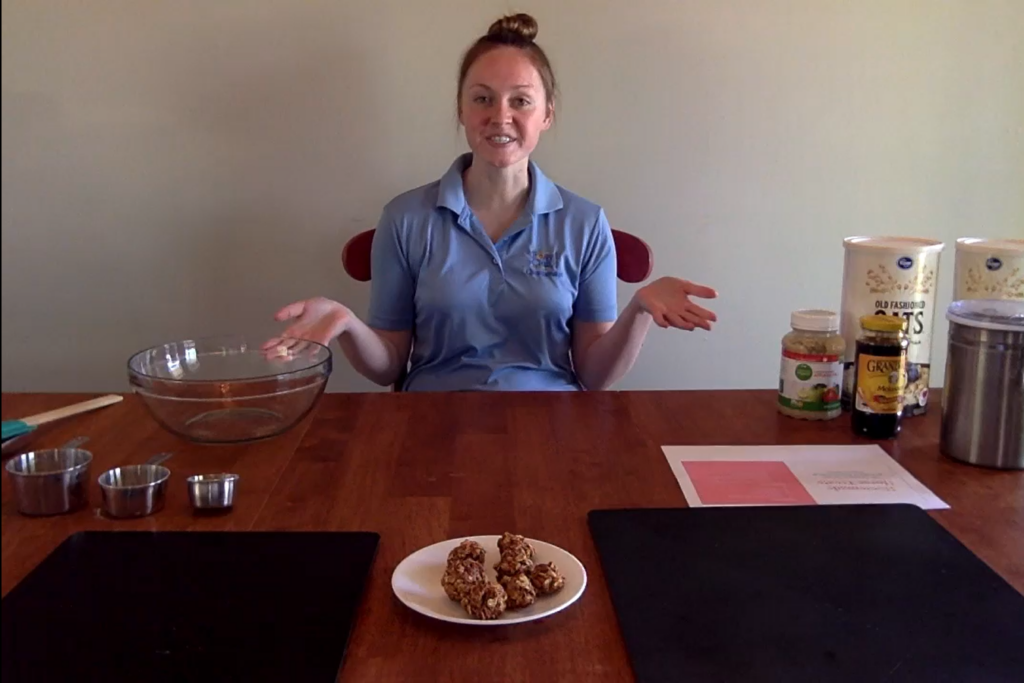 To begin, gather all your ingredients and tools and set up your kitchen workspace. Turn your oven on to preheat while you mix up your cookies.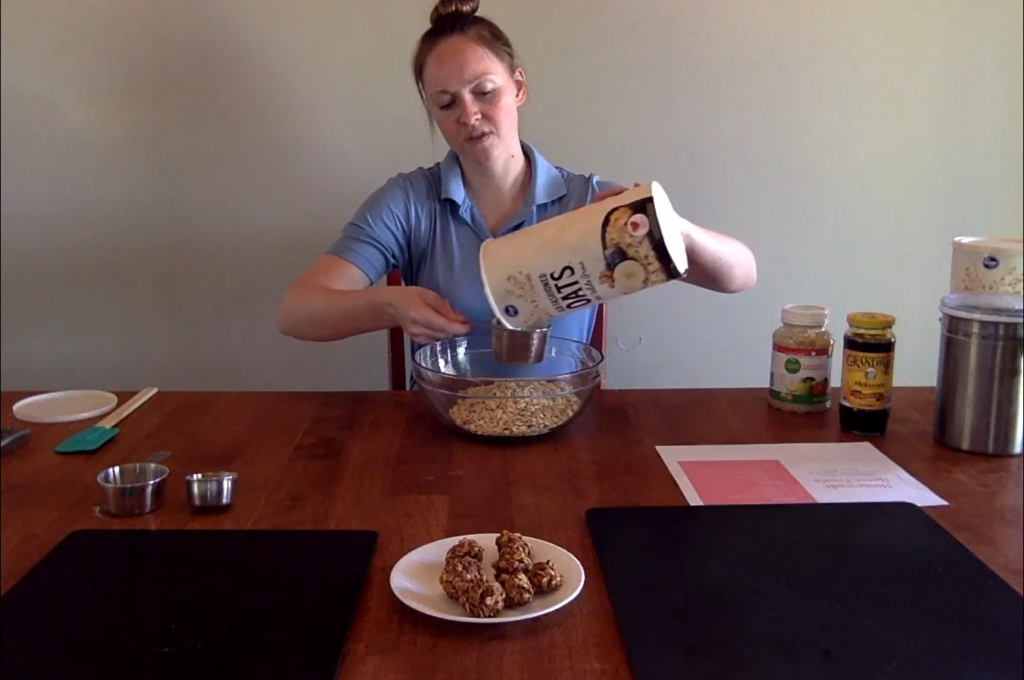 Mix the oats and flour together in a large bowl.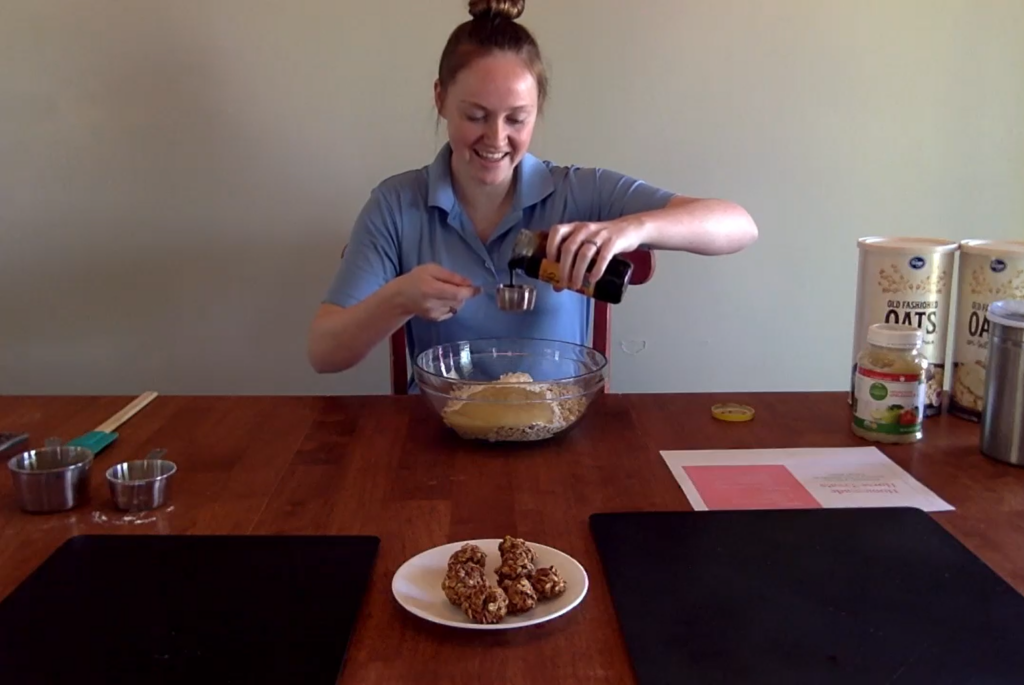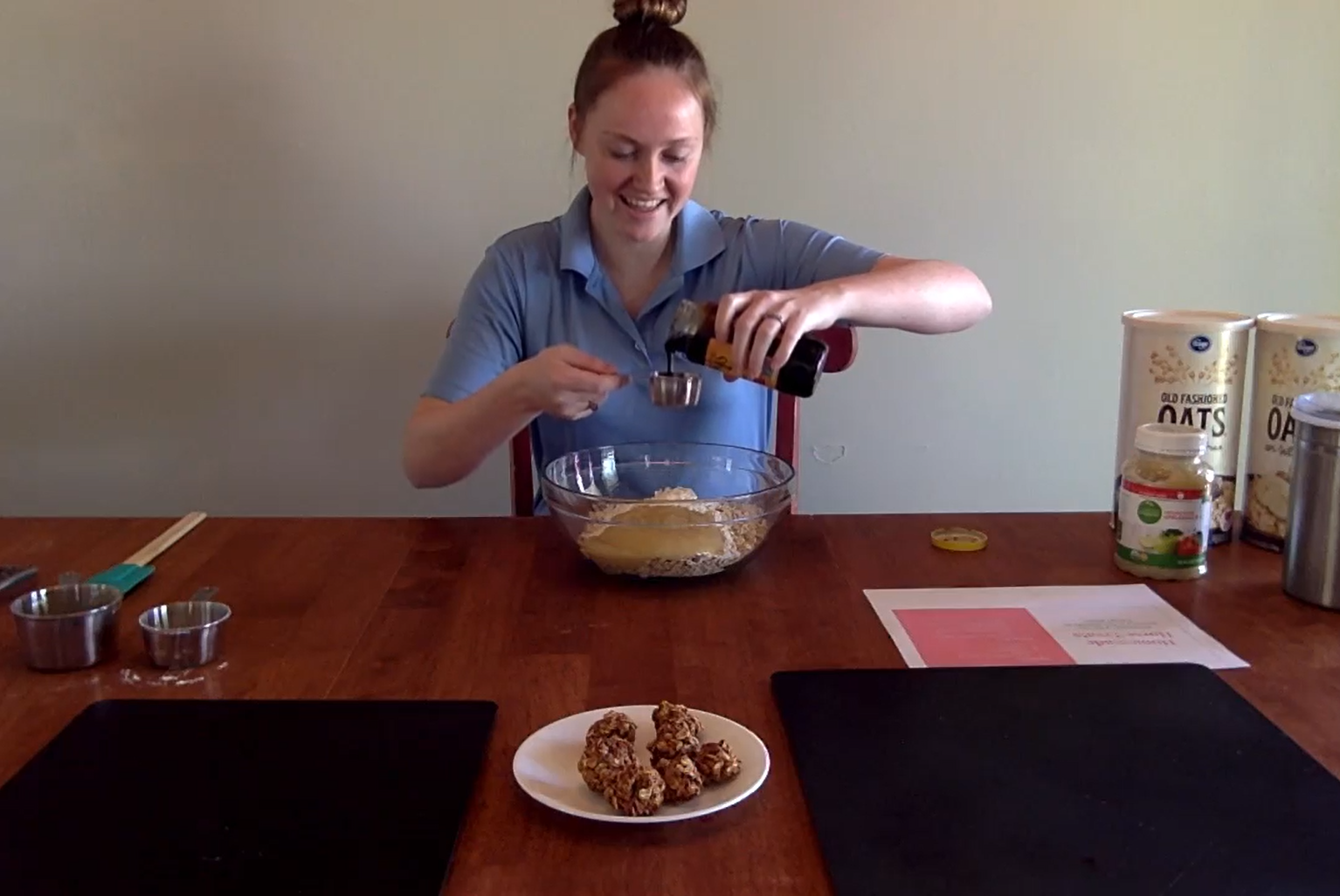 Stir in the applesauce and molasses, and mix thoroughly until the dough is sticking together with a good consistency. Molasses is super-sticky, so make sure long hair and long sleeves are out of the way. We also recommend removing any jewelry such as rings and bracelets before handling the dough!
Form into 1-inch balls and place on a greased cookie sheet. We found it worked best to make the balls by hand, but you can also use a cookie scoop if you prefer. Even with a nonstick cookie sheet, you'll want to take that extra step to grease it. You can place the cookies fairly close together since the dough doesn't rise or expand.
Bake at 350 degreed Fahrenheit for 15 minutes. Remove from oven and allow the cookies to cool. Store in a barn-friendly container or package for holiday gifting.
Watch the video here; and read more about feeding treats safely.