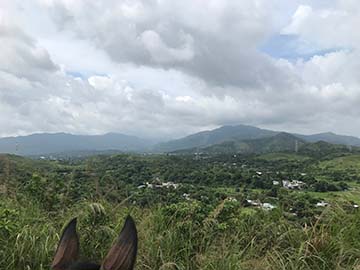 2019 IPE- Experiences of a Lifetime
The 2019 Inter-Pacific Exchange is being hosted by Hong Kong, June 30-July 13. Teams from Hong Kong, New Zealand, Canada, and Australia will join the United States team for two weeks of training, competing, and cultural experiences. Follow along with team members as they recount their experiences. Team member Cooper Madden-Hennessey of the New York-Upper Connecticut Region sends in more interesting insights.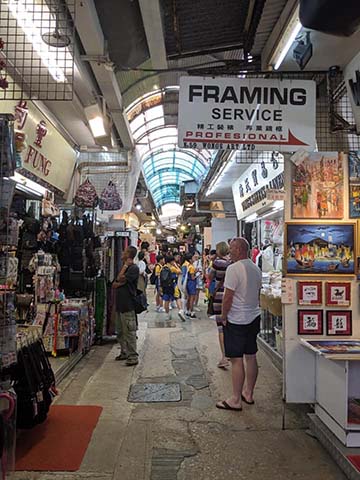 Saturday (July 6th) all of the teams headed to Stanley Market in the morning. The market was filled with tons of tiny vendors you could stroll through. The market had everything from unique Hong Kong items, to paintings, to cheap knock offs. The USA team decided to take a break from the Chinese cuisine and opted for a Mexican restaurant. Following the market we all got changed and headed back to Clearwater Bay Riding School for a gymkhana on the school ponies. We competed on our scrambled teams. It was fun to ride the ponies and cheer on our team mates from different countries. The Green Dragons (Ema's scrambled team) won the gymkhana. The riding school treated us to a cookout followed by a team quiz challenge. The White Tigers (Cooper's scrambled team) won the quiz.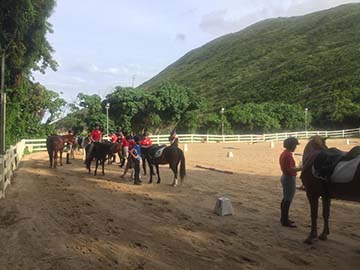 Sunday (July 6th) was a free day. Most of the teams went to Ocean Park, an amusement park in Hong Kong. The USA team opted for another bike ride along the water. We found that biking was an efficient way to sight see. After our morning of biking, the team headed to the Sha Tin racecourse to watch the afternoon races. This is the same race track/vet hospital we toured on Tuesday. Even though it was hot at the race track, we all found it exciting to watch the Thoroughbreds run.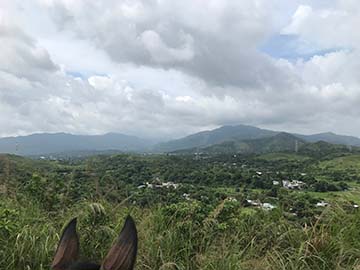 Monday (July 8th) was an exciting day of hacking at the Lo Wu Riding School. This wasn't your typical hack! We hacked along paved paths and roads near the China border. We could see Shenzhen just on the other side! Groups went up to a peak where we could look out over Shenzhen on one side and the mountains of Hong Kong on the other. The hack took us through village streets where there was a lot going on. There were many dogs barking, vehicles, and lots to spook at, but the horses there were all accustomed to this so they didn't think it was a big deal. On our way back to the riding school, one group even encountered a group of goats being herded along by a man on a bike with a rainbow umbrella blasting music. Certainly a unique hack! This afternoon we will all head to the Hong Kong History Museum and the Night Market.