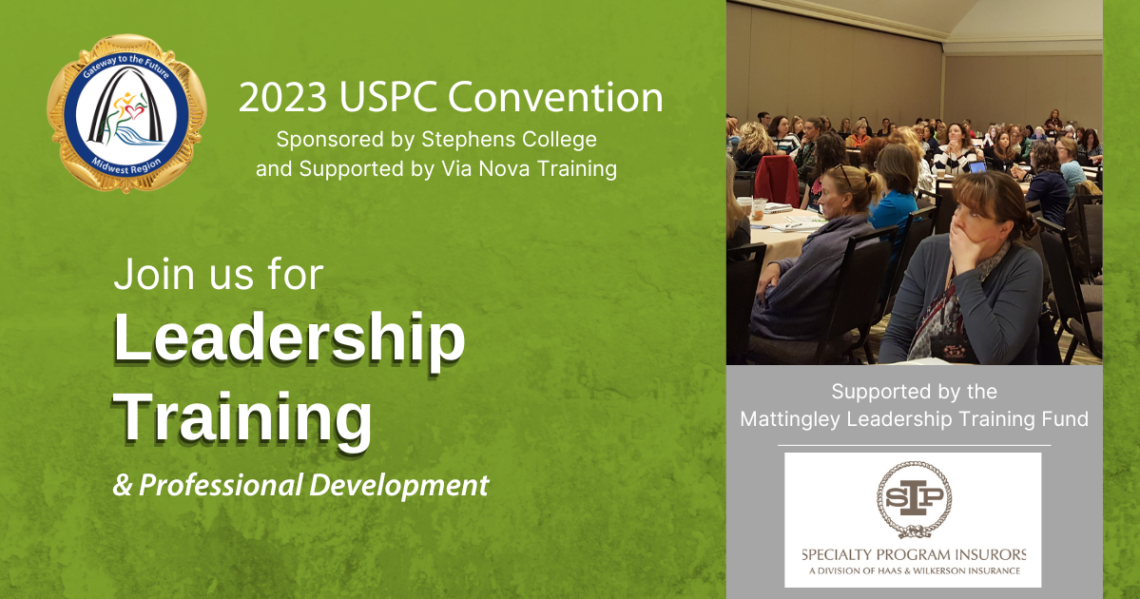 Leading Pony Club Together: Join us for Leadership Training at the 2023 USPC Convention
Pony Club invites all club, center, and regional leaders to take part in leadership training and networking at the 2023 USPC Convention, Sponsored by Stephens College, and Supported by Via Nova Training. Join us in St. Louis, Mo., for these special sessions to be held on Thursday January 19, followed by professional development training on Friday, Jan. 20.
"Leadership is truly where it all begins for Pony Club, making it possible to deliver education and activities for all Pony Club members," says Karol Wilson, USPC Director of Membership Services and Regional Administration. "We are pleased to offer this opportunity for our leaders to enhance their skills and knowledge, thanks to support from Specialty Program Insurors and the Mattingley Leadership Training Fund."
Coming together at Convention is a powerful way to connect, build relationships and catch up on essential communications.
"I had a great time with the USPC local and regional leaders that attended the USPC Convention last year, and one of my biggest takeaways was the need for more communication, from sharing tips and best practices, to unpacking the rules and regulations," shares Lorelei Coplen, USPC Vice President of Regional Administration. "Leadership training at Convention covers all these things and is also a great opportunity to get up to date on progress and pathways to the future for USPC."
Thursday Sessions – Leadership Training
Convention kicks off with a day full of education for Pony Club's leaders across all levels, including regional supervisors, district commissioners, and center administrators, as well as national examiners, chief horse management judges, horse management organizers, activities council committee members, and more.
In addition to job skills training and presentations, come prepared for plenty of brainstorming, and problem-solving with a mix of group sessions, breakout groups, roundtables, question-and-answer, and panel discussions.
Topics cover everything from club/center instruction to national testing and Championships information, as well as activities, general administration and compliance, finance, and leadership skills.
Outside of formal sessions, there are plenty of opportunities to connect with leaders from across the country and get energized for the year ahead through sharing of ideas and collaboration.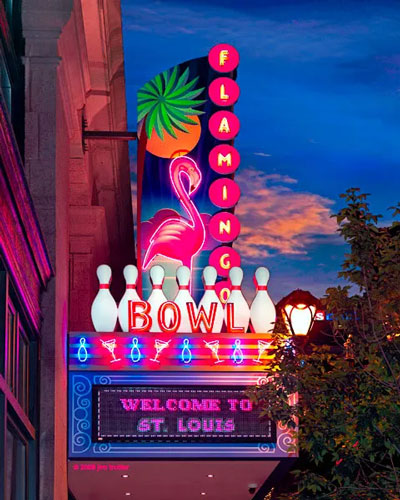 Thursday Night – Regional Administration Dinner and Bowling Party
Wrap up a day of learning with USPC's leaders, President Jennifer Sweet and Executive Director Teresa Woods, as they speak about Pony Club's strategic plan and their visions for the organization.
Then it's time for club, center, and regional leaders and their guests to socialize and unwind over an evening of casual barbecue and bowling, and a cash bar. Just a short stroll from the hotel, the Flamingo Bowl offers an art deco-style atmosphere, a cozy lounge and dining areas, and a warm-yet-sleek vibe. Be sure to pre-register to enjoy this unforgettable event space in downtown St. Louis with Pony Club friends, new and old.
Friday – Professional Development
On Friday, Jan. 20, Pony Club's leaders will have an additional opportunity to enhance their communication skills with professional development training. Guest speaker Jay McChord will present two half-day professional development sessions, which will be eligible for continuing education credits. McChord is a highly sought-after "Chief Encouragement Officer" who regularly works with equine industry organizations on ways to communicate and collaborate more effectively in today's multi-generational environment.
"Pony Club's leaders are a vital part of our organization. By investing in the people who make Pony Club run at all levels, we can create a better experience for all members and build a better, stronger organization," says Woods. "We hope you will join us at Convention for these opportunities, and more."
To register for the 2023 USPC Convention and to reserve tickets for the Thursday night leadership dinner and bowling party, click here. The deadline to purchase tickets for the Regional Administration Dinner is January 5 at noon Eastern time.