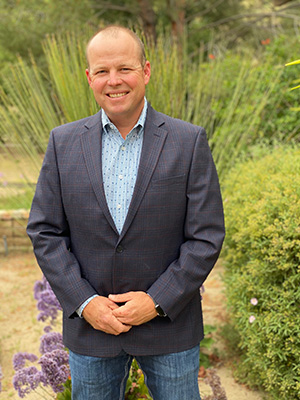 Dr. Chris Huth Receives AAEP Good Works Distinction for July
Aug 25, 2022
The American Association of Equine Practitioners (AAEP) commends Dr. Chris Huth, the July honoree of the Good Works for Horses campaign, for his volunteer efforts that are expanding horse health knowledge and know-how among young equine enthusiasts in Southern California.
Good Works for Horses, sponsored by AAEP Educational Partner Zoetis, honors AAEP-member practitioners whose volunteer efforts are having a positive impact on the equine community. Dr. Huth was one of several AAEP-member veterinarians nominated for the award in July by horse owners and equine organizations. Also recognized for their industry altruism were runners-up Dr. Judy Batker, owner of Country View Equine Clinic in Oregon, Wisc.; and Dr. Emilie Setlakwe, associate with Tryon Equine Hospital in Columbus, N.C.
Dr. Huth established Temeku Equine, Inc., a multi-doctor practice in Temecula, Calif., in 2009. Each month since 2015, he has welcomed the approximately dozen members of the Fallbrook Pony Club to his practice for horse management lessons, which often include hands-on learning opportunities to improve participants' knowledge and understanding of horse health and care. He also leads similar sessions at the annual Pony Club camp.
Monthly horse management sessions are catered to the Pony Club certification level of the participants, with younger participants generally engaging with different horse management topics and learning goals than older participants. The most popular sessions tend to involve learning new or important techniques such as how to perform a good physical exam, including taking both a heart rate and temperature and listening to gut sounds; how to manage wounds and correctly bandage a limb; and how to prepare your horse for a visit from the veterinarian when there is a problem in order to help the veterinarian decipher what is going on.
"I got involved when my oldest daughter started in Fallbrook Pony Club and, for me, it's about trying to keep the younger generation of horsemen interested in pursuing their own education about horses," said Dr. Huth, whose three daughters all participate in Pony Club. "I enjoy watching the kids learn about horses—everybody loves the animal aspect of horses but getting them to see the education part of it and taking pride in learning about being a horseman is what I love to see."
Dr. Huth enjoys and values his volunteer educator role, and he envisions continuing to instill proper horse care knowledge and techniques as a Fallbrook Pony Club volunteer even after his daughters graduate from Pony Club.
To learn more about the 2022 Good Works for Horses campaign, sponsored by Zoetis, please visit www.aaep.org/horse-owners/good-works-horses.